The rhythm action game 'Hi-Fi Rush', introduced by a Japanese game company, has heated up the game market since the beginning of the year. Without prior review or marketing, the new work was released and at the same time it was released worldwide and settled at the top of sales sites such as Steam. In Korea, it also received an 'extremely positive' response, ranking third in popularity on Steam.
According to Open Critic, a video game review aggregation site on the 30th, Hi-Fi Rush received an evaluation score of 91 points. It's a score close to 'Elden Ring' (95 points) and 'God of War Ragnarok' (93 points), which got the most from last year's Game of the Year (GOTY).
Hi-Fi Rush is produced by Tango Gameworks, a well-known developer of survival horror games such as 'Evil Within' and 'Ghost Wire: Tokyo'. Distribution was handled by Bethesda Software of the 'Elder Scrolls' and 'Fallout' series. It was released through the Xbox and PC platforms after a surprise announcement at the Microsoft (MS) Xbox Developer Direct on the 26th.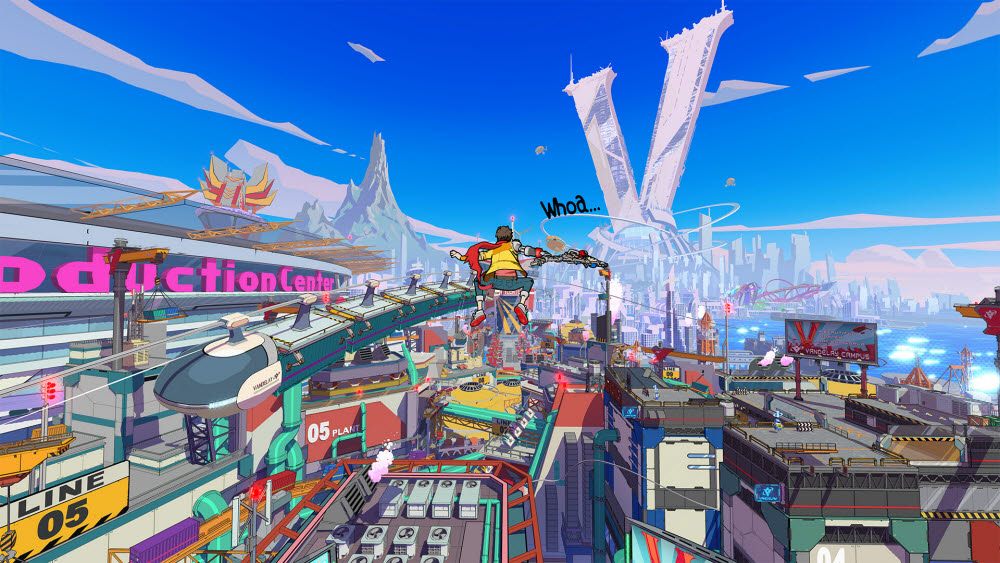 Based on Unreal Engine 4, Hi-Fi Rush features a colorful cartoon-style graphic design. Against the backdrop of a world scene made up of various robots, the battle takes place to the rhythm of famous songs played by famous rock bands. A rhythm game where you enter keys on the right beat while listening to music is exquisitely combined with actions that activate various combo skills.
Hi-Fi Rush ensures that users will never get bored with its unique gameplay and rich fun elements. The difficulty level has been adjusted so that anyone can easily enjoy a rhythm game with a relatively high barrier to entry. Depending on the progress of the story, you can naturally learn various combinations of skills.
The narrative of the story without detailed background explanation seems a bit flimsy, but the light and fast development increased the immersion. The score evaluation for each battle, which shows the identity of the rhythm game genre, stimulated the desire to play and collect again and again.
The success of Hi-Fi Rush has major implications for domestic game companies who have stated that they are targeting the global console and PC markets. This is because it has pioneered a new field and laid the foundation for commercial box office success with just 'fun' without extensive marketing or billing elements.
Before this, 'Dave the Diver', introduced via Steam Early Access by Nexon's game sub-brand Mint Rocket, also drew attention for its unique art style and game quality. Neowiz's 'P's Lie', which won three gold medals at Gamescom in Germany, and NCsoft's 'Throne and Liberty (TL)' are also set to be released on console platforms.
Jeongeun Park Reporter jepark@etnews.com