19 Jul. 20 – Movement 2 Thai national swimmers such as "Mermai Joy" Janejira Srisaard and "Shark Wine" Nawapat Wongcharoen after leaving Thailand On the evening of July 16 To participate in the competition in the 2020 Olympic Games in Japan during 23 July-8 August. Recently, both of them have started practicing in the pool for the first time. with perfect physical condition Under the supervision of the trainer "Simon Jones"
Jenjira said, "I'm excited about coming to Japan. to compete in the Olympic Games Which has been postponed this year and even more to meet the world's favorite Australian swimmer Emma Macchion, who is very skilled in freestyle, makes it especially exciting.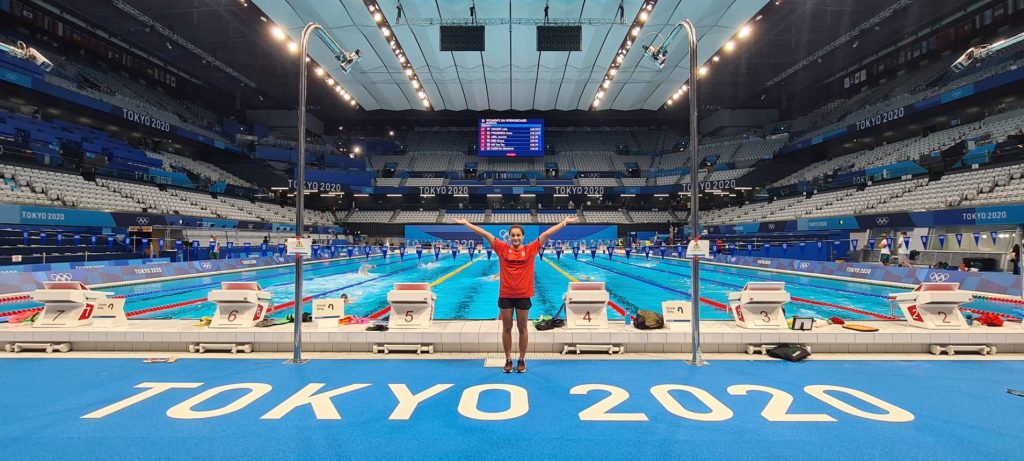 In addition, it is recognized that the management system to facilitate the athlete's village is considered complete. Well done, it's called flawless. Whether it's an athlete's room or a food court. with a wide selection of international dishes Especially Japanese food that I personally enjoy."
While training there is a gym to do light exercises. in the village of athletes Today is the first practice pool since arriving in Japan. From the previous 2 days, only practiced in the gym. which has the opportunity to practice in the pool that is used for real competition About 30 minutes by car from the hotel.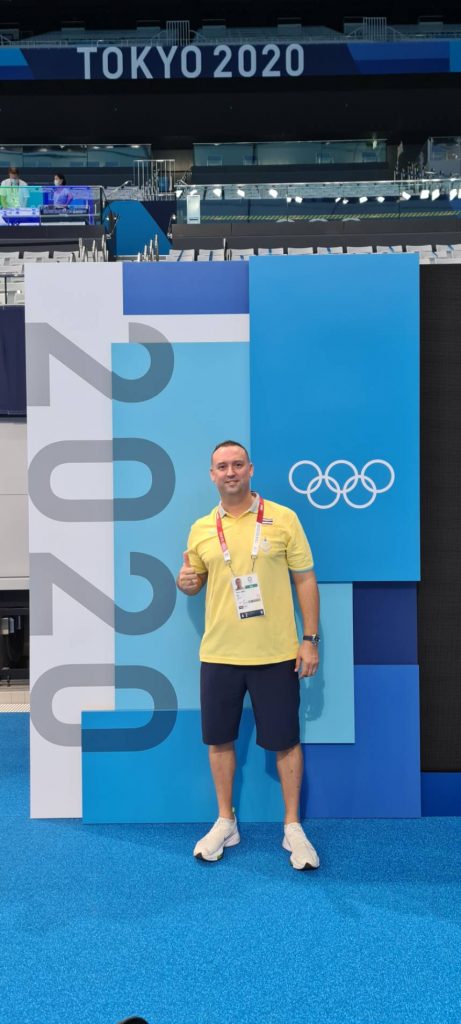 However, "Coach Simon" divided the training into 2 sessions. is in the morning at 10 o'clock and in the evening at 1pm Starting today, practice lightly with swimming to improve your muscles. 1 hour only After this, the next day will be harder, focusing primarily on muscular endurance. with a total distance of more than 4,000 meters
On the "Wine Shark", Nawapat said, "Excited about the atmosphere in the first Olympics in my life. Especially when it comes to being in a real place like an athlete's village. that saw athletes from all over the world come together Makes you feel the greatness that Japan has created. You can feel it from the swimming pool that was actually used in the competition that was rebuilt in a high-tech style. It can hold almost 10,000 viewers. But it's a pity that this Olympic swim Viewers are not allowed to visit. This makes the cheering atmosphere less fun and exciting."
Nawapat continued that, in terms of readiness, it is considered full. There was only stiffness in the thigh muscles. caused by plane ride But when swimming in the pool make the symptoms of tightness alleviate ensuring that the next day's training Will be able to restore fitness back to the same By the way, "Coach Simon" continues to practice lightly in the beginning. Then it will focus on increasing the speed of the specific move that competes is the 200m butterfly. and 100 meters – Thai News Agency
see more news