JETRO Bangkok reveals that Japan is the 7th largest exporter of food products to Thailand in the world, recently organizing the Japan Fruits Festival Seasonal Gift from Japan campaign, inviting Thai people to taste apples, sweet potatoes and strawberries.
In 2020, the value reached 40.1 billion yen, or about 11,460 million baht, before the spread of COVID-19. Many Thais travel to Japan. And can taste and enjoy the taste of food, fruit, snacks, authentic Japanese style. As a result, the popularity of Japanese food among Thai people has continued to increase.
Even in the midst of the current Covid-19 outbreak situation, the value of food product exports to Thailand has grown higher than last year. This campaign focuses on promoting Thai consumers to experience and have the opportunity to know premium quality Japanese fruits that are unique in each season. and become a fan of Japanese fruit in the future I hope this project will be a part of helping to strengthen the Thai-Japanese relationship.
Mr. Toshihiro Kudo, Chief Executive Officer of Tsugaru Mirai Agricultural Cooperative, a major apple exporter to Thailand, said that I would like Thai people to try fresh apples. from an apple orchard in Aomori prefecture That has been meticulously grown every step with the care of our farmers.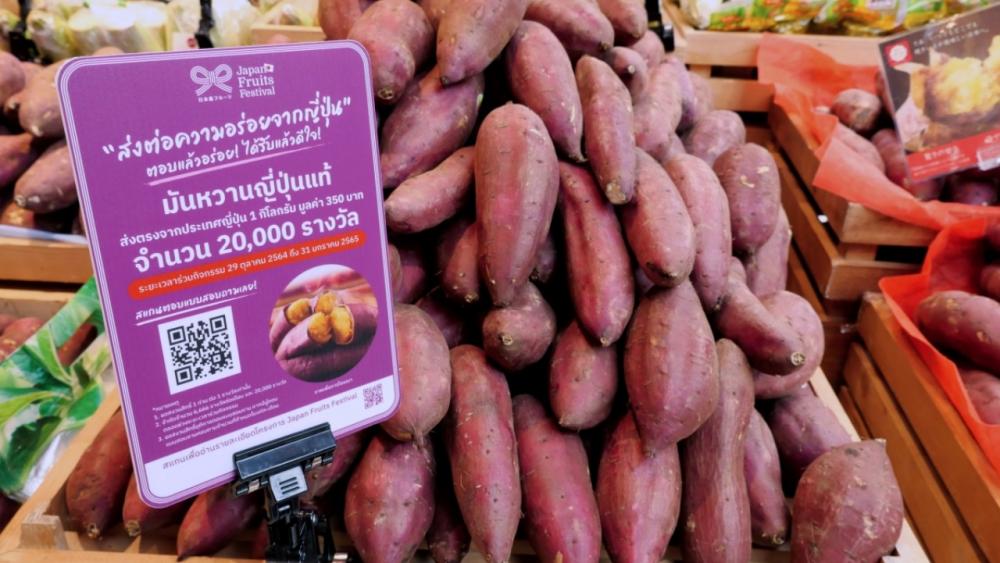 Mr. Supawut Chaiprasitkul Director of Supermarket Management, The Mall Group Co., Ltd., representatives from Gourmet Market, said that we are very pleased to be a part of this promotion of premium quality Japanese fruit. Which is in line with our concept of carefully selecting quality products delivered directly to consumers. We hope to help this project achieve its objectives.
For the Japan Fruits Festival Seasonal Gift from Japan campaign, it is a collaboration of Wismetac Foods Co., Ltd. and Nihon Agree Co., Ltd., a major exporter-importer of Japanese fruit. Including retailers that have been certified with the Japanese Food Supporter mark as a store that uses and distributes raw materials imported from Japan with 7 brands, 138 branches, and 15 online stores platforms to promote the charm of Japanese fruits. seasonal This year's focus is on three popular seasonal fruits: apples, sweet potatoes, and strawberries.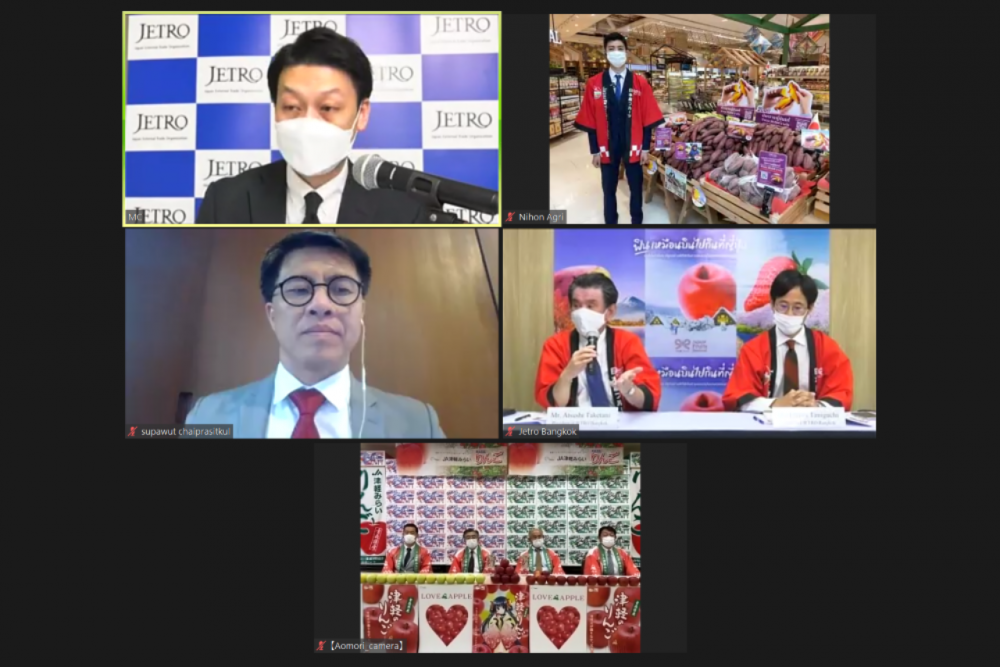 In addition, in order to extend the project, JETRO is also scheduled to hold online business matching negotiations, JETRO Online Business Matching & Exhibition of Japanese Food Products 2021, a total of 3 times within this fiscal year. by the first business matching negotiations that have just been completed Expected to create a turnover of about 1.1 billion yen or about 333 million baht.
As for the second business talks, it will start from 18 Oct.-12 Nov. 64. It is expected that more people will be interested in attending the event than the last time. Both projects will create opportunities to expand marketing channels for food exporters from Japan to Thailand.
Read more…