Korat City Hospital Cluster Moved 29 quarantine quarantines to military camps
At 2:00 p.m. on October 28, Pol. Col. Korakot Pochayavanich, Superintendent of Muang Nakhon Ratchasima Police Station, together with Mr. Ekarat Narongsa Noi, Public Health Academic Specialist. Head of Epidemiology The Provincial Public Health Office (Public Health Office) in Nakhon Ratchasima has moved 29 people infected with COVID-19 into the police station. The city, which is a detainee, is awaiting repatriation of 29 foreigners to their countries of origin, asking to support the volunteers. Apply for the hook rescue team. 31 Nakhon Ratchasima, who wear PPE to prevent germs. Gradually bring the patients into the negative pressure van sent to treat their illness according to the public health measures at the 3rd Guard Battalion, Surathamphithak Camp.
Mr. Ekarat, Head of Epidemiology, revealed that the progress of surveillance Prevent and control the epidemic cluster at Nakhon Ratchasima Police Station that the first patient was a 70-year-old German who was detained in a detention cell. A total of 42 detainees and inmates were then taken for ATK testing for 29 confirmed cases, while 12 police officers involved in the mission were infected and 50 high-risk contacts were closed down for cleaning and improvement. as a source of disease outbreaks and investigations for at-risk groups which is a police officer and his family, including additional suspects As for those who come to use the service and contact the government at the Muang Police Station from October 8-25, if there is a suspicion of being a high-risk person, go for a proactive examination at a hospital near their home as soon as possible. to stop the infection in a timely manner
Pol Col. Korakot, the superintendent of Nakhon Ratchasima Police Station, said that on the mission to maintain peace and order, all police officers have received 2 vaccinations and are still able to perform their duties as usual. The suspect was taken to a temporary detention at Johor Police Station, Muang District.
In this regard, I would like to publicize for those who have a mission to contact the government to proceed as follows:
1. In case of non-urgent, please refrain from contacting the government office at the Muang Police Station from now until November 9.
2. In case of missing documents, please notify online.
3. In the case of having to meet with the investigator by appointment or follow up on the outcome of the case to contact the owner of the case by phone directly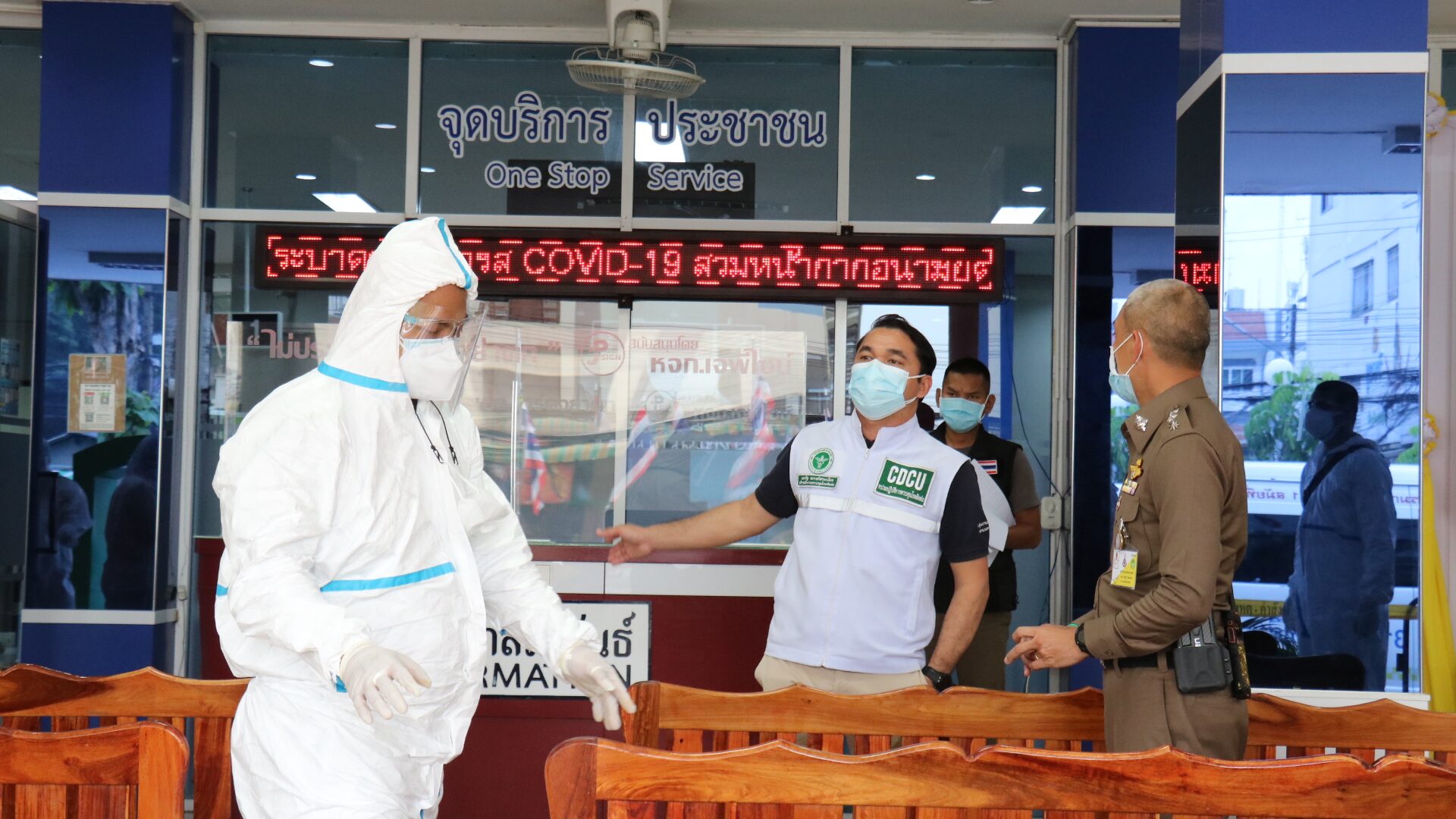 sticks to every situation from

Line @Matichon here
Previous article
'Flash Express' wins 3 awards at the TCCTA Contact Center Awards 2021 stage