[서울=뉴스핌] Reporter Kim Yong-seok = A total of 4 people including 'Teenage Blast' Kim Joo-hyung and 'Canadian' Lee Tae-hoon, Choi Min-cheol, and Kim Min-jun formed the leading group by the first stroke on the first day.
Kim Joo-hyung (19, CJ Logistics) took 8 birdies and bogey 2 on the first day of the DGB Financial Group Irvine Open (total prize money 500 million won) of the Korea Professional Golf (KPGA) tour held at Farmy Hills CC East Course (par 71, 7215 yards) in Chilgok, Gyeongsangbuk-do, on the 16th. He tied the dog and hit a 6-under-par 65.
19-year-old Kim Joo-hyung, who took the lead on the first day, is challenging for the second win of the season. [사진= KPGA]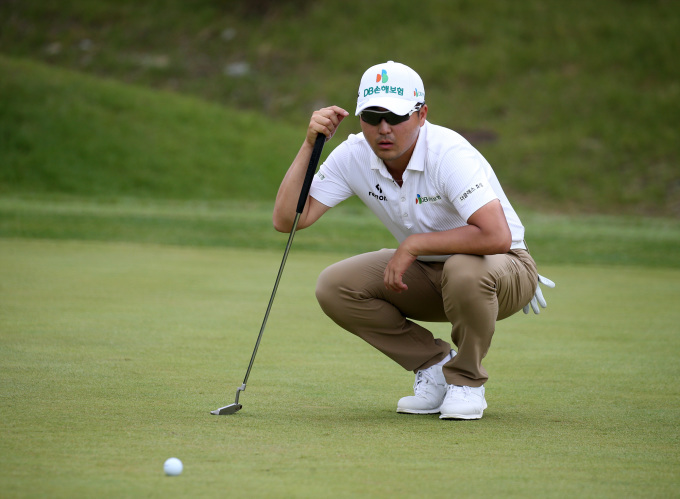 Tae-Hoon Lee, who formed the co-leading group. [사진= KPGA]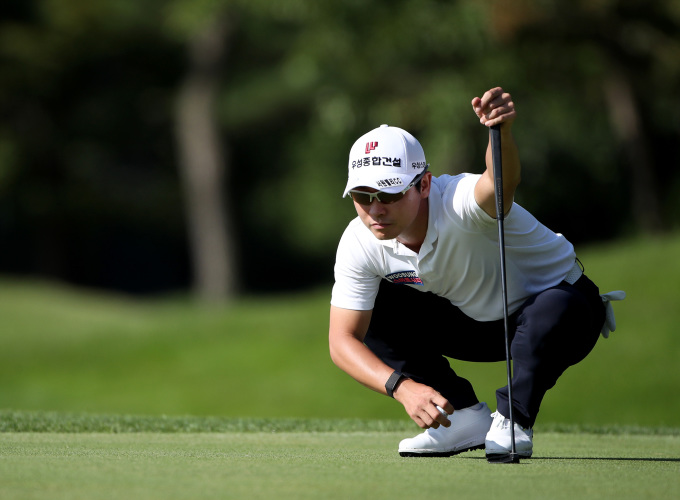 Choi Min-cheol also showed a good start to the championship. [사진= KPGA]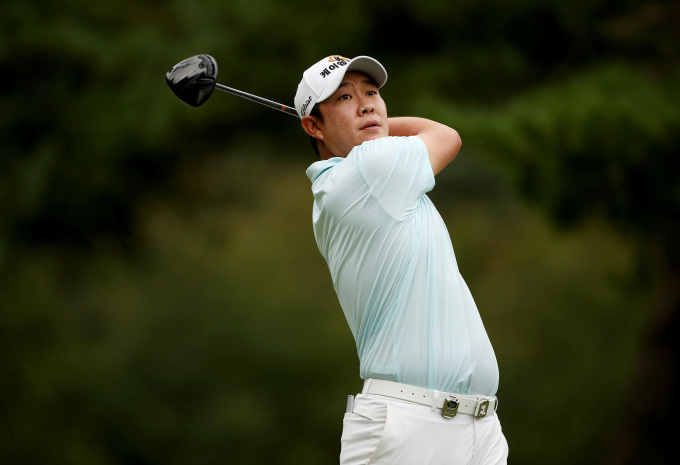 Kim Min-jun, located in the joint leading group. [사진= KPGA]
'Genesis Points and Prize Ranking' Kim Joo-hyeong formed a joint leading group with Lee Tae-hoon (30, DB Insurance), Choi Min-cheol (32, Woosung Construction), and Kim Min-jun (31, KM Pharmaceutical).
Kim Joo-hyung said, "I'm sorry that I didn't get a chance in the first half. It seems to have worked out better than I thought as I played the flow well from the 9th hole. I made use of the chance and made birdies in a row. I wish the putter hit well like the second half But I'm thankful that I got hit well in the second half. The rough is definitely going to get longer, so I think I'll have to keep focusing on it without letting go of tension." Kim Joo-hyung, who won the SK Telecom Open in June, took the first step towards his second win of the season and three career wins.
Lee Tae-hoon, who caught only 6 birdies without bogey, is aiming for his third KPGA career win following the Shinhan Donghae Open in 2017 and the DB Non-life Insurance Promi Open in 2019.
Tae-Hoon Lee said, "When the chance of putting up uphill comes, I must seize it. It was a satisfactory game overall. I missed a few putts, but the shot feels good this week as in last week. The downhill putter was difficult."
Choi Min-cheol, who is challenging for the championship in three years after winning the Korean Open in 2018, said, "I did not know that I would finish in the lead. I was able to finish well as the putter went well in the second half."
Co-leader Min-Jun Kim debuted in 2011 but has yet to win the championship.
Minjun Kim, who drove 6 birdies, said, "It feels good to finish with Nobogi play. It's been a long time since I finished in the lead. It didn't work out well this year.
Baek Seok-hyun was in fifth place by one stroke. A total of 12 players, including Park Sang-hyeon, Hong Soon-sang, Hap Hab, and Kim Han-byul, formed a joint 6th group with a 4-under par.
Yo-seop Seo, the only multi-winner, tied for 27th (2 under par).