Kwak Sang-do, a former member of the People's Power, had completely denied the allegations during his trial on bribery charges. In particular, he strongly denied the allegations by revealing the investigation statement of the prosecution Kim Jung-tae, the former chairman of Hana Financial Group, who is suspected to have been solicited by the former lawmaker Kwak.
In the trial held on the 23rd at the Seoul Central District Court Criminal Agreement Division 22 hearing (Chief Judge Lee Jun-cheol), former Congressman Kwak declared his opinion on the evidence presented by the prosecution. At the same time, former Congressman Kwak's side released part of the newspaper report of the prosecution of the suspect on December 30, 2021 by Kim Jeong-tae, the former chairman of Hana Financial Group.
Former Representative Kwak said, "(In the prosecution's statement), former Chairman Kim said, 'The first time I saw Sang-do Kwak was in 2017, so I met him through an acquaintance while eating at a random restaurant . "They also said that no one has contacted them since 2017 and that they have not received any requests."
Prosecutors said former representative Kwak, through his son, received 50 percent of his money in exchange for helping to prevent the collapse of the "Seongnam Garden" consortium, a consortium between "Hwacheon Daeyu Asset Management (Hwacheon Daeyu)" and Hana Bank, which is at the root of the suspicion of corruption in the development of Daejang-dong. It is suspected that he received a bribe of 100 million won. As for this, the former lawmaker Kwak's side completely denies it.
On this day, former Congressman Kwak's side also released a statement from the former vice president of Hana Bank. In an investigation by the prosecution, the former vice president in question said, 'He only knows that Sang-do Kwak is a politician, but he doesn't know the details. He is said to have declared, "I have never heard of anything related to the formation of the Seongnam Garden consortium."
Former Representative Kwak's side stuck to the original position that the money Kwak's son received was his son's money, and former Representative Kwak did not know.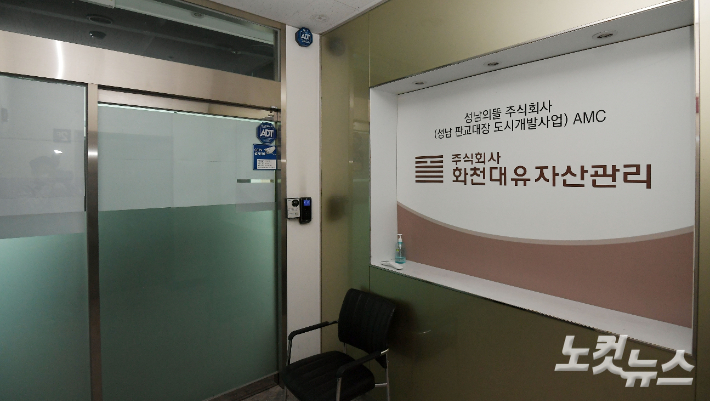 Former Representative Kwak revealed Mr. A, the former CEO of Hwacheon Daeyu, and said, "Mr. A said, 'The son of former Congressman Kwak was found to have a serious brain disease, such as falling during excessive work, and it was difficult to work in the future.' At the board meeting, Mr. Kim Man-bae and others discussed and agreed to do all the consideration that the company could provide, so (severance pay of 5 billion won) was a bit big, but the directors followed the same," he said.
He added, "The prosecution asked, 'Isn't it the intention to pay (money) to former Congressman Kwak?', but Mr A replied, 'I don't think so'."
Former representative Kwak said, "The prosecution analyzed the monthly call details between former representative Kwak and his son, and since May 2020, when former representative Kwak's wife died, the number of calls has increased due to problems health, after which the funeral and inheritance negotiations were completed in 2021. The frequency of phone calls has decreased since June," he said. "If the son's resignation was planned to receive bonuses, there should have been many calls between former Congressman Kwak and his son in February 2021, when he expressed his intention to resign, but there were only 5 calls. I want ask the prosecutor how to explain this."