(Daegu Gyeongbuk Daily News = Reporter Yang Seung-mi) = On the 26th, Minister of Land, Infrastructure and Transport Won Hee-ryong visited major steel companies such as POSCO and the Pohang Hyundai Steel plant and transportation companies such as Dongbang Co., Ltd .
Industry insiders said, "Shipping has already been completely stopped, but if the strike is long, the entire industry will be hit hard." The situation is extreme, but a general strike by the cargo unions will force the company to close. ."
In response, Minister Won said, "The demands of the cargo union in relation to the safe freight system will be resolved by agreement in the National Assembly. "We need to bring the situation that causes damage to end as soon as possible." "The government will accurately reflect what legislation in the National Assembly can help, but take a hard line against the cargo union's fight to achieve their interests by taking industrial logistics hostage a time when the government, businesses and the people. I must unite to overcome the crisis. I will respond accordingly."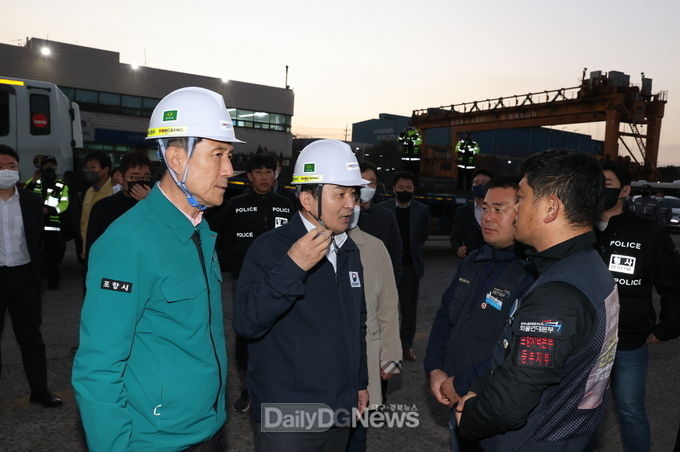 Minister Lee also met with truck owners at the site and said, "The bill which reflected the removal of the transporter penalty clause has already been withdrawn from the National Assembly and will not be pursued in the future."
Previously, on the 26th, Mayor Lee Kang-deok personally visited the Pohang branch of Cargo Solidarity Headquarters to look for ways to resolve the general strike and exchange views.
Amidst the growing damage to the entire industry due to the cargo union general strike that started on the 24th, Pohang, which has the 5th largest volume of goods in the country, is currently experiencing delays in the recovery of Typhoon Hinnamno, a Hyundai Steel, Dongkuk Steel, and Seah Steel are currently suffering from poor quality products, and shipments have stopped.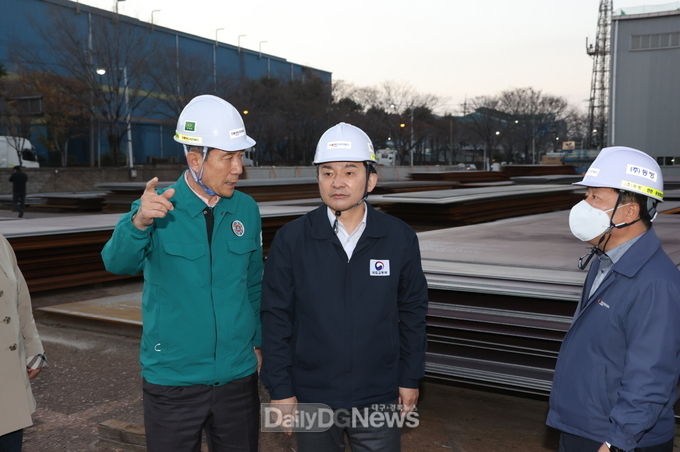 Mayor Lee said, "I am concerned that our region will become a vicious circle of the local economy in line with the damage from the typhoon." , and asked the Korea Cargo Workers Union to go ahead with the strike considering the essential needs. the company, such as the urgent cargo volume.
In addition, "The cargo union's indefinite refusal to transport, which began on November 24, is a matter of policy between the government and the National Assembly, but our city will do its best to stabilize the relationship by making efforts to convey voices alive the field for the government." He urged the normalization of logistics transport as soon as possible.
On the other hand, when the government business start order is issued, if a transport operator or transport worker refuses to do so, they will be punished by imprisonment for up to 3 years or a fine of up to 30 million won, and administrative award. a disposition of suspension or cancellation of eligibility is issued.