Science and technology and culture and art try to converge. SM Entertainment Executive Producer Lee Soo-man visited KAIST Daejeon on the 23rd to discuss 'Metaverse' performance technology with President Lee Kwang-hyung and officials from the Graduate School of Culture and Technology. Director Lee also gave a lecture to KAIST members on the topic of the future entertainment world where KAIST and SM coexist.
On this day, KAIST signed a business agreement for metaverse research with SM Entertainment. In the future, the two institutions are planning to conduct research in the fields of content, artificial intelligence (AI) and robots, joint projects related to digital avatar production, and joint academic research on cultural technology.
Metaverse refers to a three-dimensional digital world where social, economic, and cultural activities like the real world take place. As the non-face-to-face era accelerates after the corona pandemic, non-face-to-face performances using online platforms are also taking place in the cultural world.
KAIST aims to take the lead in related fields by fusing the metaverse technology with SM Entertainment's producing and content planning capabilities. In the future entertainment market, it is expected that celebrity avatars will communicate and form relationships with fans, and will continue to collaborate in the fields of content, AI and robots.
Executive producer Lee Soo-man promised, "SM Entertainment will become the first mover to lead the culture and art field through joint research with KAIST and Metaverse."
President Lee Kwang-hyeong said, "The cultural imagination of SM Entertainment and the science and technology of KAIST will meet and the future entertainment market will develop," he said.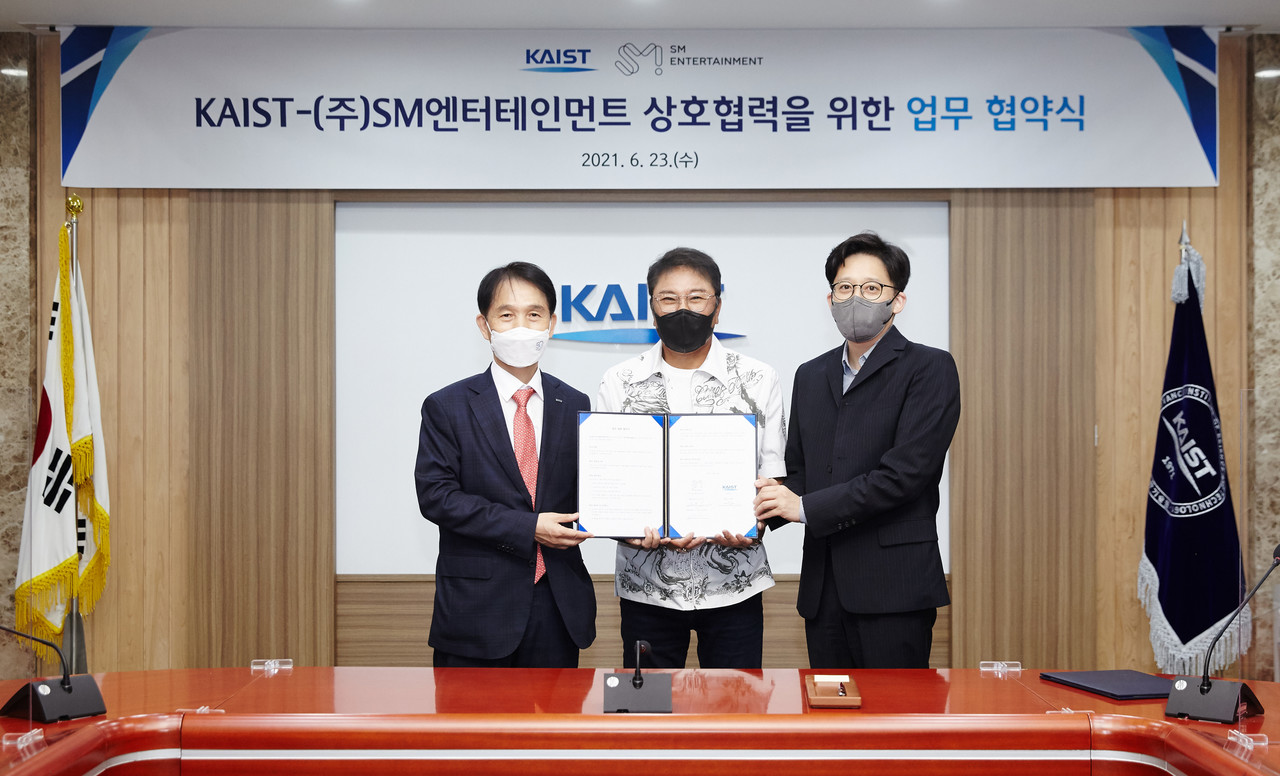 Send articles on social media
<!–



–>