Let's go! Chiang Mai launches 'Walk-in' vaccination against COVID-19 Elderly – Patients with 7 chronic diseases – Pregnant women
On July 31st at Royal Park Rajapruek Chiang Mai Province Chiang Mai's main vaccination center in the part of Nakornping Chiang Mai Hospital There are a large number of elderly people and people coming to receive vaccination for COVID-19. Today is the 2nd day that Chiang Mai province has vaccinated the people who are registered in the Kamphaeng Wiang system. For people in the three main risk groups, which are elderly people aged 60 years and over, patients with 7 chronic diseases and those with gestational age of 12 weeks or more. As scheduled between 30-31 July 2021, there is also an opportunity for those at risk groups to walk in to receive vaccination on this day only. The injection point of Royal Park Rajapruek can support an average of 1,500–2,000 people who come to vaccinate per day.
Dr. Worachet Techarak, director of Nakornping Hospital, said that earlier in Chiang Mai Calling all people registered in the 'Doctor Ready' system to receive vaccinations until almost all of them have been vaccinated. In addition to being allocated 29,100 additional vaccine doses, it can call people registered in the system. 'Kampang Wiang' receives vaccination in the following order. Initially, the vaccination was initiated from the elderly aged 60 years and over, the group of patients with 7 chronic diseases and the group of gestational age from 12 weeks. More than 900 people at risk have been vaccinated at the vaccination site so far, while another 2,000 people who have booked in queue today have been called in for vaccination, including those who were unable to get vaccinated yesterday. Some also contacted to receive injections today.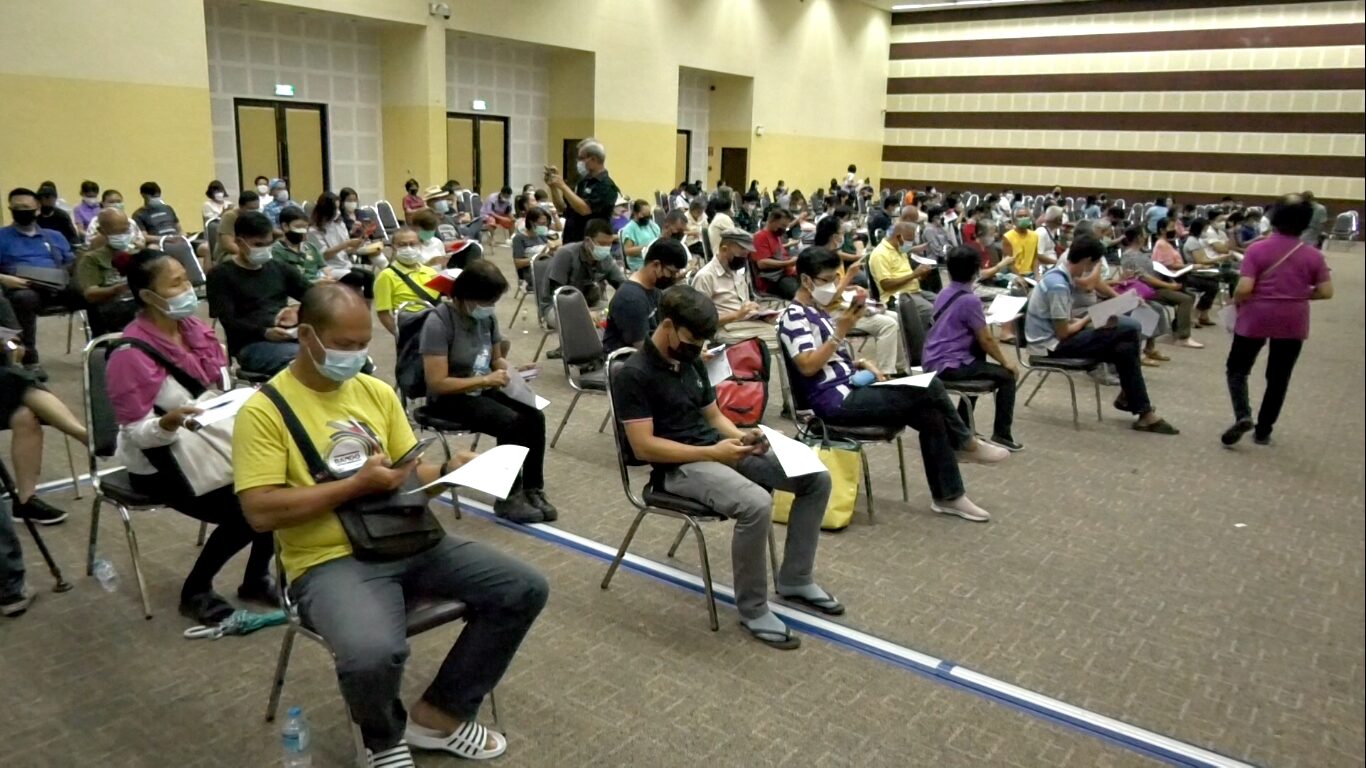 "For the vaccination queue of the Kam Pang Vieng system They are sorted according to the King distributed according to the districts that people have chosen in the registration. Currently, there have been more than 20,000 queues, most of them are elderly people and patients with 7 chronic diseases. Currently, Chiang Mai has sufficient vaccines to be injected to such at-risk people. As for tomorrow (1 Aug. 64), only in the area of ​​Mueang Chiang Mai District will start calling the registrant according to the queue Come to receive vaccination according to the number of vaccines available to complete all and distributed to various injection centers that the province is set to consist of Central Festival Chiang Mai Shopping Center, Promenada Shopping Center, Maharaj Chiang Mai Hospital and Royal Park Rajapruek After this, Chiang Mai will be allocated more vaccines every week. It is expected that next week will be allocated more than 20,000 vaccine doses for the first dose of vaccination, which is all synovac vaccines. In the future, vaccines will be gradually allocated continuously."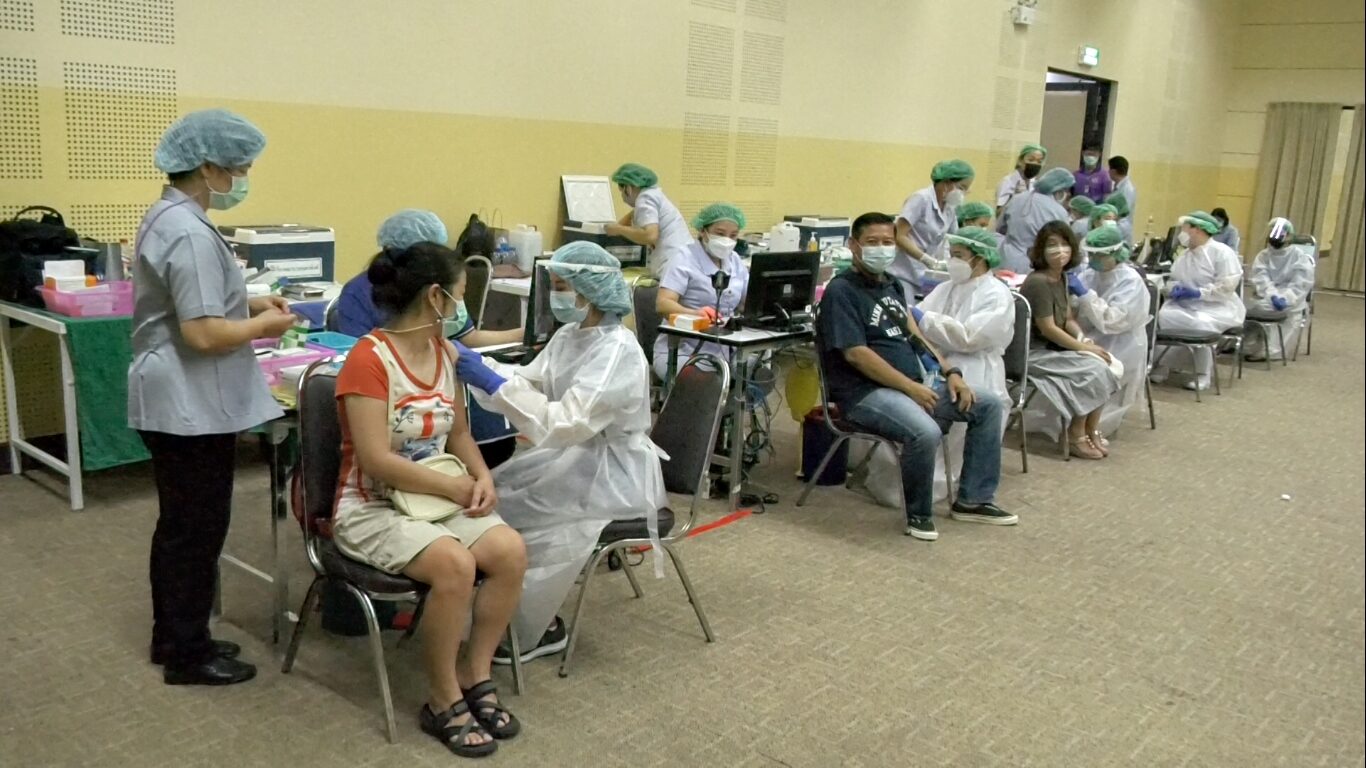 Dr. Worachet said that Vaccination for people is still in accordance with the standard formula that the Ministry of Public Health has set. The first dose is Synovac and the second dose is AstraZeneca. which confirms that the vaccine formula has been studied and researched as well. In the past, it has been injected to the people quite a lot. Some people have passed the full dosage injection according to the aforementioned formula already. Haven't found any problems yet. And from the random immune check, it was found that Cross-vaccination vaccinators are of different types as prescribed by the Ministry of Public Health. There is clearly a very high immunity.
(watch clip)
sticks to every situation from

Line @Matichon here
Previous article
A female seller makes a three-flavored galingale juice. Sold out every day, not enough to sell