The background of LG Display's confident turnaround in the second half of the year is its efforts to improve its composition.
Kim Seong-hyun, chief financial officer (CFO) of LG Display, said in a conference call held on the 27th to announce last year's fourth quarter performance, "We are trying to improve our composition with high intensity," and "we are having a turn in the second half."
LCD business end… Necessary Investments Only
LG Display downsized its liquid crystal display (LCD) business, which has weakened its competitiveness.
Seong-Hyeon Kim, Chief Fire Officer, said, "The Paju factory in Gyeonggi-do completely stopped producing 7G LCD TV panels at the end of last year. Its aim is to minimize future losses.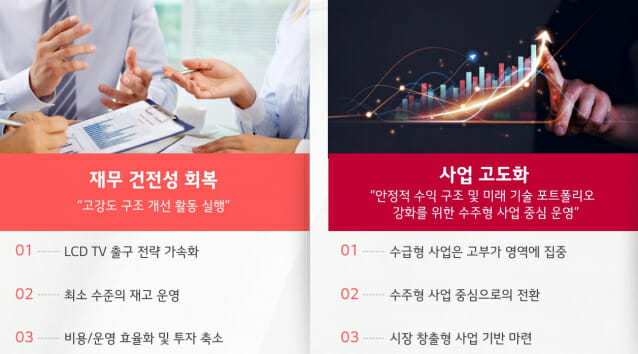 LG Display decided to invest only in essential areas to ensure financial soundness. Chief Fire Officer Kim emphasized, "We plan to spend 3 trillion won in capital expenditure (CAPEX) this year." "Even the investment of 5.2 trillion won last year was more than expected," he said.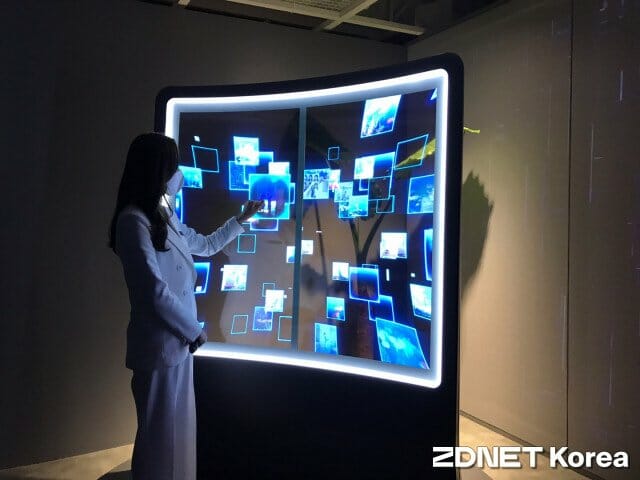 Focus on large, transparent and game OLED
LG Display decided to focus its capabilities on market leading areas.
Lee Won-jae, in charge of large-scale marketing at LG Display, said, "We will expand our share of the expensive large-size OLED TV market," and "We will raise the sales share from last year's 20% to more than 30% this year."

It will also foster market-creating businesses such as transparent OLED and gaming.
"We are targeting gaming monitors that customers are willing to pay for," said Kim Hee-yeon, chief strategy officer (CSO) of LG Display. In addition, he added, "We are negotiating with key retailers and construction companies for transparent OLED," adding, "We will also supply car companies with products that install speakers in the form of a film without taking up space."
related article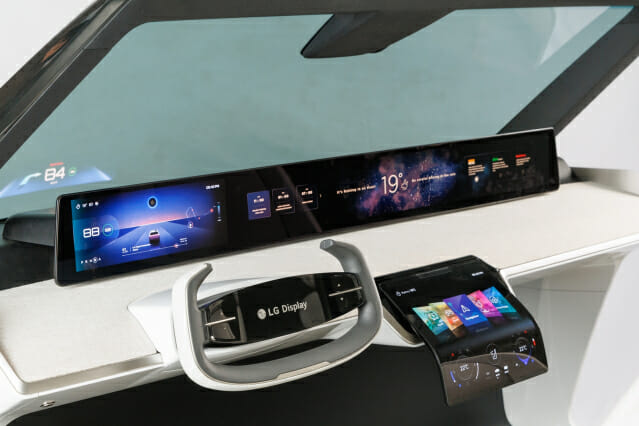 It earned an operating loss last year of 2 trillion… Worry about a growing deficit
LG Display announced on the same day that its operating loss for the past year has been tentatively calculated at 2.85 trillion won based on its consolidated financial statements, and is turning into a deficit compared to 2021 .
Last year's quarterly performance was 38.3 billion won in the first quarter, -488.3 billion won in the second quarter, -759.3 billion won in the third quarter, and -875.7 billion won in the fourth quarter.