January 29, 2023 – 9:40 pm
major accident Mittraphap Road into Bangkok Over 26 trailer trucks collide
At 7:20 pm on January 29, Lieutenant Colonel Printhorn Yaichantuk, Deputy Police Station (Investigation), Klang Dong Police Station, Pak Chong District, Nakhon Ratchasima Province, received a report that there were many car accidents on Mittraphap road 37-38 , in front of Daily Home, down the hill in the middle of the Dong – to Muak Lek, Phaya Yen Sub-district, Pak Chong District, Nakhon Ratchasima Province, leading to traffic into Bangkok. it cannot be used After receiving the notice, reported to the manager and coordinated with Pol. Lt. Col. Jirapan Maneerat, Sor. Lor. 1, KG. 6 (Nakhon Ratchasima), the urban savior of Klang Dong. Sima Mongkhon Municipality and Sawangwitchadhamma Pak Chong Rescue
Lt. Col. Bowon Sombatthira, Deputy Superintendent (Investigation) at the location of the route into Bangkok. A slope down the hill in the middle of the forest. Trailer trucks, pickup trucks, and sedans were found scattered across all 7 lanes, causing more than 14 damage. For safety, the officers came to examine and help the injured.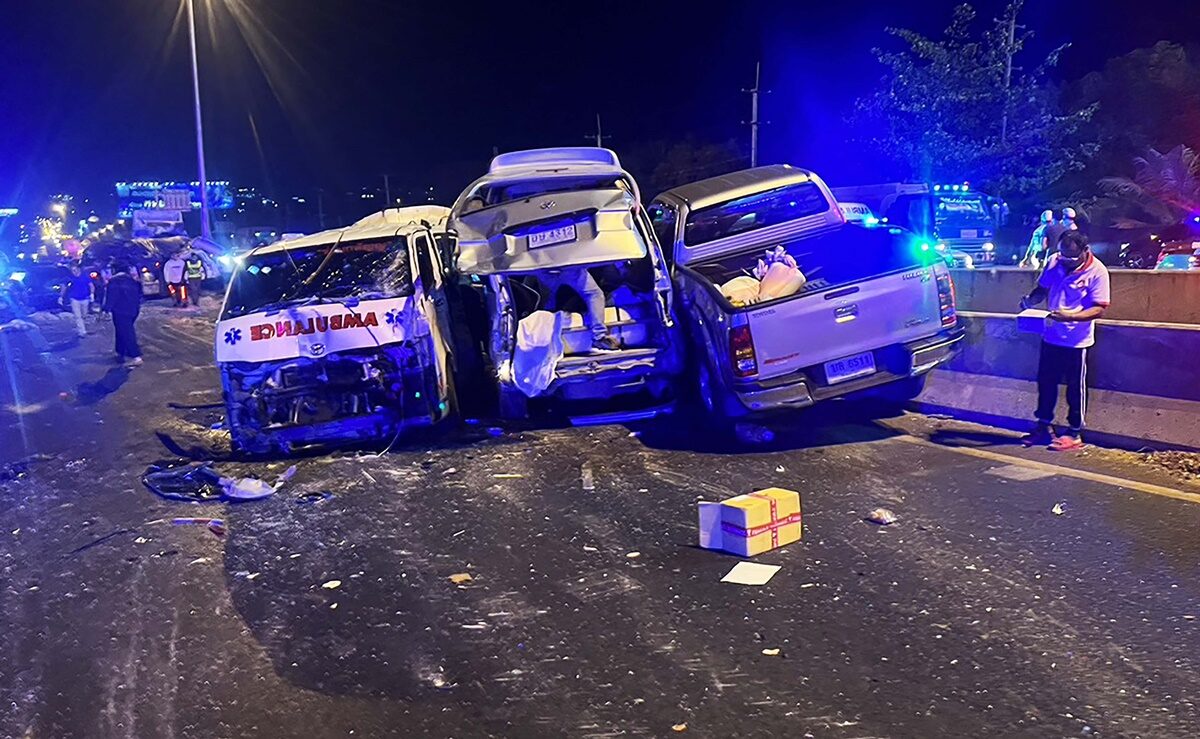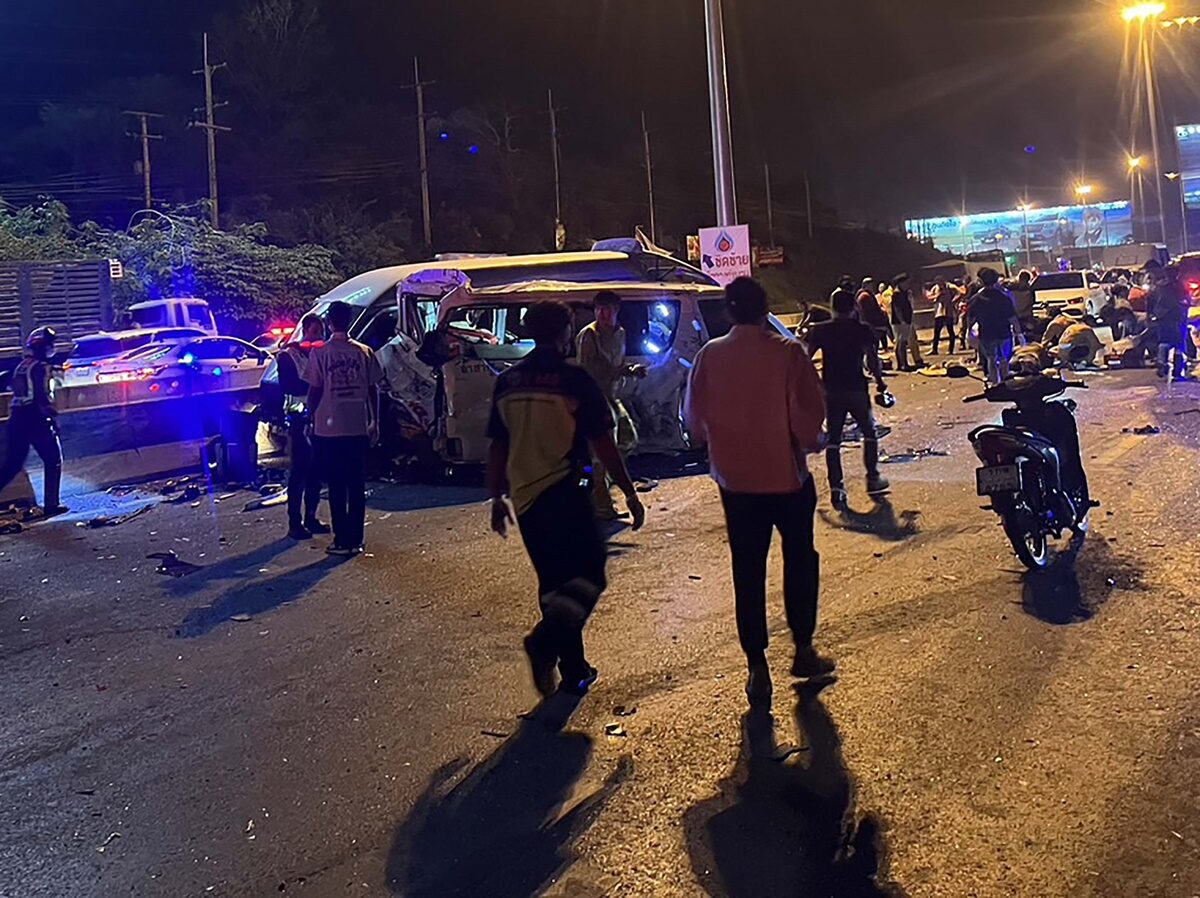 Introduction to a tow truck driver Driving down a long slope, lost control, collided with a car that was running ahead down the hill and was damaged and 4 people were injured, 1 person died, a rescuer. Rescue vehicles took the injured to Muak Lek Hospital, Saraburi Province, near the scene of the accident.
Pol Captain Parinhorn said. Today is a Sunday holiday. People are returning to Saraburi and Bangkok. The location of the incident was a path running down a long sloping hill. And there are a lot of cars and a lot of traffic. and there was a car accident before Rescue vehicles in the middle of the jungle stop to help. and a major repeated incident occurred From the preliminary investigation, it was found that the cause was caused by a tow truck, registration number 70-7718 Surat Thani, and the tail registration number 71-0898 Phra Nakhon Si Ayutthaya. Drive down the hill, lose control, hit the back of the car in front of you and sweep down the hill, causing a lot of damage and serious injuries. So keeping the trailer driver to investigate and found drugs in the body due to symptoms similar to intoxication In order to proceed with the law, it took more than an hour to allow the opening of traffic.