Mendocino, announced by AMD for the educational Chromebook market, has been estimated to be the same APU used in the Valve Steam deck due to its structural characteristics, but it has been argued that the actual performance will not reach it.
According to information from the Chinese Weibo side leaker and foreign media, AMD Mendocino's graphic core has a 2CU structure, which is 1/4 of the 8CU of the Van Gogh core used in the Valve Steam deck. As the related information is the specifications of Mendocino used for portable game consoles, there is a sufficient possibility that the model for Chromebooks has higher specifications.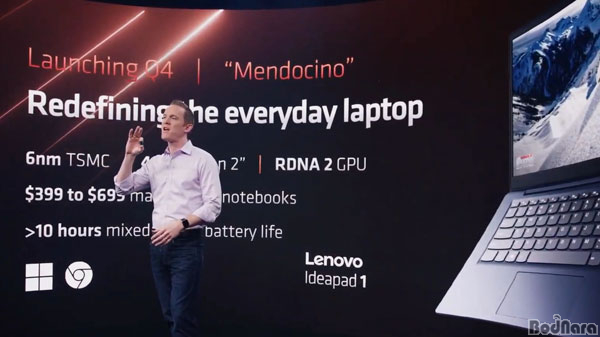 However, since the pursuit of high performance does not fit the product concept as it is aimed at the entry-level market for education, it is expected that even if the performance is high, it is expected to be limited to the 8CU version used in the valve steam deck. According to AMD, the Mendocino, which will launch in the fourth quarter, is an entry-level system configuration model priced between $399 and 699, and can deliver more than 10 hours of battery life.