Milicita's global server, which has given Korean producers a meaningful time from 2019 to now, will be shutting down. On August 23rd, a mobile rhythm game run by Bandai Namco Entertainment, 'The Idolmaster Million Live! The global server (Korean/Traditional Chinese version) of 'Theater Days' started to reduce operations from 15:00 on September 30th, and it was announced that the service would finally be terminated.
According to the announcement of Naver Cafe, after launching on August 30, 2019, we have tried to provide better service, but we have come to the conclusion that it is difficult to provide a service that can satisfy users in the current situation. And as part of the reduction in operation, all jewel purchases, events, and shooting updates will be terminated after September 30th.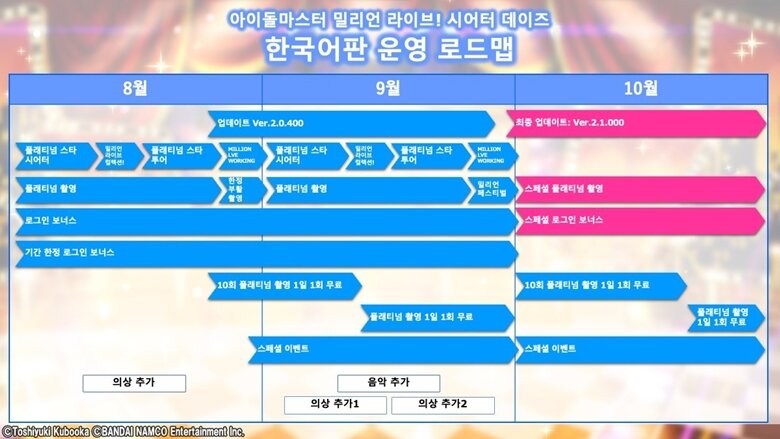 In addition, the Milicita management team disclosed the future operation schedule before the service was terminated. Events such as Platinum Star Theater and Platinum Star Tour will be held until September, including updates, but in October, including the final update, special platinum shooting, special login bonus, and 10 platinum shootings will be held for free once a day. . Given that there is no further schedule, it is expected that the service will be terminated in October or November.
As a side note, the Japanese server of Milishita will continue to provide services as scheduled, but he emphasized that it is not linked with the Korean version, and the end of the service for the global server is currently undecided. Details regarding the termination of the service can be found at the official Milicita cafe.
● Related Links
▷ Korean version service termination notice
▷ Notice of termination of service for traditional Chinese version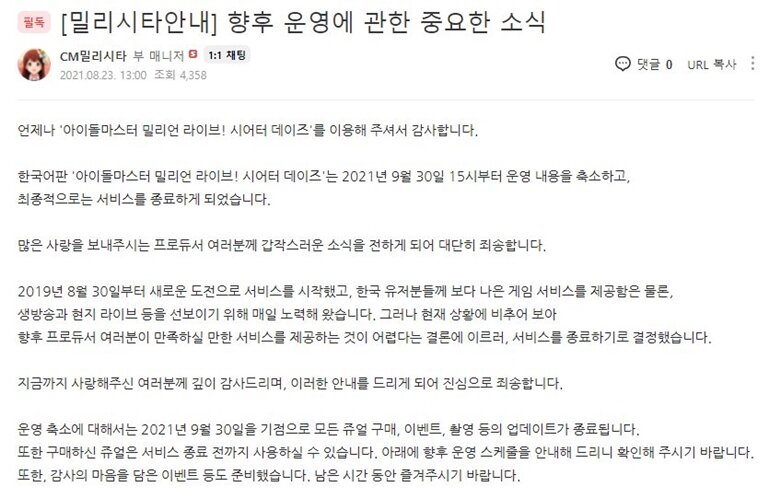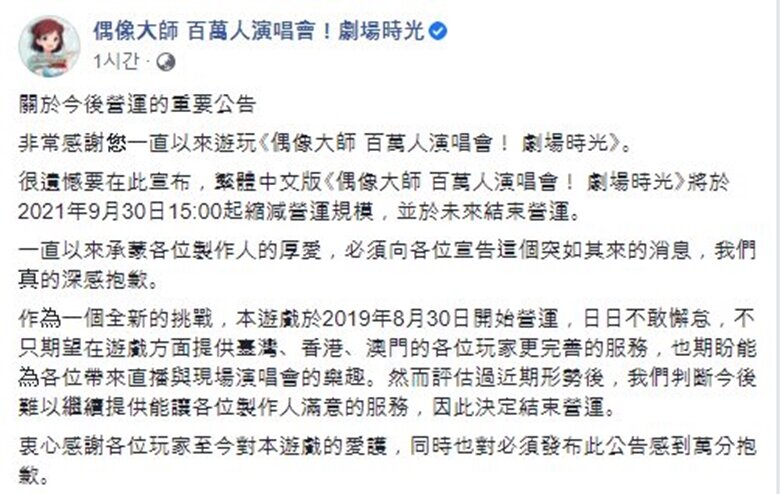 .