"I've been a big fan of the Hanwha Eagles since Binggrae days, and my son, who is in elementary school, was a big fan of the NC Dinos. But now I'm quitting baseball."
This is a post full of anger from a professional baseball fan who disappointed him with the 'hotel drinking scandal' with Mr. A, an unknown woman.
A baseball fan whose family was a fan of NC and Hanwha released a photo of throwing away their favorite jerseys in a garbage bag, exclaiming, "Why do NC players drink with a woman at a hotel and then stop playing baseball because of Corona?"
He said, "During the Binggrae days, players Haetae and Seon Dong-yeol were particularly bothered by players. However, when they finally won the Korean Series under the name of Hanwha in 1999, they wept and shed tears of joy." NC was particularly caught up in Doosan's anklets. When I met Doosan again in 2020 and won the Korean Series, my son shed tears of joy and congratulated me a lot," he said.
He continued, "I was a baseball fan even when there was match-fixing by baseball players, drunk driving, etc." "But not anymore. I will quit baseball forever. The 'Justice, Honor, Respect' in the NC uniform is a joke… was," he said.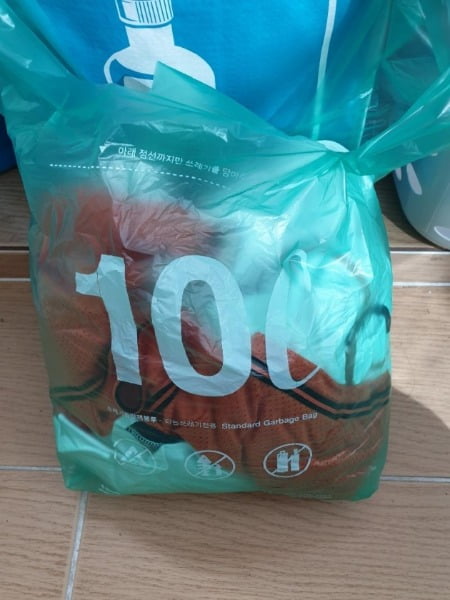 photo = online community
At first, it was revealed that the four NC Dinos had a drinking party with 'acquaintances', and Hanwha and Kiwoom players are also known to have joined with Mr. A, drawing attention to who he really is.
The first drinking party revealed in the Gangnam-gu epidemiological investigation was the night of the 4th. A Hanwha player had a drink with A and B, followed by A and B drinking with retired player C and two other Hanwha players. It turned out that Kiwoom's Han Hyeon-hee and another player moved from Suwon to join this place.
The next drink was on the night of the 5th. NC came to Seoul for three consecutive matches against Doosan from the 6th. In an interview about what they do when they enter the dormitory, NC players said, "Sleep or read a book," but it turned out that their drinking party continued until over 4 am.
That night, NC players Park Seok-min, Park Min-woo, Lee Myung-ki, and Kwon Hee-dong enjoyed a drinking party with A and B. After that, on the 7th, A was confirmed, and on the 8th, NC and Hanwha players underwent PCR tests.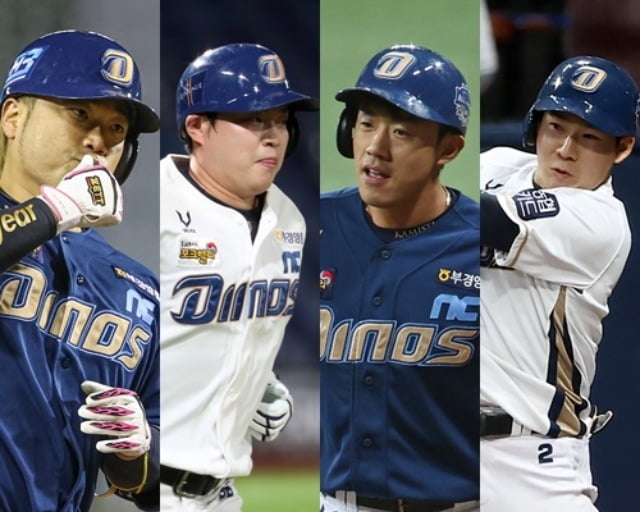 'Quarantine violation' Park Seok-min, Park Min-woo, Lee Myung-ki, Kwon Hee-dong 72G suspension + fine of 10 million won / Photo = Yonhap News
On the 9th, NC Lee Myung-gi and Kwon Hee-dong were confirmed.
It is known that the two women who have been drinking with professional baseball players from the expedition have been staying since the end of June, raising all kinds of speculative reports and suspicions about their identity.
The KBO decided to suspend the league on the 12th through the board of directors. The entire league was suspended due to the corona virus.
Park Min-woo, who was selected for the national team, was vaccinated before participating in the Olympics, so he avoided the corona virus, but he could not withstand public criticism and eventually returned the Taegeuk mark.
What disappoints the fans the most is that those who violated quarantine rules continued to lie and ignorantly to avoid epidemiological investigations by the quarantine authorities even after they were diagnosed with the coronavirus.
In a situation where there was no point of contact based on their statements alone, the Gangnam-gu Office had to meticulously uncover their lies through hotel CCTV.
The Gangnam-gu Office said that the NC Dinos (3 people), Hanwha Eagles (1), and Kiwoom Heroes (1), 5 incumbent players, 1 retired player, and 2 ordinary women who attended a meeting in violation of quarantine rules He imposed a fine and requested an investigation request from the Gangnam Police Station on the grounds of 'missing movement'.
Reporter Lee Mina Hankyung.com [email protected]