To Netflix, which academia and industry experts say cannot pay network fees to domestic telecommunication companies, he said, "The Internet is a two-sided market like a credit card. did.
On the other hand, Netflix claims that telecommunication companies are receiving telecommunication fees from users such as individuals and businesses, and that receiving network usage fees even to CPs is double taxation, arguing that they are not obligated to pay.
Yoon Sang-pil, Director of External Relations at the Korea Telecommunications Operators Association (KTOA), said, "Credit card companies receive fees from both card holders and merchants." "The Internet is also an Internet service provider ( It is correct that both the CP and the user receive the costs incurred by the ISP and telecommunication company on the network," he said.
Professor Cho Dae-geun of Sogang University also said, "SK Broadband is not good at negotiating with Netflix, and then there is talk that it should cut off the Internet, but that is not possible. It is because we are providing key communication services, so we cannot cut off the access network," he said.
Netflix "I've paid a network service fee abroad" Poet

Telecommunication Companies Association "National AuditPerjury in court"
On this day, Netflix acknowledged the history of paying network usage fees to overseas ISPs in the past. In the past, Netflix has argued that it has never paid a network service fee to a foreign telecommunication company, such as in the state audit and courts. As for the reason why they are currently refusing to pay in Korea, he replied, "It is because the situation has developed a lot now."
It is explained that the network usage fee is not paid because there is a plan to improve cost and transmission capacity through its own cache server, Open Connect Appliance (OCA).
Since OCA is not installed in SK Broadband, only traffic through the network occurs.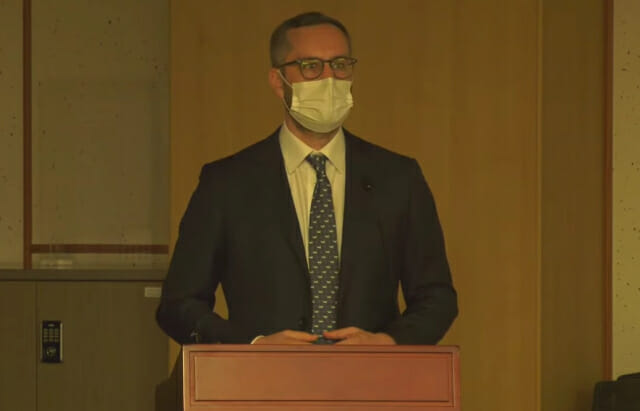 Thomas Ballmer, director of global content delivery at Netflix, said, "In the past, infrastructure was not built like this, OCA was not as mature as it is now, and discussions on regulation and net neutrality were not as clear as it is now. He explained, "I used to pay a network fee through pay peering (one of the network connection methods) with Delo, but now I am not paying it anywhere."
He added, "According to the principle of wireless interconnection, we are not paying network usage fees to any ISP as of the present day.
In addition, Director Ballmer said, "Some media point out that Netflix is ​​causing too much traffic and exacerbating the redundancy problem. It occupies only about 3.6 MBps," he said.
In 2014, Netflix signed a contract to pay network usage fees with Comcast, a US telecommunication company, and it is known through foreign media that it also signed contracts with AT&T and Orange, a French telecommunication company. It has been pointed out that Netflix is ​​abusing its superior position and ignoring the negotiation requests of domestic telecommunication companies.
Director Yoon said, "If the contents of the contract between companies are disclosed to the outside, it is a violation of business, so I think that it may have been abused. The vice president in charge of content delivery made this statement, and this part should be pointed out as well," raising doubts.
"There are various transaction methods, so it is risky to regulate private contracts collectively"
There are also voices of concern about legalization. Enforcement of contracts between private companies by law is of the opinion that it should undergo more careful review.
However, the National Assembly's movement to promote the CP's network usage fee evasion prevention bill is getting stronger day by day. Starting with Rep. Jeon Hye-sook at the end of last year, Rep. Kim Young-sik and Kim Sang-hee this year proposed amendments to the Telecommunication Business Act.
On the same day, Rep. Won-wook Lee also proposed a bill to amend the Telecommunications Business Act, which specifies the 'information and communications network service' and includes provisions that must be included in the contract, such as the period of use, transmission capacity, and cost of use when signing an information and communications network service use contract.
Director Yoon said, "Even though the court has ruled that the network usage fee is obligatory, Netflix, which has a superior position, is refusing to pay users as hostages. " he emphasized.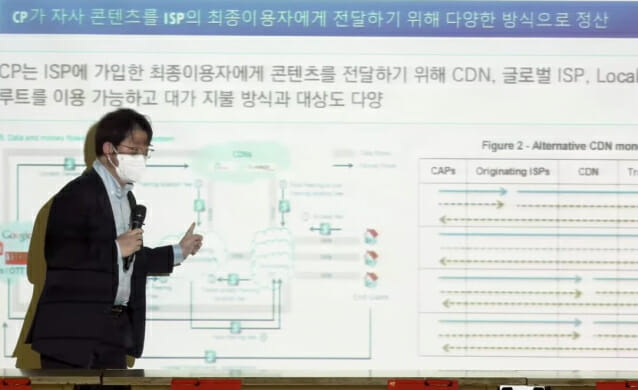 Professor Cho said, "I would like to ensure the autonomy of private contracts." "Unlike the retail market (settlement between users and ISPs), the wholesale market (settlement between users and ISPs) has a variety of transaction methods that cannot be defined as one. Even so, we need to make sure that various transaction methods exist within it."
He continued, "Although the issue of Netflix's network usage fee seems complicated, the basic policy is that 'those who consume other people's resources bear the cost, those who leave a profit receive it, and the person who causes the cost bears the cost'," he said. "Terminology, market, "I think this is a problem that can be solved if the discussion on the system becomes public and research deepens."
In addition, he said, "Since it is very strict to enforce the CP's network usage fee by law, I hope that the order of reviewing whether it is unenforceable under the existing Telecommunication Business Act will be followed. There has to be a review," he said.
Koo Tae-eon, a lawyer at law firm Lin, drew a line that the court's ruling should not affect the enactment of the law. He said, "As pointed out in the report of the National Assembly Legislative Investigation Agency, the court's judgment is a judgment on individual and specific actions between the two parties, and when generalized into legislation, numerous conditions must be considered. There are many factors such as whether it is domestic or domestic, and the bills to prevent network usage fee evasion proposed this time are making them come to an end," he said.
The government "There is a risk of damaging the ecosystem at the level of the current guideline"
Government officials also expressed a cautious stance on the implementation of the bill.
Ko Nak-joon, head of Internet User Policy Division at the Korea Communications Commission, said, "What I felt while responding to the first case in the Facebook incident in 2017, which was the incident that sparked this Netflix discussion, is that a huge CP can have a big impact on the network configuration and that the network usage cost is the problem. It has to be approached from the user's point of view," he explained.
He continued, "Before the guidelines go beyond the guidelines, we must first look at the market situation in detail, and then the terms and standard contract principles should be clearly defined." There may be distortions in matching, so both pre- and post-regulations must be followed to have enforcement power."
Related articles
Kim Jun-mo, head of the Communications Competition Policy Division of the Ministry of Science and ICT, said, "We have responded at the guideline level in accordance with the principle of self-negotiation between operators, but if the lawsuit intensifies as in this case, there is a risk of damaging the user ecosystem. We have no choice but to review it carefully."
He added, "For Netflix to develop and coexist with the content ecosystem, we believe that forward-looking reviews and consultations with the other party are necessary for a smooth relationship with domestic producers and creators as well as ISPs."