Netizens are puzzled by the photo of 'Taew' Sudaphon, an Olympic boxer. In the female ranger volunteer uniform, why are there 4 ears and 4 eyebrows? The agency has come out to clarify and edit it because it's difficult to find photos.
Follow the news, press follow, live news
After yesterday (3 Aug.) 'Taew' Sudaporn Seesondee An amateur boxer, light weight, 60 kg, has successfully won and qualified for the semi-finals. Can guarantee a bronze medal for Thailand.
After that on Facebook Wassana Nanuam of Wassana Nanuam, a military journalist has come out to post a message and attached with Taew's in the set female ranger volunteer along with the message that
"The Royal Thai Navy reveals a photo of 'Nong Taew', a female ranger Sudaphon Sisorndee, an Olympic boxer. wearing a ranger uniform under the Royal Thai Marine Corps 524 The Commander-in-Chief of the Rangers 2 Special Forces Rangers Thewa Phithak Camp Pong Nam Ron District, Chanthaburi Province, has been a ranger since 2013."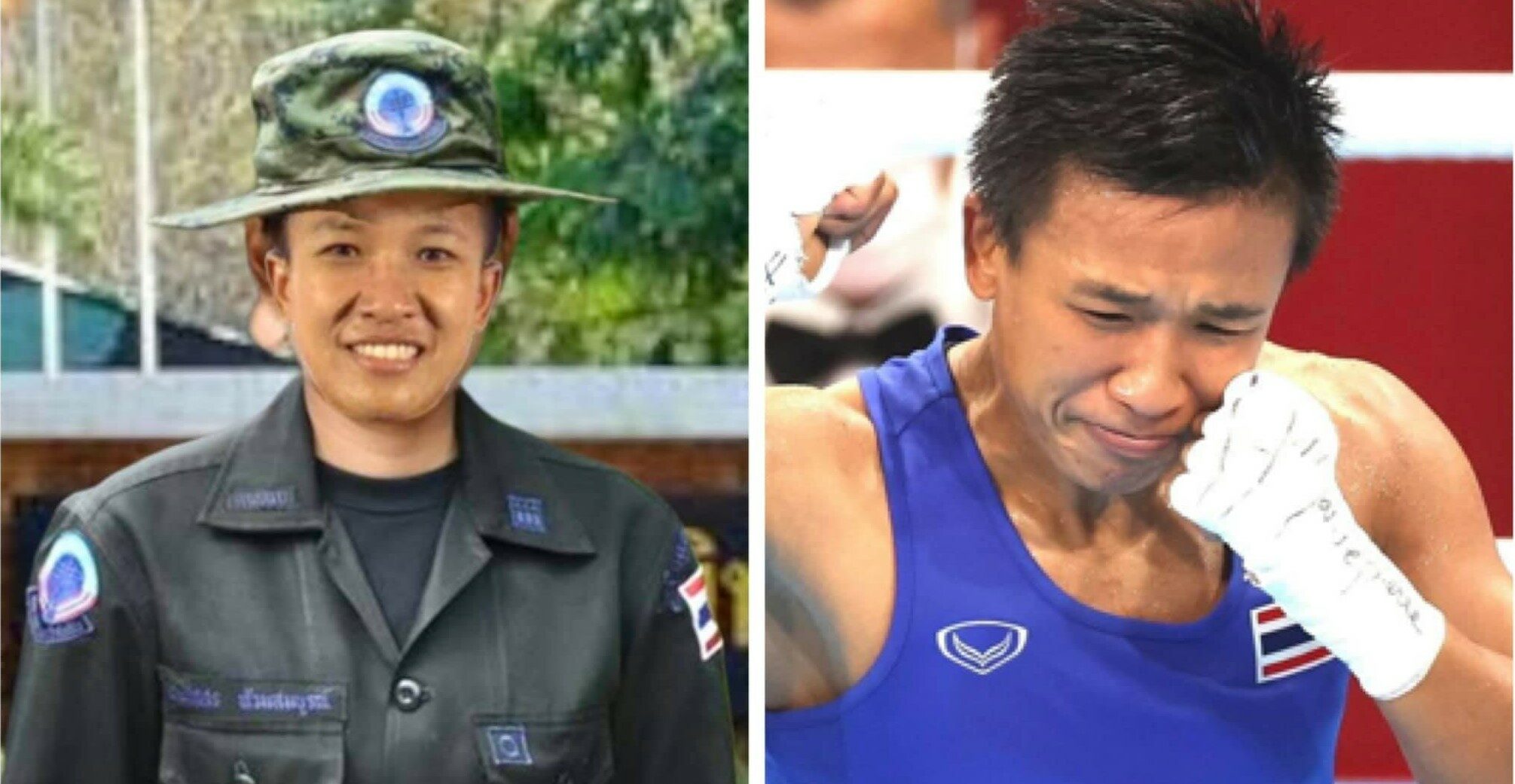 But soon after, netizens began to notice that the image of Taew released by the Navy was unusual. Because the face looks small, floating, not suitable for the body. There are 4 ears, 4 eyebrows, and the name embroidered on the chest does not match the person. This made the netizens wonder if this might be a montage.
In which Wassana Nanuam has come out to clarify that this may be the use of a friend's uniform to take pictures. The name is not correct Both the images were sent from the Navy. But now I will contact you to inquire.
Until today (August 4), Wassana Nanuam will post a Facebook page explaining the issue again with the message that "The Naval Public Relations team apologized to the media and the people who sent the photo of "Nong Taew" edited to the media. Because I don't know as well. The reason why the agency sent me reveals that the photo of Nong Taew in a ranger uniform is very rare. There are only photos of boxing practice and only one photo is a photo in the profile and a card." And luck has issued an apology for not checking first because the police sent it by himself, so he didn't enlarge the picture to see first.
Source: Wassana Nanuam 1 2