The Ministry of Education's news page posted a picture of "Kanokwan Wilawan", Deputy Minister of Education through the floods. Netizens flock to comment a lot!
became a picture that many netizens come to comment after facebook fan page News from the Office of the Ministry of Education posted pictures and news of Mrs. Kanokwan Wilawan, Deputy Minister of Education wading through the floods, but many netizens noticed that the legs look floating. looks like a cropped image
The page posted a message stating that Teacher Oh is worried about "private schools" after the tropical storm hit. causing heavy rain and shoulder water flooding more than 30 schools to help take care of students – students – teachers Stick to Security ready to closely monitor the situation
On Sunday, September 26, 2021, Mrs. Kanokwan Wilawan, Deputy Minister of Education expressing concern for private educators Affected by tropical storm "Dian Mu" continuous heavy rain. Runoff flooded 30 educational institutions in many provinces in the upper central region, central region and northeastern region.
Teacher Oh has been following the news of the flood situation in many areas. Including the situation of schools and educational institutions that are supervising, which recently Asst. Prof. Dr. Suphaset Kanakul, President of the Association of the Coordinating Committee for the Promotion of Private Education (NSC) reported on the flood situation when Sunday, September 26, that due to heavy rain in many areas causing flooding to flood schools and educational institutions under the Office of the Private Education Commission in Sukhothai, Phetchabun, Chaiyaphum, Lopburi, Nakhon Sawan and Nakhon Ratchasima. damage to school buildings building school supplies which is currently in the process of surveying the damage caused
Teacher Oh cares about all private educators, especially their children, and emphasizes that safety is the primary concern for all operations. both on the part of the teacher student as well as all personnel Ready to closely follow the news of the government situation to watch and coordinate with local agencies to provide assistance asap as well as expediting surveys and damage reports to plan for further assistance and remedy for problems after the water recedes," said the Deputy Education Minister.
The photo has been commented on over 320 messages and has been shared more than 1,000 times, with each comment garnering many opinions. Some people tease with humor. Some people question whether it is an offense to follow. Computer Act Is the database imported into a computer system that contains false computer data?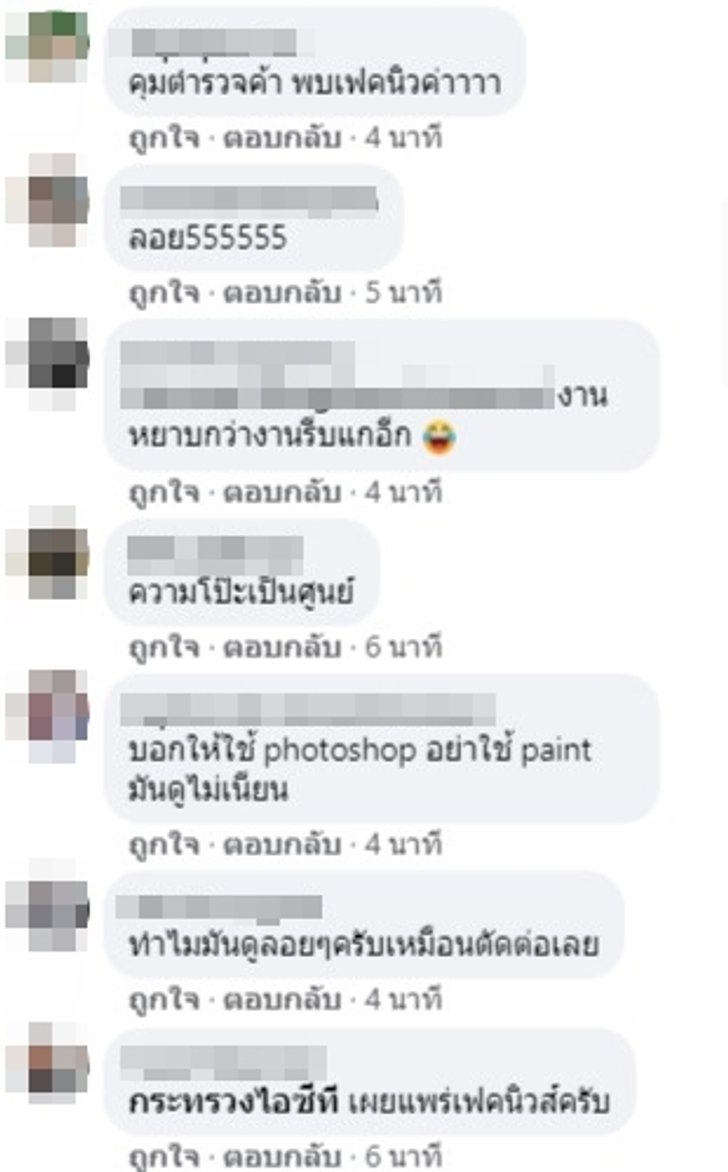 Recently, the page has been deleted. Ready to post a picture of Mrs. Kanokwan, a new picture, and says that it is a "photo file of the year 2020", which will see the followers walking behind Mrs. Kanokwan. But netizens still complained and said that the cap was taken in time.
And most recently, the page has already deleted the post.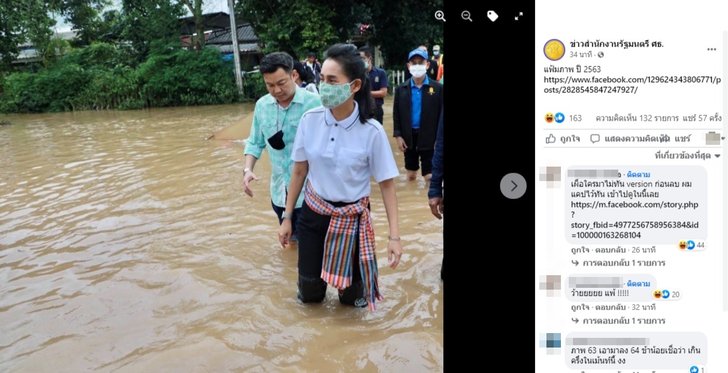 .