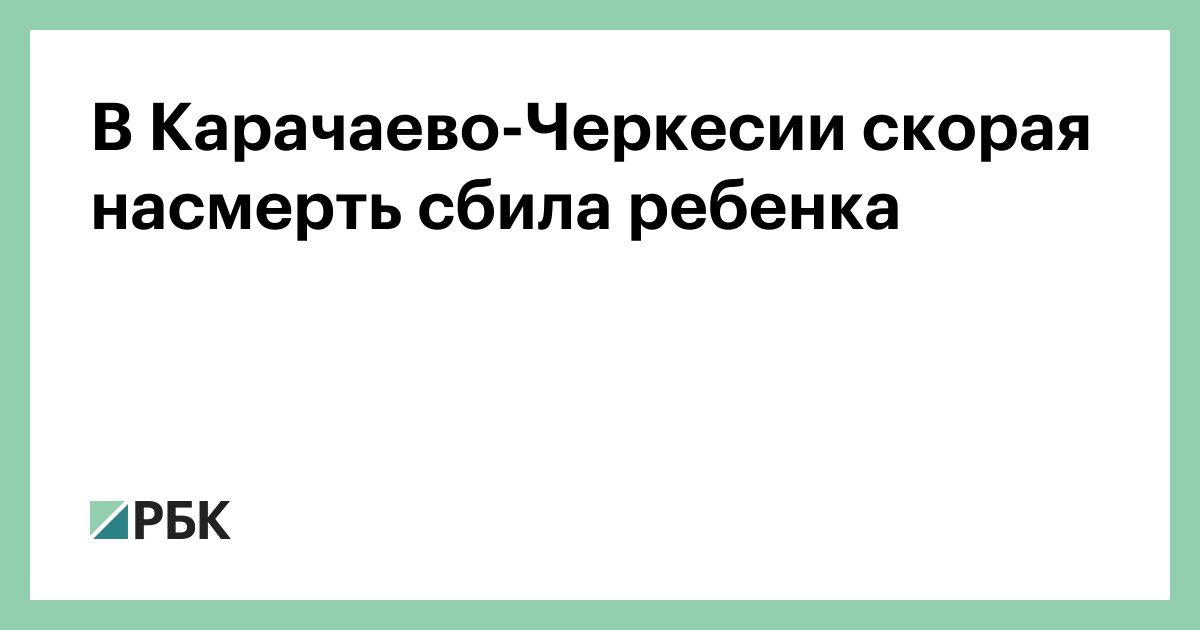 Society ,
Jan 07, 15:00

0
In Karachay-Cherkessia, an ambulance knocked a child to death
In Karachay-Cherkessia, an ambulance hit a child to death. This was reported to RBC in the press service of the Ministry of Internal Affairs in the region.
The incident occurred on January 6 at about 15:10 Moscow time. According to preliminary information, the child was on the roadway, outside the pedestrian crossing zone. "The ambulance delivered the injured to the medical institution, drove with the flashing beacons and special signals on," the representative of the ministry said. According to him, the patient, who was in the car, was injured while skiing in the resort of Arkhyz, he was not injured in an accident.
"The circumstances of the accident are being established, examinations are being appointed, the results of which will decide on the initiation of criminal proceedings," the press service added.
According to TASS, the deceased is a boy born in 2011, who lived in the Stavropol Territory.
In late December, in Primorye, a minibus knocked to death a seven-year-old child at a pedestrian crossing. As specified in the Ministry of Internal Affairs, a minibus hit a child when he crossed the road to a green traffic light. Then the minibus collided with two cars that stood in the oncoming lane, giving way to pedestrians. In addition, a nine-year-old girl who was inside the minibus suffered a concussion. In fact of the incident, a criminal case was instituted under part 3 of art. 264 of the Criminal Code (violation of traffic rules, resulting in the death of a person through negligence).
.