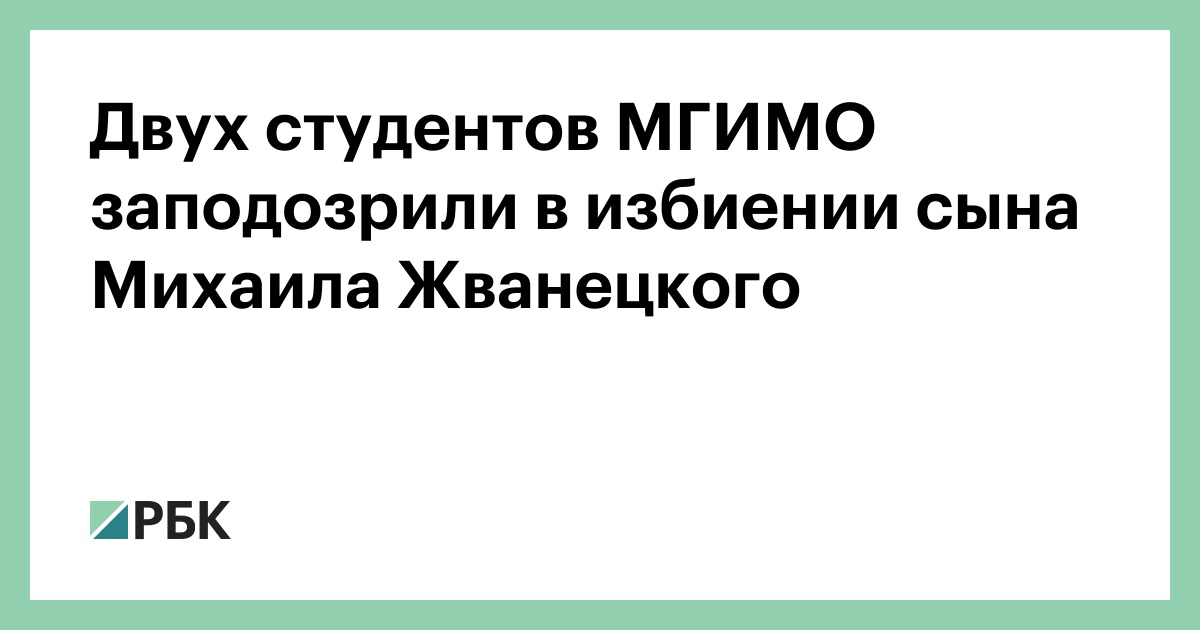 Two students at MGIMO were suspected of involvement in the beating of the son of satirist writer Mikhail Zhvanetsky, Dmitry, the university's press service told RIA Novosti.
As the press secretary of MGIMO, Victoria Kalashnikova, explained to the agency, they were summoned to the administration of the educational institution to give explanations.
The TASS agency, citing a law enforcement source, reports that two young people suspected of involvement in the attack on Dmitry Zhvanetsky were detained by police. "According to preliminary data, they are students of MGIMO, arrived in Russia from Kazakhstan," the source said.
The fact that unknown son attacked the son of a famous satirist was announced on January 8 by REN TV and the Mash Telegram channel. According to media reports, Dmitry was in a restaurant in Moscow on Minskaya Street, where he stood up for a girl with a friend. During the scuffle, he was injured, like his friend Philip Ginsburg.
In the press service of the Main Directorate of the Ministry of Internal Affairs for Moscow, RBC confirmed the detention of two young people suspected of causing bodily harm in a quarrel on Minsk Street on January 8. "A criminal case has been opened, an investigation is underway," the press service added.
.