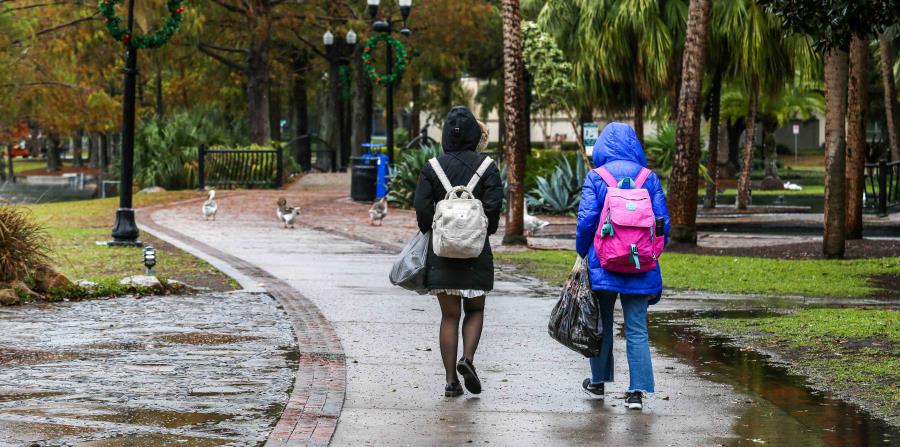 ORLANDO.– The Florida Meteorology Service issued a cold warning Tuesday after which several cities opened shelters for the homeless.
The alert will take effect tonight at 10:00 p.m. Eastern Time, and will run until tomorrow, Wednesday, when one of the coldest days of the season is expected with temperatures that could drop by some places in this state at 30 degrees or less. The problem is not only the low temperature, but the wind blowing at a rate of 15 to 20 miles per hour making the cold feel much more intense.
According to the forecasting agency, the most affected counties are Orange (where Orlando is), Volusia (northeast) and Seminole (north of Orlando).
It felt so cold today that some water theme parks closed their operations.
Although it seems unusual, the authorities also issued a warning to citizens to be alert to the possibility of iguanas falling dead from the cold of trees.
"Iguanas are cold-blooded animals. Their metabolism drops when there are low temperatures and that makes them immobile to the degree that they can fall from trees, although that does not imply that they are dead, "said Chris Mucheale, a meteorologist at the WSLS television station to the USA Today newspaper.
Something similar happened two years ago in Florida when unusually low temperatures like this were reported.
.