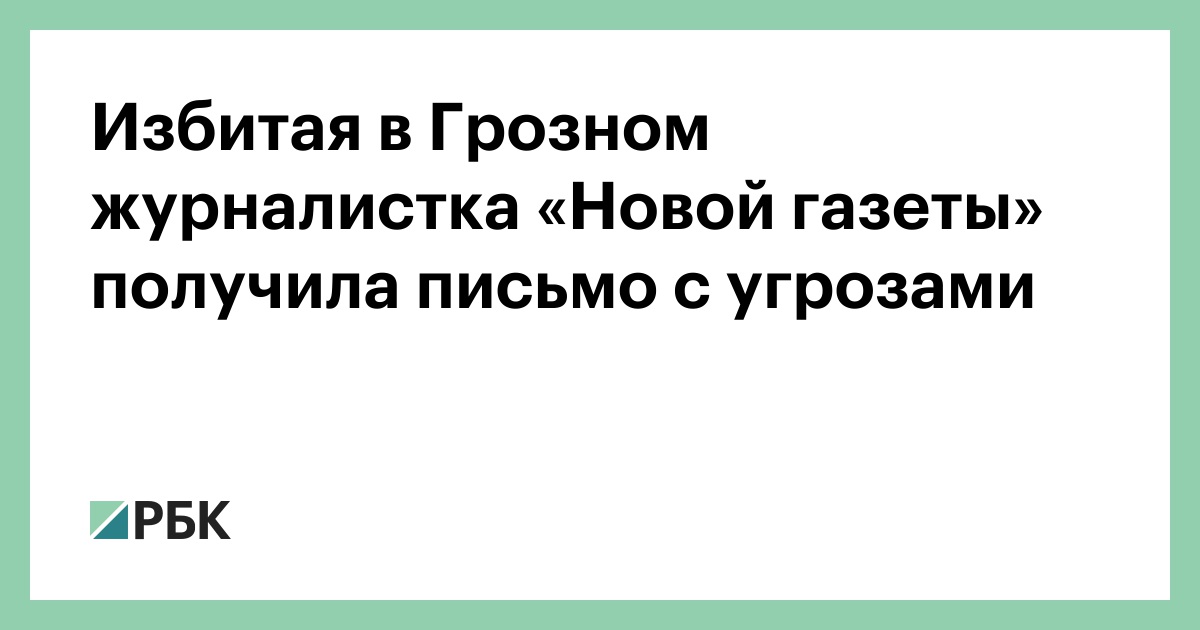 The editors of Novaya Gazeta received a threatening letter to columnist Elena Milashina, who had previously been attacked in Grozny. This is reported by the publication.
"Forget about Ramzan Akhmatovich and generally about Chechnya. Otherwise, you'll get a cover, "Novaya Gazeta quotes the received letter. The letter further contains death threats. It is noted that the mailing address from which the message was sent was registered in mail.ru under the name "Anna Ikonnikova." The editorial office clarifies that a user with the same name is the administrator of the Kadyrov Basement group on the VKontakte social network. In addition, on the page of this group on February 13, at 6:59, the exact same threat text was published against Milashina, which Novaya Gazeta received.
The second administrator of the group is a user under the name "Riana Ghost-Dnr." In December 2019, Oleg Orlov, a member of the board of the Memorial human rights center, reported that a user with that name left comments on VKontakte with threats addressed to Memorial employees.
Earlier, Milashina and human rights activist Marina Dubrovina were attacked in Grozny. As Novaya Gazeta clarified, several people attacked a journalist and a lawyer at the entrance to the hotel. Among them were men and women, while the blows were mainly delivered by women. In addition, the attackers filmed what was happening on camera. Grozny police began a check.
.