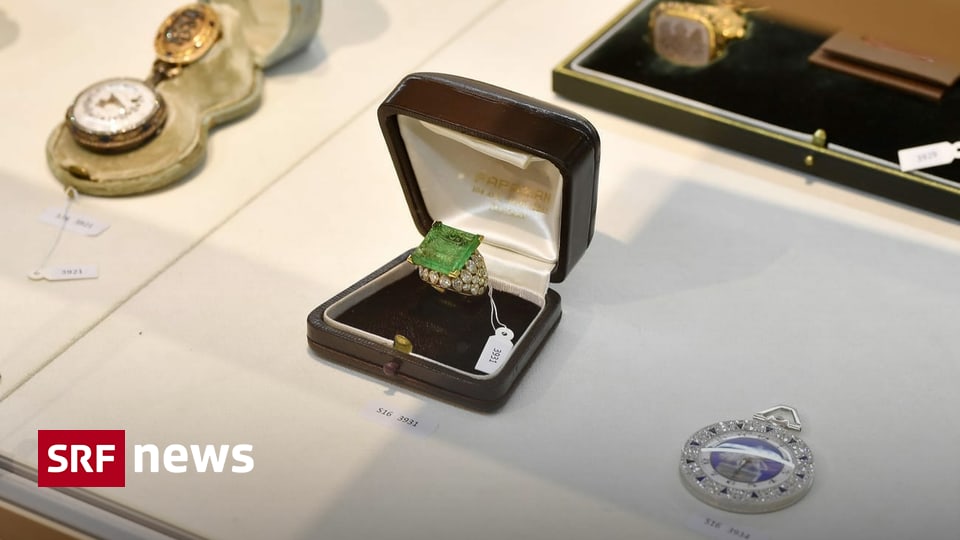 The Federal Administrative Court did not respond to a complaint from the Zurich hotelier Urs E. Schwarzenbach.
He had opposed 114 of his works of art being auctioned off.
The provisional ban on this auction is no longer valid.
The legal dispute could, however, be settled out of court.
The Federal Administrative Court rejected an application to restore the deadline in a judgment published on Friday. Schwarzenbach had claimed that the deadline had been missed due to a chain of unfortunate circumstances. At the time in question, he and his accountant were seriously ill, as can be seen from the judgment.
However, according to the case law, 100 percent incapacity to work is not enough for a deadline to be restored, the Federal Administrative Court explains. The hotelier was also represented by a lawyer at that time. It is the legal representative's duty to ensure that no deadlines are missed.
Collect millions with auction
In December, the auction was stopped at the last moment with the super-provisional order of the Federal Administrative Court. This stop will be void with the current decision. The works of art could still come under the hammer.
Specifically, the Federal Customs Administration plans to sell 114 works of art by Urs E. Schwarzenbach in order to collect an estimated CHF 2.5 million. Outstanding import taxes are to be paid with this. Schwarzenbach had for years undeclared images, sculptures and other works of art in Switzerland.
These objects of art should have been auctioned off
However, the decision made on Friday is not yet legally binding. Schwarzenbach could move the case to the federal court. Or else: the two parties agree out of court. Speaking to Radio SRF, Urs E. Schwarzenbach's spokesman says: "We are trying to solve the case in a different way," said Sacha Wigdorovits.
A spokesman for the Federal Customs Administration confirmed to the "Regionaljournal Zürich Schaffhausen": "In January, at the request of Mr. Schwarzenbach, a conversation was held. In doing so, Mr. Schwarzenbach made us a proposal on how he would like to settle the outstanding claims. » The spokesman did not want to reveal exactly what this proposal looked like and how the customs administration reacted to it.