Moon Se-yoon was stuck with comedian Kim Doo-young's news instinct.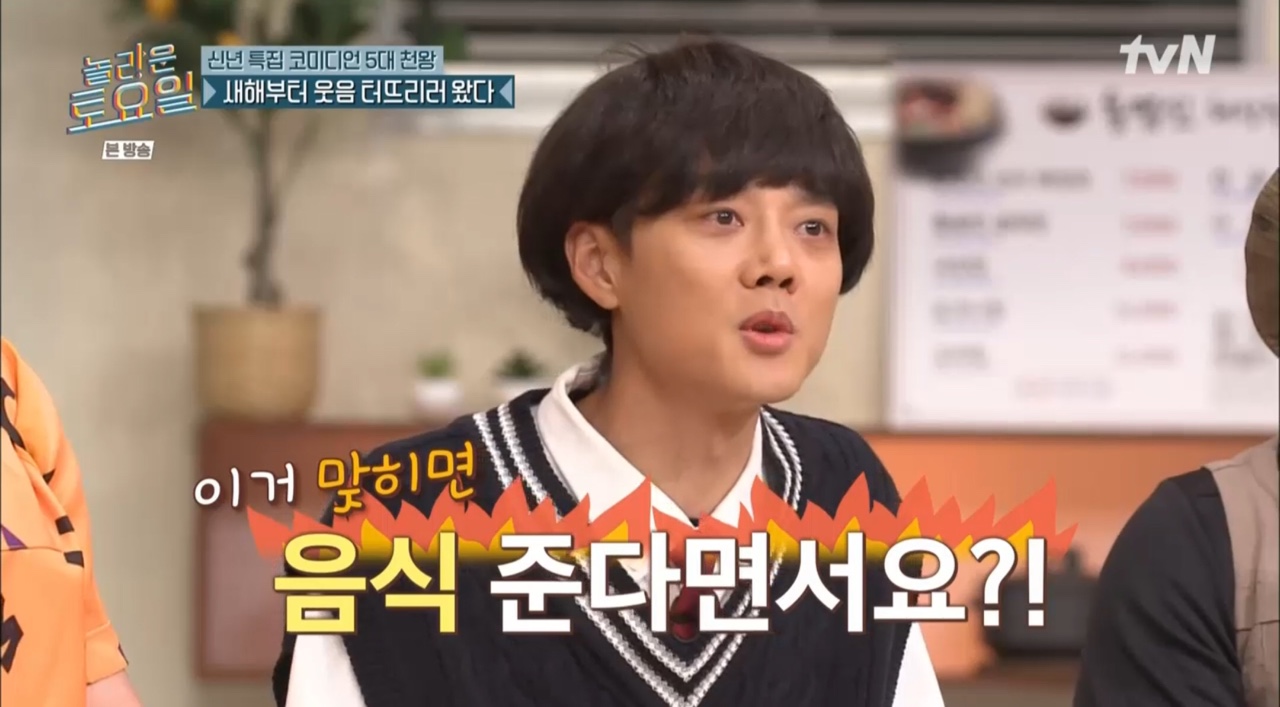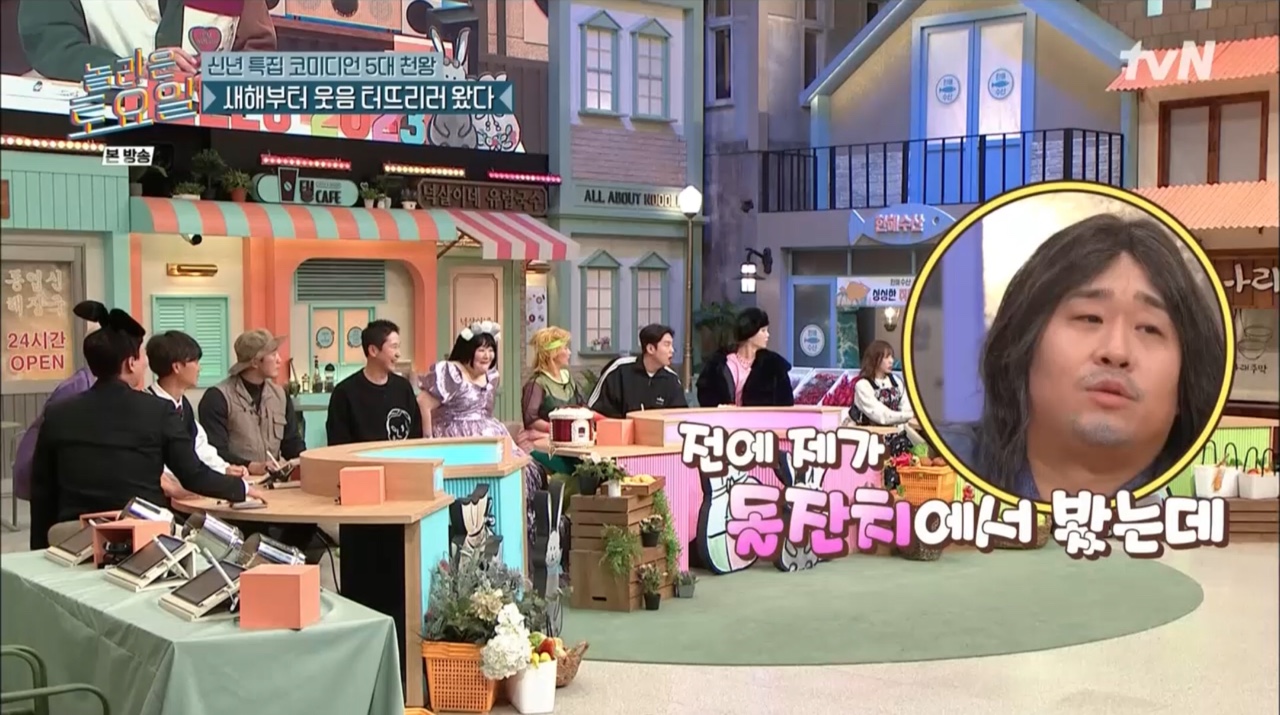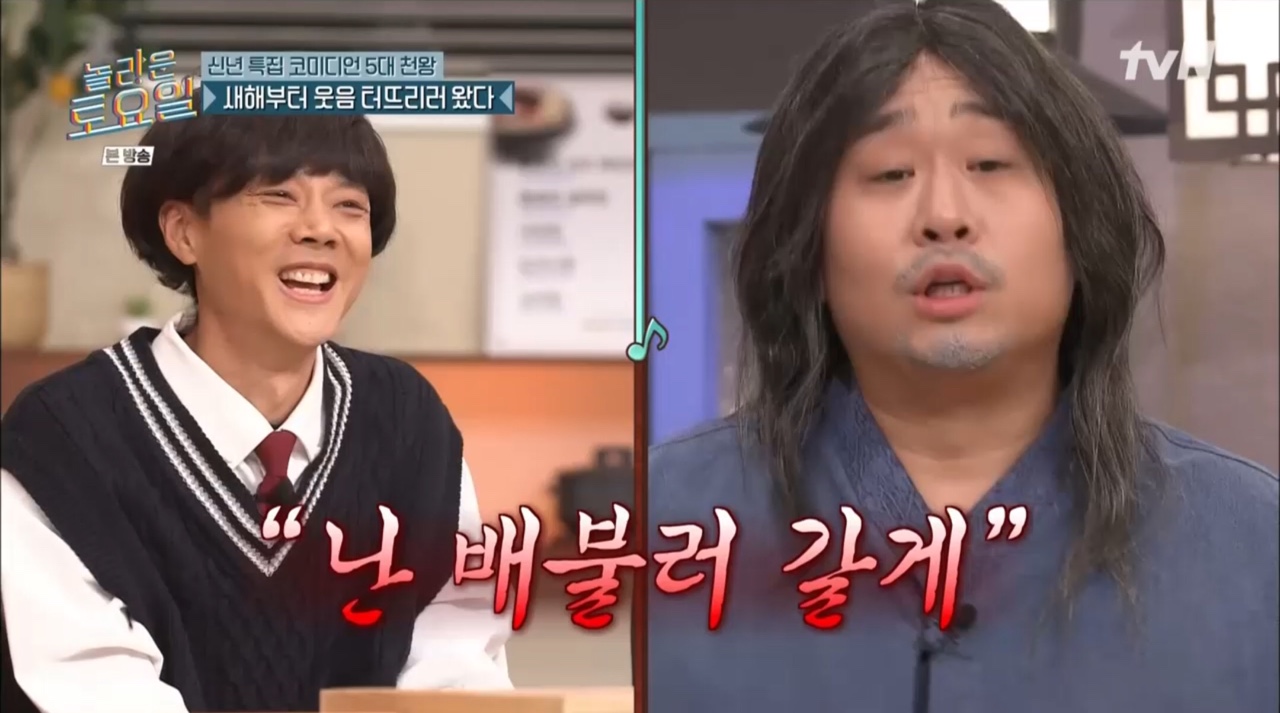 On tvN's 'Surprising Saturday', which aired on the 7th, comedians Lee Sang-jun, Kim Doo-young, Kim Hae-joon, Lee Guk-joo, and Lee Eun-ji were guests while New Year's comedians get attention .
On this day, each of MC Boom's guests introduced themselves by asking about their current situation. When I told Lee Sang-jun, "Lee Sang-jun said he had concerns and questions before appearing in the New Year special," Lee Sang-jun said, "I actually thought that Lee Guk-joo and the two of us appeared, so I thought, 'Ah, now you're trying to hug me in Nolto.' During the interview, I found out that there are 5 guests. There are many people who have many sub-characters and individual skills, so I'm worried if I can show the amount."
Following that, Boom drew attention by saying to Kim Doo-young, "Kim Doo-young's poetry burns with passion and desire to compete, but in the end it is said that he lost his will."
Kim Doo-young said, "I like solving quizzes and problems, so I tried my best, but if I do it right, I'll give you food. I'm a sophomore, so I'm not really ( lust)." Then, Mun Se-yoon said, "I saw something at a first birthday party before. After eating two cups with Sujeong, he said, 'I'm full, so I'll go.' I thought I had a meal."
iMBC Cha Hye-rin | Photo courtesy = tvN
※ This content is protected by copyright law, so unauthorized reproduction, reproduction, distribution, etc. is prohibited.