North Korea tests the Hwasong-17. random news
North Korea's Hwasong-17 ICBM test launch site was estimated to be 4 km away from where it was launched in March. Analysis that the operating radius of the Hwasong-17 has been slightly wider.
Voice of America (VOA) reported on the 23rd that the place where North Korea launched an intercontinental ballistic missile (ICBM) on the 18th is estimated to be the midpoint between the civilian runway and the military runway at Sunan Airport in Pyongyang.
As a result of analyzing satellite images, it was presented based on the traces that appear to have been burned by the flames emitted during an ICBM launch. It is 4 km away from the area where it was launched last March.
Chairman Kim Jong-un was observed to have observed from a hill about 1 km west of this point.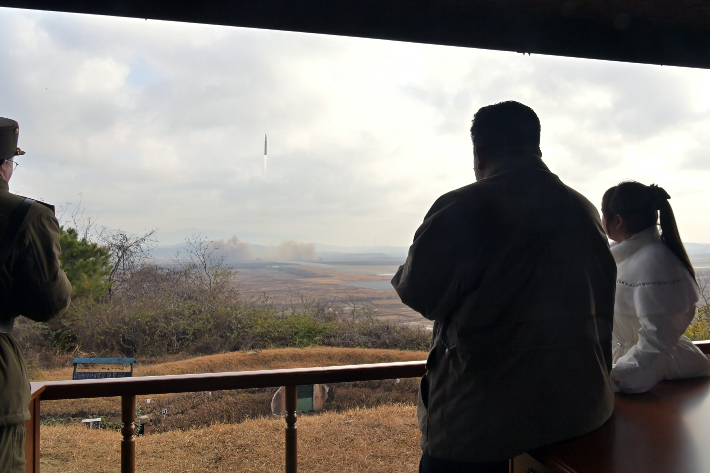 North Korean leader Kim Jong-un observes the Hwasong-17 test launch. random news
On the 3rd and 18th, North Korea is believed to have fired an ICBM after setting up a mobile launch vehicle in the middle of the civilian and military runways at Sunan Airport.
The Hwasong-17 type uses a bundle of four liquid fuel engines as its propulsion. Liquid fuel is relatively less stable than solid fuel and requires complex devices such as valves and pumps, so it is not easy to move far to launch it.
Nevertheless, it is analyzed that the fact that North Korea fired the missile after moving 4 km from the launch site in March reflects confidence in the stability of the weapon system and mobile launch vehicle (TEL).