Israeli government organizes filming event to inform climate crisis
[아시아경제 나예은 기자] Models with their whole bodies painted in white have been photographed nude in a wasteland near the Dead Sea in southern Israel.
According to foreign media such as AFP on the 17th (local time), the Israeli Ministry of Tourism took a picture to show the world the appearance of the Dead Sea in Malaga. US photographer Spencer Tunic, who carried out the project, visited this place 10 years ago and photographed about 1,000 models, and then visited the project every five years.
On that day, about 200 male and female models took nude photos with their bodies painted with white paint. Following Tunic's instructions, the models stood and posed with their backs bent, their feet together, and their hands hanging helplessly.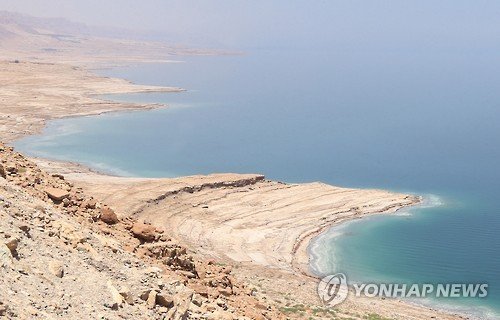 In the Dead Sea, Israel and Jordan use most of the upstream for agriculture and drinking water, and as evaporation accelerates due to mineral extraction and climate change, sea level is decreasing by 1m per year. When Tunic visited the Dead Sea for the first time 10 years ago, the water level was calm, but when he returned five years later, the bottom was exposed and a huge sinkhole was created.
Inspired by the Old Testament story of Lot's wife turned into a pillar of salt, Tunic said he decided to paint the models white. "The human body represents beauty, life and love," he added.
The Israeli Ministry of Tourism explained that it had covered Tunic's airfare, filming costs, staff and other expenses for the project.
Meanwhile, some Israeli conservatives have expressed their dissatisfaction with this and demanded that the sponsorship be withdrawn.
Reporter Na Ye-eun [email protected]
.