[OSEN=고용준 기자] Netmarble's representative work'Seven Knights', which has recorded 60 million cumulative downloads globally since its launch in 2014, is revived as a mobile MMORPG and console game. The two titles,'Seven Knights -Time Wanderer-' and'Seven Knights 2', which are expected to be released in the second half of this year are the main characters.
First, Netmarble's first console game'Seven Knights -Time Wanderer-' using the'Seven Knights' IP will be officially released globally on November 5th. This game is an extravagant spin-off that shares the worldview with the mobile'Seven Knights'. Real-time turn-based battles that target the game, colorful skill animations, and various'Seven Knights' heroes joining the adventure provide fun to collect It is a feature. It is also noteworthy that it is a single-player RPG with the fun of deck construction that has a storyline and an ending, and uses a variety of heroes according to strategy.
Among the Nintendo Switch titles, Korean games are very rare, so Netmarble's console challenge is attracting great attention from the industry. Among them,'Seven Knights' has the experience of recording the 3rd highest app store sales and 10 million downloads in the Japanese market, known as a wasteland for Korean games, and 10 million downloads and top 10 sales in 19 countries in the global market excluding Japan. Since it is a title that has shown potential, such as, it is predicted that the possibility of success on a new platform is also high.
Pre-sale of'Seven Knights -Time Wanderer-' starts on October 29th, and the game can be played by purchasing download-only software from the Nintendo eShop from November 5th.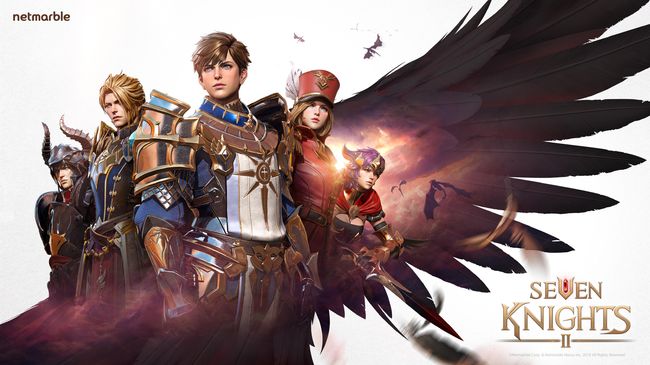 'Seven Knights 2′, a collectible mobile MMORPG that implements'Seven Knights' IP with Unreal 4 engine, also started pre-registration on October 7th, ahead of its release in the fourth quarter. 'Seven Knights 2'is characterized by providing differentiated gameplay that unfolds various hero collections and group battles based on the worldview 30 years after the previous work.
Netmarble first unveiled the game's main game performance, development story, and play video at an online showcase held on the pre-registration opening day of'Seven Knights 2′. The plan is to target the global market in the second half of the year with a cinematic directing beyond the limits of mobile, an exciting story as if watching a movie, and an 8-headed character embodied in excellent graphics.
Interest is focused on the future moves to see if the two games that pursue new fun while containing the authenticity and sensibility of'Seven Knights' intact can become Netmarble's flagship titles in the second half of this year.
In addition to the new Seven Knights IP, Netmarble is also preparing'Marvel Realm of Champions', the second Marvel IP work of the North American subsidiary Kabam in the fourth quarter of this year. Based on the Marvel worldview, this game introduces the concept of a family called'House', and the core of this game is that users form a team and engage in real-time 3v3 battles. Global pre-registration for this game started on October 23rd (Korean time), and all participants are given various rewards such as equipment items, gold, and units.
In addition,'A3: Still Alive', which has consistently topped the Google Play sales ranking since its launch in Korea in March, will also be released on November 10 in the global market.
Netmarble is developing a'Second Country' that reinterprets the famous game IP'Ninokuni' on mobile as a lineup next year, and Netmarble Monster's MMORPG'Marvel Future Revolution', which developed Marvel Future Fight, is also in preparation. In addition, the large MMORPG'Blade & Soul Revolution', which entered the Asian market in May, is also set to enter the Western market. / [email protected]
.