Fruit betel nut, known to cause oral cancer. (Twitter)
As sales of betel nuts, a fruit known to cause oral cancer in China, increased, local governments began to ban sales one after another.
According to the People's Daily, the official newspaper of the Communist Party, on the 22nd, the market supervision and administration centers of Yiwu, Zhejiang Province and Nanchang City, Jiangxi Province, announced restrictions on the sale of betel nuts on the 20th and ordered the products that have displayed on the shelves for unloading.
Since Junyi City in Guizhou province imposed a ban on the sale of betel nuts in May, more than 10 establishments have implemented regulations so far, and these measures are expected to gradually increase across China.
In some Asian countries, including China, betel nut has been used as a medicine to treat gastrointestinal diseases, poor circulation, and parasites.
China excluded betel nut from food items in 2020, but in rural areas, there are still many people who chew betel nut, so the authorities are having a hard time. In September last year, the promotion or sale of betel nut as food via broadcasting or the Internet was banned.
On the other hand, on the 10th, the news of the death of the Chinese singer Bo Song, who was suffering from oral cancer from eating betel nuts, came as a shock. Bosong said he has been eating betel nut for six years, and told people, "I want to let people know how scary betel nut is through my experience."
The World Health Organization (WHO) International Agency for Research on Cancer previously designated betel nut as a first-class carcinogen in 2003, and in 2017, China also designated arecholine contained in betel nut as a cancer-causing substance the mouth.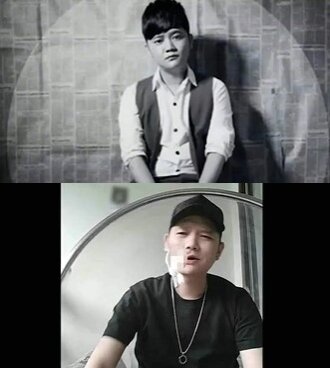 Singer Bo Song, who died of mouth cancer from eating betel nuts. (Twitter)
syk13@newyddion1.kr