First film in 17 years since the assistant director of 'King and the Clown'… "Visual and audio film"
"The film 'The Owl' is fun to watch with both eyes and ears open, and you can follow it fully.
"
'The Owl', which will be released on the 23rd of this month, is director Ahn Tae-jin's first work in front of the audience as a director in 17 years since the assistant director of 'The King and the Clown' in 2005.
When we met on the 15th at a cafe in Samcheong-dong, Jongno-gu, Seoul, when asked how he felt about the release of his first film, director Ahn said, "I'm dumbfounded."
Director Ahn said, "Over the past four years, I've been writing the screenplay, casting, filming, editing and preparing for release.
I ran as if I was on a train."
However, he said the last 17 years until his official debut were the same every day.
Time to write a script, prepare for casting, and if things don't go well, I'll fall over and prepare for another film. "I didn't even know it would be like this.
Shall I say confused?
"
As for 'The Owl', which was released after long efforts and persistence, he presented it as "a very visual film, but also a very auditory one."
'The Owl' tells the story of Kyung-soo (Ryu Jun-yeol), an acupuncturist with blindness that can only be seen faintly at night, goes to the palace hospital and witnesses the death of Crown Prince Sohyeon.
As the blind guide the story, the sound and color are different from the current films.
In a bright scene, instead of closing the scene as the main character cannot see, the sound gradually rises and the sound gradually becomes clearer.
Conversely, when the screen goes dark at night, Kyungsoo's eyes open, and the film emphasizes visual effects instead of sound.
He emphasized, "It's a work where a blind person is the main character, and if you want to enjoy it fully, you can have a good experience watching it in a theater."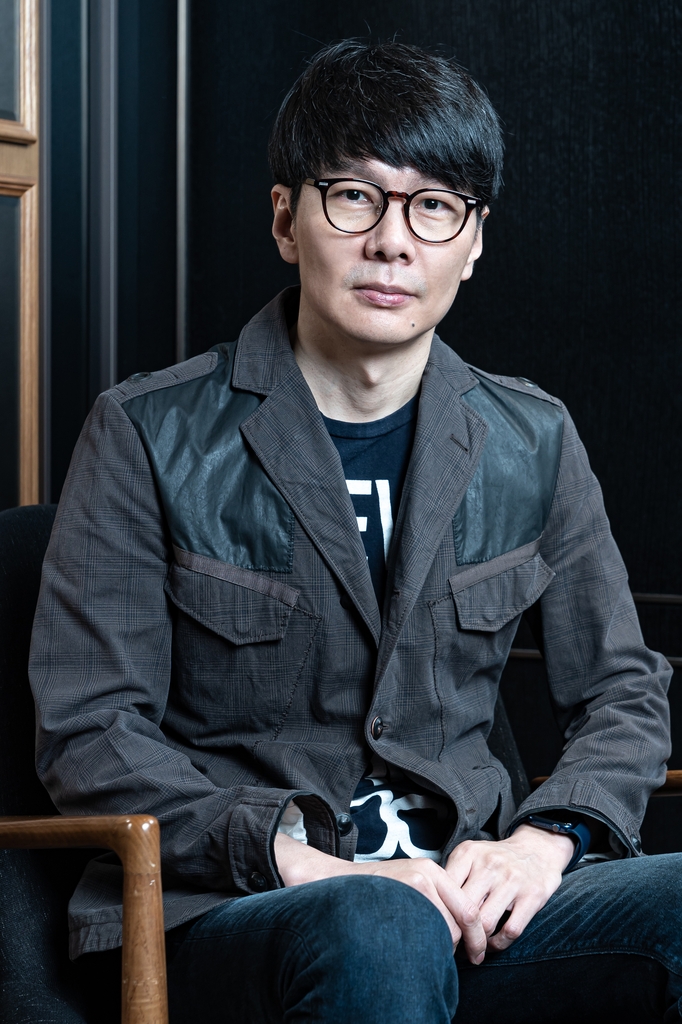 Yoo Hae-jin plays the role of In-jo in the drama.
Being an actor who gave big laughs in comedy, I was interested in how he would play the role of a king with a sense of weight.
Director Ahn recalled, "This is my third time with actor Yoo Hae-jin."
As for Ryu Jun-yeol, who played Kyung-soo's blind acupuncturist, Ryu praised Jun-yeol as "an actor who knows how to lead the whole movie."
With a constant interest in thrillers, he introduced that he is preparing a science fiction thriller in the near future as his next work.
"After writing something (screenplays), about 8 out of 10 are mysteries or thrillers.
I watch a lot of Hitchcock's works when movies are blocked.
I like the story of the main character falling into a trap.
"
/happy news