Two weeks have passed since the start of the World Cup in Qatar.
In the match between Japan and Croatia on the 5th (Monday), after a deadly one-on-one match, Japan unfortunately lost in a penalty kick.
However, the Japanese team, who won first place in the group stage and played almost evenly with Croatia, who came second in the previous tournament, have been receiving praise from the French media one after another.
Since there were many Japanese connoisseurs in the first place, the attention of Japan Eleven in France was very high.
For this reason, many French people wanted Japan to play an active role, with messages such as "Go for it, Japan!" and "I want to see Japan win."
On the 6th, the day after the match against Croatia, the French media France24 distributed an article entitled "Symbol of Asian football, the Japanese national team", praising Japan's great performance.
Also, a report said, "The most important thing in football today is courage and a spirit of not giving up, and in that sense they deserved to be number one in the group league .
On the other hand, the rapid rise of the French national team cannot be stopped.
France has had ace striker Kylian Mbappé since the 2018 World Cup, and he is also known as "the strongest striker in the world" due to his physical ability and competitive strength.
Mbappe tops the charts with his fifth goal in this tournament, and a total of nine goals at the World Cup.
This surpasses the previous record of seven World Cup goals by the age of 24, for former Brazil international Pele, who was dubbed the king of football.
France continues to win the tournament easily following the previous tournament.
So what do the world's best athletes eat during the tournament?
I would like to present based on the content of the video interview that was broadcast in France the other day.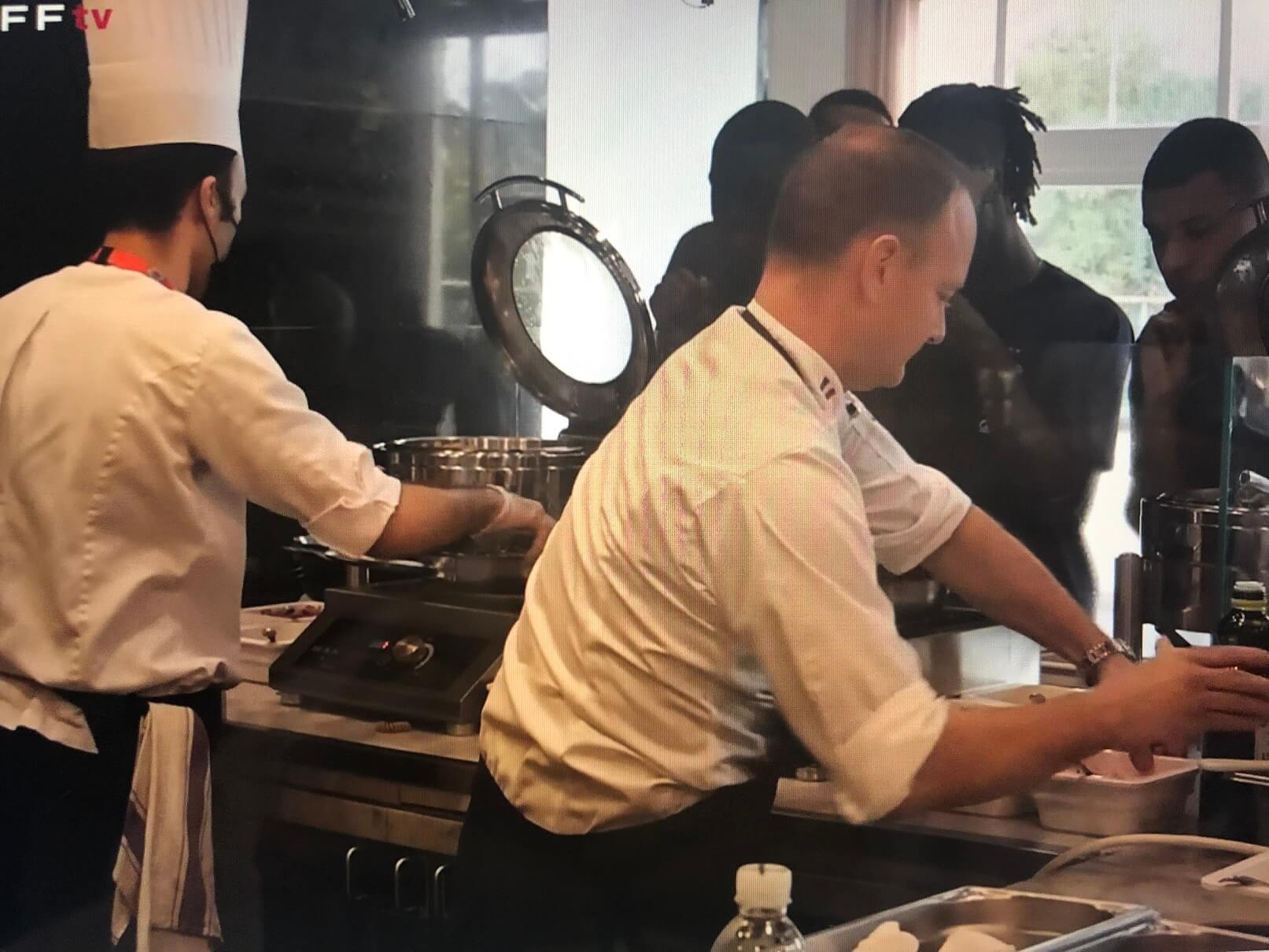 * Exclusive chef Xavier Rousseau (pictured front right) with Mbappe looking on (pictured back right)
Xavier Rousseau, a French chef, is the unique chef.
He also led France to victory in the 2018 World Cup, and will be the exclusive chef for the second tournament in a row with nutritionist Franck Le Galle.
The meal form is "buffet style" in a corner of the hotel where the players are staying.
Meat, fish, salad, boiled eggs, prosciutto, pasta, and fried green and yellow vegetables (broccoli, artichoke, corn, etc.) are arranged evenly, and the athletes divide their meals into their own plates carefully so that their nutrition is balanced. .
However, the main menus, pasta, and dessert change daily, and one day it's 'lamb confit', and another day it's 'chicken with cream sauce'.
And for dessert, 'Today's Tart' and 'Fruit Buffet', showed the French side.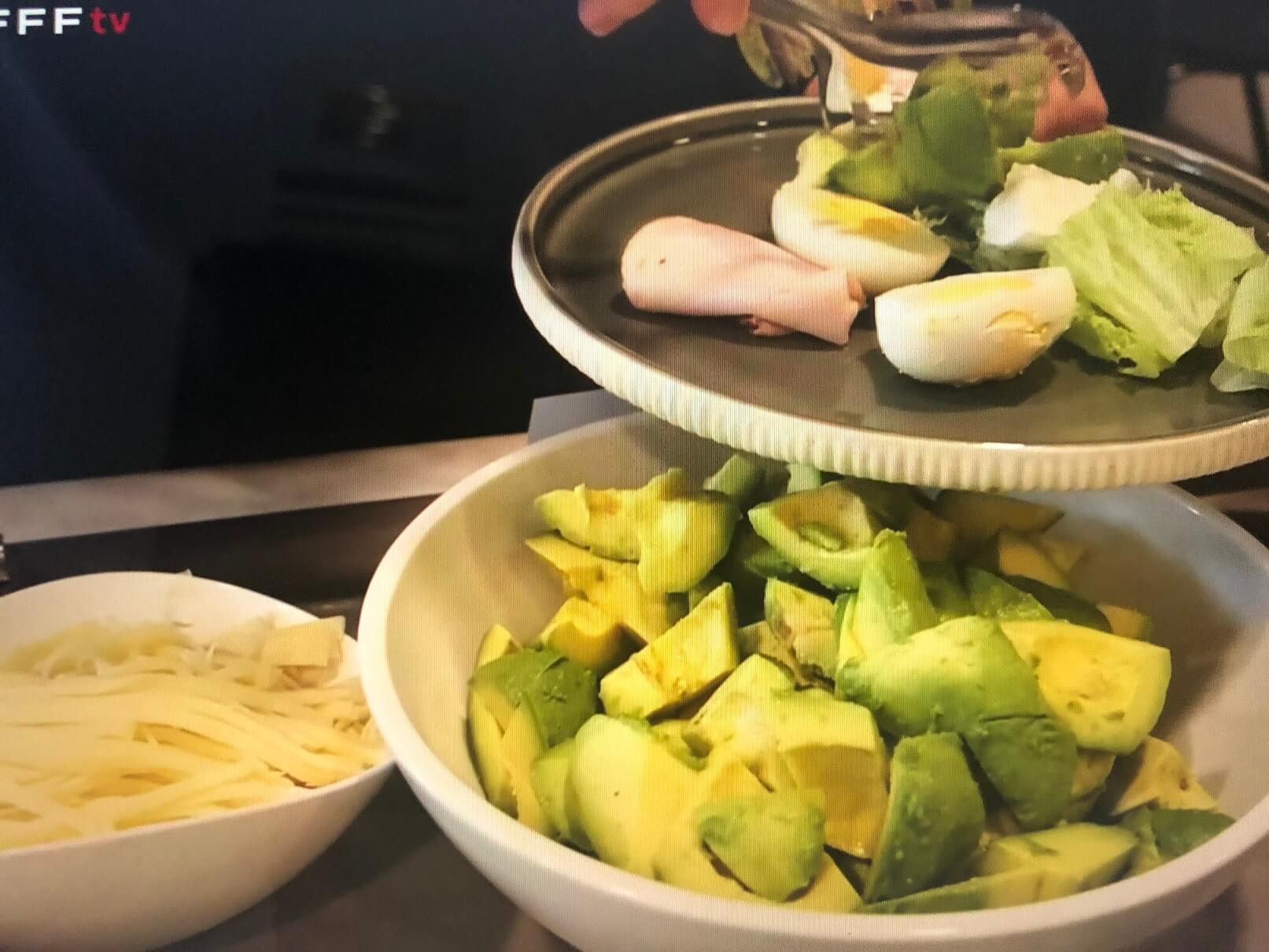 I thought the players would want French food, but surprisingly, the most popular dish was the chef's Italian special.
In particular, "polenta" and "pasta with tomato sauce" are very popular among players. In addition, only the pasta is freshly prepared in front of the players, not in advance. (Short pasta is more popular than spaghetti)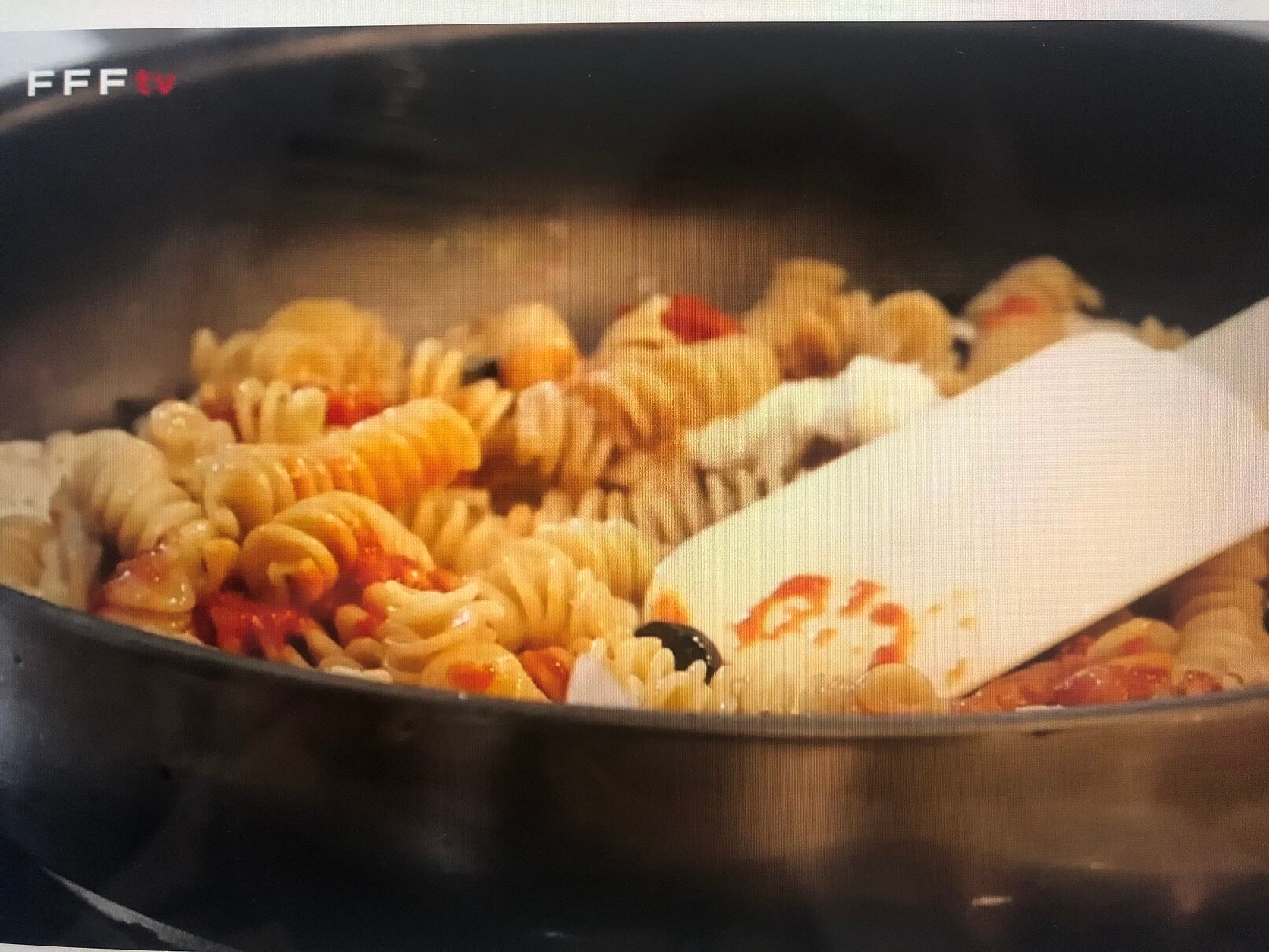 Mbappe, now 23 and an ace striker, says he always orders the chef's special pasta every day.
And in large portions.
However, it was impressive that she beautifully said in the interview, "I don't recommend everyone to eat pasta every day because it's high in calories!"
The French team will clash with England on the 10th (Saturday) for the last four.
Both sides are said to be favorites to win the title, and most of the players are active in the big clubs in Europe.
On the other hand, Argentina and Brazil are also advancing, and in the remaining 10 days, we will be able to see the best level of football today.
Following the victory in 2018, "pasta" was very popular in France as a meal that builds strong bodies for such players! (Major)
<!–
posted by Design Stories
–>