(Daegu Gyeongbuk Daily News = Reporter Yang Seung-mi) = Two miners, who were isolated in an accident in a zinc mine in Bonghwa-gun, survived safely on the night of the 4th.
According to Bonghwa-gun, rescue authorities rescued two miners who were isolated from a burial accident in a zinc mine shaft located in Galsan-ri, Sasan-myeon, Bonghwa-gun, at around 11:02 pm on the 4th. It has been more than 221 hours since they were isolated in the fall which happened around 6 o'clock in the evening on the 26th of last month.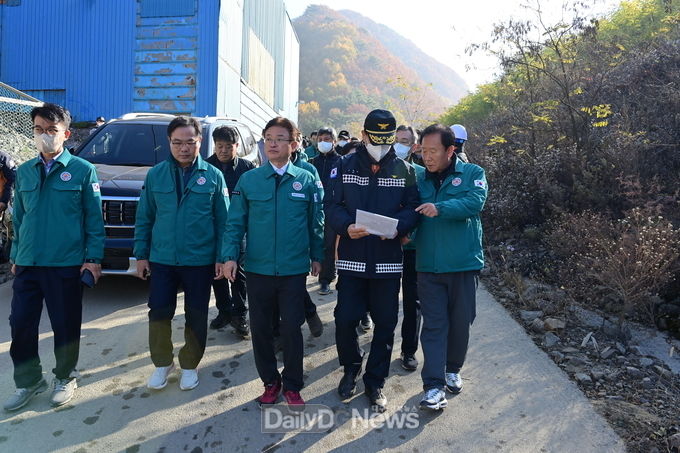 "Thank you for coming back to my family after overcoming a long time of ten days in a cold and dark underground tunnel," said Governor Park.
He added, "Thanks to the efforts of relevant ministries such as Bonghwa-gun, Gyeongsangbuk-do, the Ministry of Trade, Industry and Energy, and the Fire Service, good results were achieved." I am extremely grateful to the soldiers. "