Deputy District Attorney Sonthi force, police raid the monk's cubicle. Relatives inform teenagers in and out of the wrong notice Found a methamphetamine tucked into an electrical outlet. Young monk admits to being addicted to methamphetamine before becoming ordained Found arrested and sent to jail
Follow the news, press follow, live news
On November 21, 2021, Mr. Chakkrit Ruamkul, Deputy District Security Officer, Nang Rong District, Buriram Province, together with Mr. Thanathonphon Khophan, Permanent Secretary of the District, Pol. Nong Sai District Joined forces to search Phra An's dormitory, age 22, within the temple area, Nong Sai Subdistrict, Nang Rong District, after villagers complained that a group of teenagers came to mix with drugs.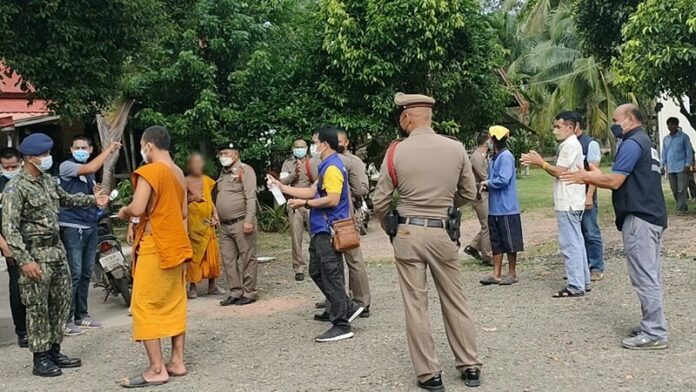 by the officer notifying the abbot Before entering Phra An's cubicle, they found drug paraphernalia and five and a half pills of methamphetamine hidden in an electrical socket. When the urine was examined, it was found that there was a drug substance in the body. Investigation admits confessing to amphetamine addiction I bought it with me since before I was ordained 2 months ago by tucking it in an electrical socket. The officers then took him away and put him in custody for questioning.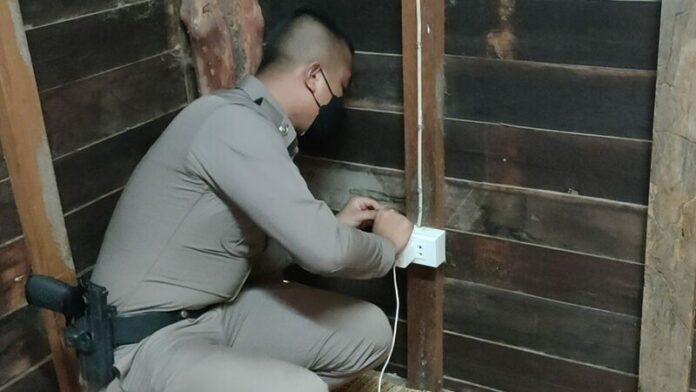 As the abbot of the temple stated that in the past, I had noticed the abnormality of this image for a while. because there are teenagers in and out often was afraid that there would be an unlawful conspiracy therefore notified the measurement committee. Before the temple committee informed the police and the administrative department to check until they found the real hidden drug methamphetamine.