Recently, the actress' agency has come out to clarify the hot issue. and warned netizens to stop posting obscenities and spreading false statements. the message in the letter indicates that
"Explanation on the "Perth Weerinsara" case
According to AEG Presents Asia, concert organizer JACKSON WANG MAGIC MAN WORLD TOUR 2022 explained the case of Perth Werinsara Tangkitsuvanich. Selected as a Lucky Fan at the JACKSON WANG MAGIC MAN WORLD TOUR 2022 concert on Saturday, November 26th.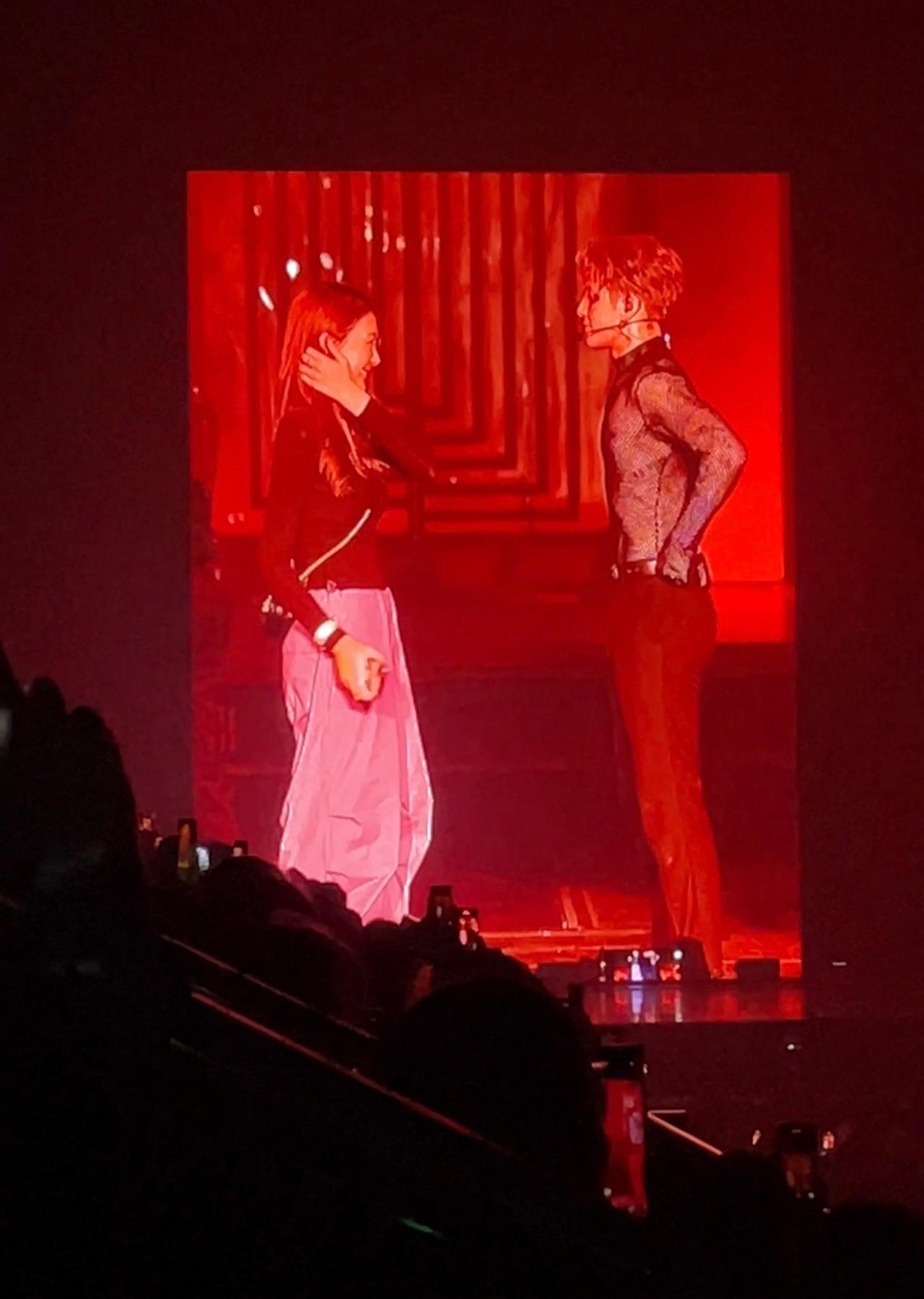 Channel One 31 as an agency Perth Weerinsara Tangkitsuvanich I would like to learn more about the events at the concert. which have news flows that do not really cause misunderstandings cause damage and affect Perth Werinsara very much
Perth Werinsara has purchased concert tickets for JACKSON WANG MAGIC MAN WORLD TOUR 2022 as a fan who loves JACKSON WANG at a price of 18,000 baht (Magic VIP PACKAGE 1), who will receive special privileges, namely 1 ticket entry tickets to Zone Standing A concert, entry to the Sound Check Party, exclusive photo opportunity with JACKSON WANG.
Perth has fulfilled the conditions for a Magic VIP PACK 1 ticket. She is eligible to be selected as a Lucky Supporter and asked for a contact line for her to contact. Which Perth does not know the method of selecting the team
until it's time to see the show So, there is a team to contact according to the news. PerthIt was confirmed that Perth and the concert crew had never known each other before. And Perth has no special privileges. To be selected as a Lucky Supporter of the said concert
Channel One 31 would like to warn you to stop posting with vulgar messages. Including forwarding untrue messages that damage the performer's reputation, Channel One 31 will take legal action to the end against such offenders to further protect the rights and reputation of performers Please notify in accordance with that, Channel One 31, 1 December 2022.