The non-face-to-face sales activities of pharmaceutical companies have been exposed due to the corona pandemic, but as they turn to endemic, the preference for face-to-face sales is gradually increasing.
According to IQVIA's announcement on the 23rd, face-to-face sales marketing decreased by 10-40% compared to the past on a global level during the corona pandemic, and all interaction times also decreased by 17% from the average before the pandemic.
In digital marketing, spending on live meetings (remote meetings) continued to increase, and pharmaceutical companies showed a pattern of maintaining promotional costs using websites.
In the case of Korea, offline sales marketing shifted from hospitals and clinics to online, and some webinars were seen to resemble academic conferences or face-to-face events.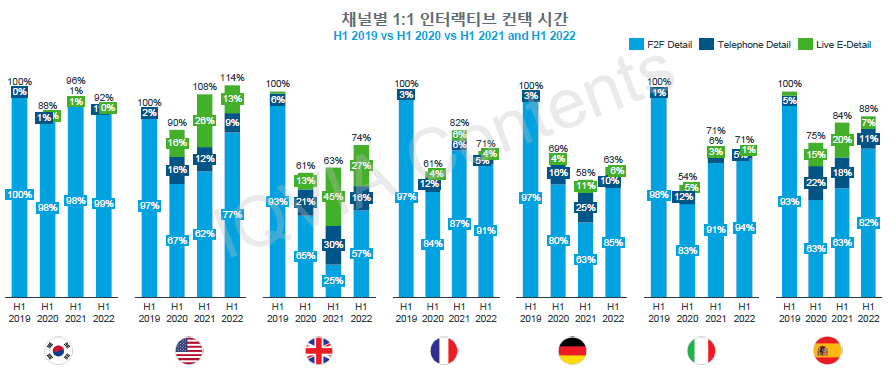 In particular, the proportion of expenditure on traditional business methods continued to fall from 96.6% in 2019 to ▲95.6% in 2020 ▲93.9% in 2021, but rebounded to 94% in 2022.
In addition, overall operating spend, including digital sales methods, is showing signs of recovery.
If the digital sales approach is shared, spending on details and remote posting in the past has been reduced, and investment in remote meetings has increased from 42.9% in 2020 to 54% in 2022, from to compare with other areas.
As a result, attention was drawn to the fact that similar platforms for non-face-to-face sales were overcrowded, and the fatigue of medical staff increased.
As the most widely used non-face-to-face sales method is mail, digital systems and web symposiums, there have been limitations such as increased cases of rejection or non-verification of related content.
For this reason, there was also a voice in the field that there was no choice but to implement face-to-face sales by taking so-called face-to-face, apart from a positive non-face-to-face function. selling face.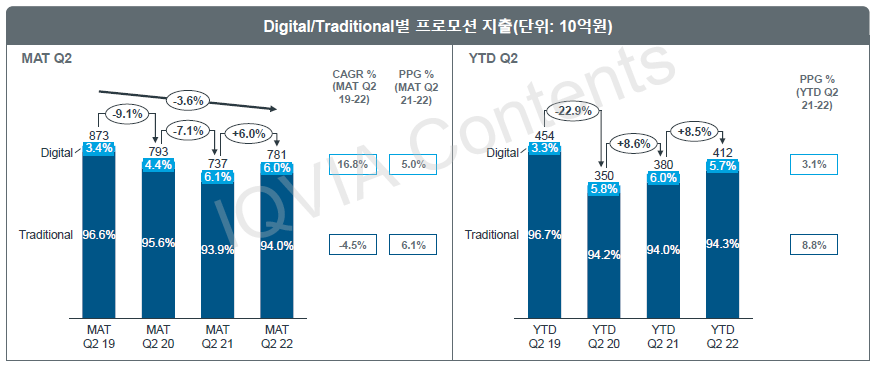 However, apart from their preference for face-to-face sales, medical staff positively evaluated the fact that they had various sales options through digital sales methods.
In fact, 52% of the total medical staff rated the online conference positively, and 48% said they preferred to visit a vendor, assuming there is no limit to face-to-face meetings.
IQVIA said, "The majority of medical staff still prefer face-to-face sales, but 43% rated virtualizing the relationship positively." he explained.
IQVIA then added, "This means we must promote customer interaction and response in a flexible and timely hybrid way based on evidence for detailed needs."