Film class studio visits and briefing meetings
On the 4th, German President Frank-Walter Steinmeier, who was visiting Korea, visited the Korea National Arts University (Han Ye-jong), the birthplace of Korean film talent, and observed the film education site firsthand.
President Steinmeier visited the Han Ye-jong Sarcophagus Campground in Dongdaemun-gu, Seoul with German film officials on the afternoon of the same day.
In welcoming Daejin Han, the president of the film 'Along with the Gods' and Professor Yonghwa Kim, the film's director, Dae-jin Han, visited the film department's studio in the building and watched the shooting class take place inside in.
While watching the lecture on how the characters in the film change depending on the lighting angle, he asked various questions about the features of Han Ye-jong's curriculum.
In addition to the Han Ye-jong, which can be seen as a national film school, there are private schools, whether they compete with each other, and whether the Han Ye-jong trains actors in addition to the staff, etc., showing a deep interest in Korean film education.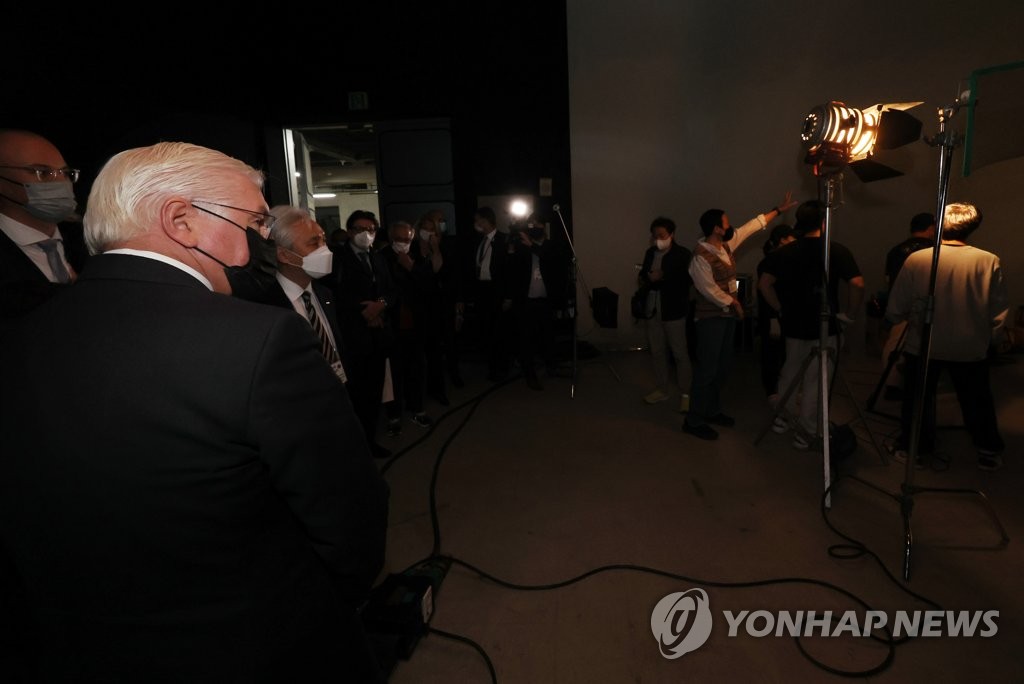 After seeing clips of Korean films that received favorable reviews at foreign film festivals such as 'The Coachman' (1961), 'Hummingbird' (2019), and 'The Novelist's Movie' (2022), he moved to the studio next door and attended script writing theory class to watch Korean films The meeting took place for about 20 minutes while standing with the officers.
President Steinmeier mainly asked questions and exchanged views on the development of the Korean film industry.
During the short meeting, President Steinmeier's wife, Elke Buddenbender, joined late and added her views on the Korean film industry.
When President Steinmeier asked director Kim Yong-hwa what three things are needed to be successful as a director, Kim said, "The German influence is important." 'Camera' and 'Lighting' and 'Lens' Carl Zeiss, a German optical company, create a friendly atmosphere.
President Steinmeier and his wife even took a commemorative photo with students in the studio.
The visit was made by President Steinmeier, who has recently paid attention to the progress of Korean films in international film festivals such as the Berlin Film Festival, and expressed his wish to meet directly with the Korean film industry and film education officials, Han Ye- said jong.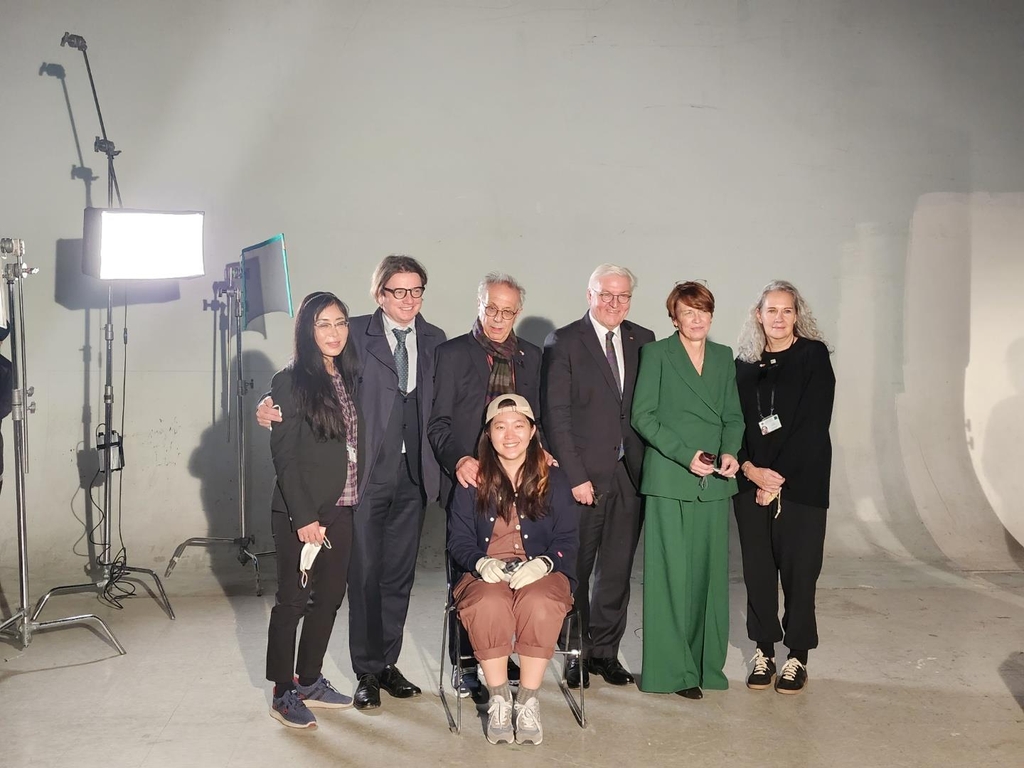 /happy news