Dong-Kwan Kim, President of Hanwha Solutions © News 1
Hanwha Solutions President Kim Dong-gwan, the eldest son of Chairman Seung-yeon Kim, leads Hanwha Group's Space Hub, an organization dedicated to space business. President Kim will oversee and manage the core technical capabilities of the space business field scattered within the Hanwha Group.
Hanwha Aerospace announced on the 7th that it has established a'Space Hub' to direct the overall space industry, and that President Kim Dong-gwan has been appointed as the team leader. Previously, President Kim was recommended as a registered executive of Hanwha Aerospace on the 26th of last month.
Hanwha Aerospace engineers who participated in the development of the Nuri, a Korean launcher, took the center of the hub, and Hanwha Systems' communication and imaging equipment specialists, Hanwha's weapons system specialists, and Setrec-I recently decided to work with Hanwha. It is expected that the side will also participate in the future.
President Kim said, "I saw that in order to compete with world-class companies, we need expertise and full support," and said, "I will find a shortcut to space with engineers."
Hanwha plans to monitor trends in overseas private space projects and set research directions and business models through the Space Hub. Hanwha said, "Hub is not an organization at the top of each company, but a comprehensive situation room in the space sector full of realism."
The Space Hub will focus on research and investment by dividing into the fields of manufacturing such as launch vehicles and satellites and services such as communication, earth observation, and energy. It is also planning to actively recruit talented people in the field.
It is also researching ways to link the solar technology of Hanwha Solutions, which is the number one solar module market in the United States, and the technology of Shimaron, an American hydrogen and space tank company acquired by Hanwha Solutions, with the space business.
President Kim Dong-gwan said, "What someone should do is the space industry," and emphasized that "I will develop with the attitude of fulfilling social responsibilities."
Meanwhile, private space development is a global trend. Morgan Stanley predicts that the space industry market will grow to about 1.1 trillion dollars (about 1220 trillion won) in 2040, led by private companies. US SpaceX and Blue Origin are already paying off.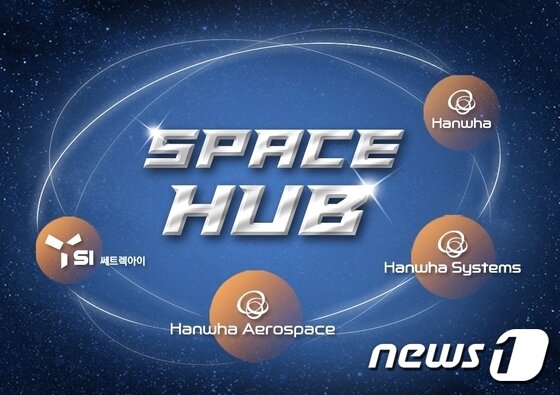 Hanwha Group'Space Hub' launched © News 1