Follow the news, press follow, live news
Nattawut-Priya won the RUNNING ZONE CHALLENGE SEASON-2 championship.
Dr. Kongsak Yodmanee, Governor of the Sports Authority of Thailand (SAT) presided over the 2nd safe running activity for the year 2021 under the project "RUNNING ZONE CHALLENGE SEASON-2" at the Raj. Mangala Stadium Huamark Stadium, SAT on November 21st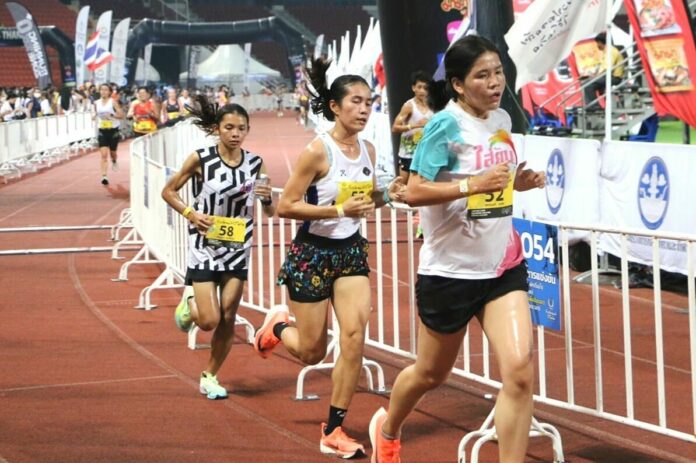 For this competition There were athletes who made the best record in the first 3 weeks, divided into 25 male athletes and 25 female athletes competing in the final. The results of the competition in the top 3 are as follows: Male athletes, 1st place, Nattawut Innum, time 32.37.157 minutes, 2nd place, Nattawat Innum time, 32.38.233 minutes, 3rd place, Wongbowon Phasdee, time 33.58 .273 minutes in the male category, with merit to Srisang, Thai national team athlete Join the race as a guest runner as well.

As for female athletes, the 1st place is Priya Sonsem at 39.28.924 minutes, the 2nd place is Saranya Bangprai, 39.43.997 minutes, the 3rd place is Ananong Wongsorn at 39.49.054 minutes, with the 1st place receiving a prize of 10,000 baht. 2nd place receives 9,000 baht, 3rd place receives 8,000 baht