NCPO sets new measures Travel to the country in a Test and Go style without quarantine. Asking people to cooperate with strictly preventing Covid-19 measures after the situation has been predicted in 3 ways after opening the country.
On October 29, 2021 at the Government House Dr. Taweesin Visanuyothin, spokesman for the Center for Epidemic Management of the Coronavirus Disease 2019 (COVID-19) or Prof. said that at the meeting of Prof. Wong Yai with Gen. Prayut Chan Ocha, Prime Minister and Minister of Defense As the director of the CCP presided over the meeting There was a discussion about adjusting preventive measures to control COVID-19. for traveling into the Kingdom But at today's meeting New measures were discussed, namely Test and Go, a non-quarantine-free form. travel now but must be vaccinated The details are have to travel by air come from a given country Must stay awaiting RT-PCR results, have proof of vaccination at least 14 days prior to travel, proof of 1 day SHA+ or AQ accommodation payment, and must have insurance coverage of at least USD 50,000, except for Thai nationals, and must be valid. Test for COVID-19 72 hours before departure
The Sandbox area still allows air travel. and come from any country However, conditions must be met while Quarantine Facilities can also travel from any country as well. and travel in all channels but have to quarantine and must strictly follow the established rules
In addition, Dr. Taweesilp also asked for the cooperation of the people after opening the country Please strictly follow the public health measures, both Universal Prevention and ATK screening, because there are 3 ways to predict the situation of Covid after opening the country, which is the same epidemic situation before the lockdown or the infection is reduced by 15% compared to with before lockdown and 25% reduction in infections compared to before lockdown.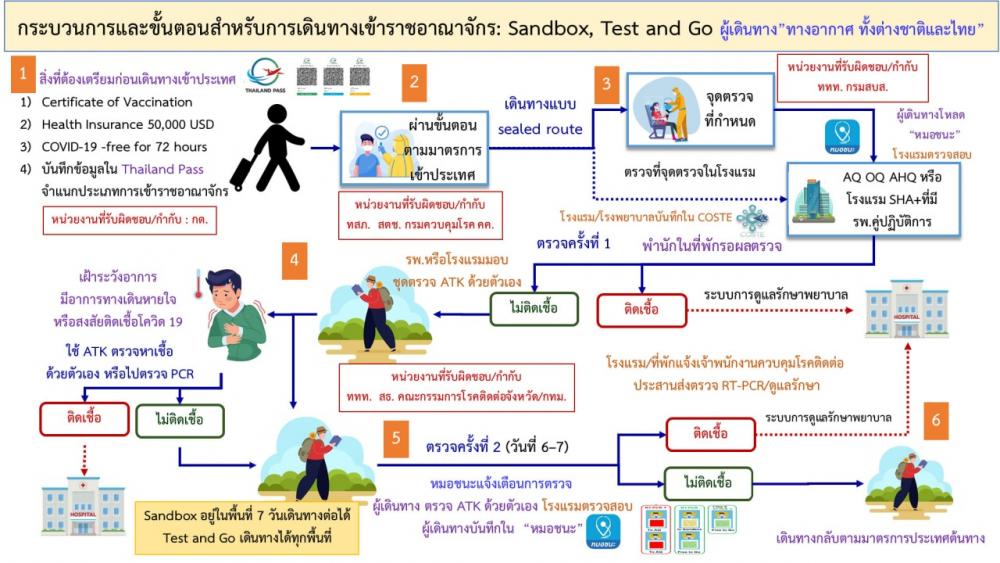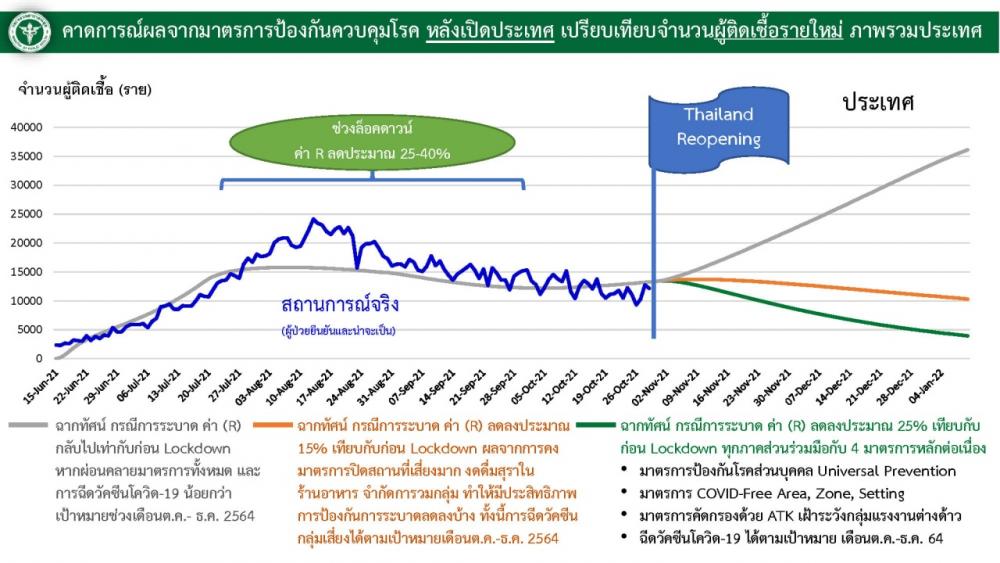 Read more…