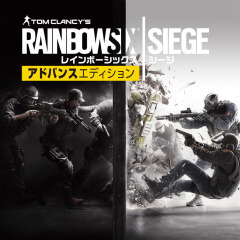 rainbow six siege
See details on Amazon See details on Rakuten
The new season is finally here!
Ubisoft has announced that Season 7 "Operation Solar Raid" Year 7 of "Rainbow Six Siege" will begin on Wednesday, December 7, 2022.
With the start of the new season, a new operator "SOLIS" and a new map will appear, as well as updates such as anti-cheat measures, cross-play, and battle pass.
In addition, skins in collaboration with Square Enix's "NieR" series will also be released. If you are interested, check out the official website.
*The press release is quoted below.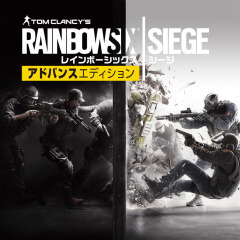 rainbow six siege
See details on Amazon See details on Rakuten
"Siege of Rainbow Six" Year 7 Season 4 "Operation Solar Raid"
Introducing the Colombian operator SOLIS and a new map!
Ubisoft Co., Ltd. will publish information about Year 7 Season 4 "Operation Solar Raid" to be distributed from December 7th in the tactical shooter game "Rainbow Six Siege".
The new Season introduces a new Colombian operator, SOLIS, a new map, anti-cheat, cross-play and cross-progression, an improved Battle Pass, new Rank 2.0, and more.
Operation Solar Raid introduces a new Defense Operator, SOLIS.
The SPEC-IO instrument's electrosensors help gather information critical for strategic action. SOLIS can detect and analyze attack devices such as drones and breaching devices.
You can also interact with the widget overlay with the glove to launch a cluster scan.
SOLIS is a fast medium health operator with a P90 or ITA 12L as its primary weapon and an SMG-11 as its secondary weapon.
Ranks are also changing this season.
First, rank is determined based on rank points gained or lost after a ranked match, not MMR.
Each rank is divided into 5 tiers, and 100 Rank Points advance to the next tier. A new rank of "Emerald" will be added between Platinum and Diamond.
MMR will be separated from the rank system and placed as a new "skill".
"Skills" cannot be confirmed by the player and are carried over from season to season. Squad restrictions from MMR have been removed and you can now play with any friend.
The new algorithm will match regardless of skill level. We've also made changes to the Ranked Rewards system, rewarding you for each rank tier you've achieved during the season and earned at the end of the season.
Cross-play and cross-progression will be introduced to Rainbow Six Siege this season.
Console players can play with other console players through Ubisoft Connect. If you want to turn off matchmaking in crossplay, set it from the options menu.
When you log into Ubisoft Connect, progression, currency and items are shared across all platforms and you will receive an Alpha Pack.
In addition to the new operator "SOLIS", a new map "Nighthaven Lab" will be added.
Part of the Nighthaven headquarters, the map is surrounded by ocean, cliffs, and clear skies, and showcases stylish construction and technological advancements.
There are many entry points, and it is possible to invade in different ways, such as destructible walls.
If both the attacking side and the defending side are careless, the position is taken. Explore this research facility using a variety of strategies, including opening the hatch outside the conference room in a slightly unusual way.
In order to quickly get used to the new map, "Nighthaven Lab" will not be banned during this season.
This season, you can check your reputation status by displaying your reputation score. There will be no score based bonuses or penalties during the beta phase of this season.
The Battle Pass will change from a traditional system to one with many choices, allowing you to decide how to progress around your chosen rewards. You can unlock everything and complete the Battle Pass no matter which way you start.
In addition, a skin inspired by Square Enix's "NieR" series will appear.
An elite skin for IANA with the motif of "2B" from "Nier Automata" and a bundle for MAVERICK modeled after the main character of "Nier Replicant" will be released in the store.
Various updates will also be implemented in "Operation Solar Raid".
The updates include canceling friendly fire during the preparation phase, making it possible to change the functions of ZOFIA and CAPITAO gadgets without ADS, bomb location markers, and prevent the drone from slowing down even if it is moving diagonally when using a controller that will be
And to create a more balanced relationship between operator speed and health, all operators will have the same speed when aiming and shooting.
To ensure greater accessibility, scouting devices and tools will also have customizable colors. The color you choose will also be reflected on your device, making it easier to distinguish between opponents and allies. The LEDs will also reflect the team color when using the Recon Tool.
"Rainbow Six Siege" is available for PlayStation®4, PlayStation®5, Xbox One, Xbox Series X | S, and PC (Ubisoft+ subscription service).
© 2022 Ubisoft Entertainment. All Rights Reserved. Ubisoft and the Ubisoft logo are registered trademarks in the US and/or other countries.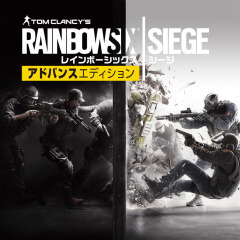 rainbow six siege
See details on Amazon See details on Rakuten
Check out our other new games!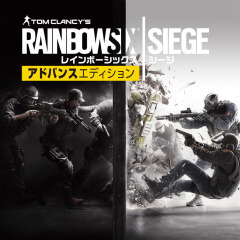 rainbow six siege
See details on Amazon See details on Rakuten
What is "Rainbow Six Siege"?
PS5, PS4, Xbox One, PC compatible game software"rainbow six siege]Is a first-person shooter developed and operated by Ubisoft(* First person shooting game).
Every personunique abilities and gadgetsBecome a member of the special unit "Rainbow" which has
Information warfare and psychological warfare are key to victorytactical gameplayis the biggest feature, and even though it's an FPS, the depth that wins or loses is determined by simple aiming power alone is not attractive.
Although this work was released in 2015, it still shows great excitement from 2022 onwards.A large-scale global tournament like e-sports titleis also held.
Related article
"Rainbow Six Siege" introduction article is here!
Basic information such as release date
Release date
PS4: December 10, 2015
PS5: December 1, 2020
price
3,600 yen (excluding tax)
Compatible models
PS5, PS4, Xbox One, PC
Company
Ubisoft
genre
FPS
©2022 Ubisoft Entertainment. All Rights Reserved. Tom Clancy's, Rainbow Six, The Soldier Icon, Ubisoft and the Ubisoft logo are trademarks of Ubisoft Entertainment in the USA and/or other countries.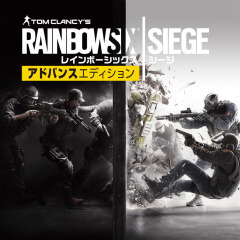 rainbow six siege
See details on Amazon See details on Rakuten
GameWith Information Editor
Enjoy PC games. 10 years on Steam. Dig is my hobby and I play any game regardless of genre. The nature of digging deep into anything that interests you, not just games. Hobbies other than games include listening to music and playing the guitar. Meeting "League of Legends" changed my life in many ways.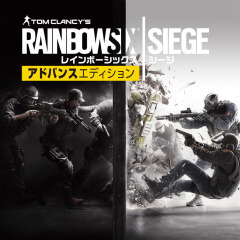 rainbow six siege
See details on Amazon See details on Rakuten
You can see recommended works instantly!
Amazon's best selling over-ear headphones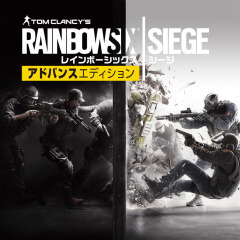 rainbow six siege
See details on Amazon See details on Rakuten
Related article
Related articles for PS4
Articles related to switches
PS5 related articles