Yamato Mikage, Haru Shibuya and others will explain the heated tournament live!
RATEL Co., Ltd. will operate / broadcast the free live distribution of the day at the e-sports competition "17 LIVE GAME DAY ~ Apex Legends ~" of "Apex Legends" hosted by 17LIVE Co., Ltd. for the first time on Friday, October 15, 2021. We will inform you that it has been decided.
This time, RATEL Co., Ltd. (https: // It has been decided to operate and broadcast on ratel-games.studio.site). Famous streamers such as Yufuna-san, Kinako-san, and Ichinose Uruha-san are scheduled to participate on the day of the tournament. We will deliver it at.
■ What is Apex Legends?
"Apex Legends" is an online battle royale game in which you control legends with different special abilities, and fight in teams of 3 people, up to 20 teams. It has been announced that the number of players has exceeded 100 million, and many entertainers and famous distributors are playing, making it a very popular game title both in Japan and overseas.
【Summary】
■ Date and time
Scheduled to start at 19:00 on Friday, October 15, 2021
■ 17LIVE GAME DAY official page
https://jp.17.live/17live-game-day/
■ Live commentary / commentator
Live: Yamato Mikage / Commentary: Haru Shibuya
■ Cast streamer
・ Yufuna
・ TIE_Ru
・ Leona Shishigami
・ Kinako
・ Alpha Azur
・ Rinshan Tsukai
・ Uruha Ichinose
・ Shirayuki Raid
・ Met Komori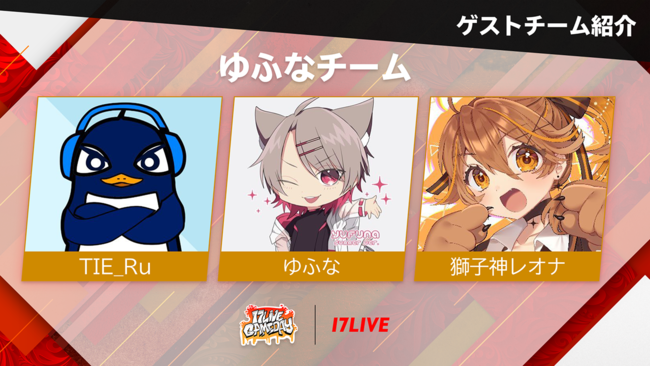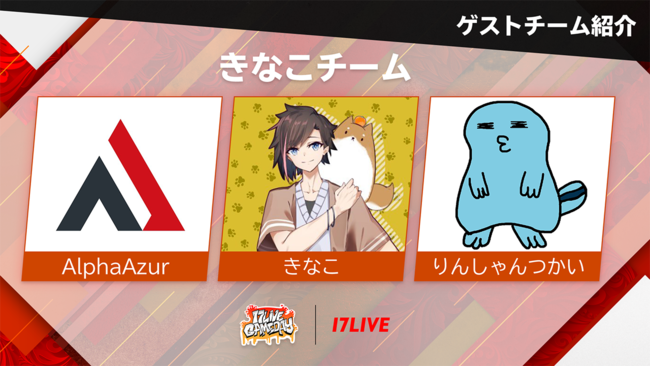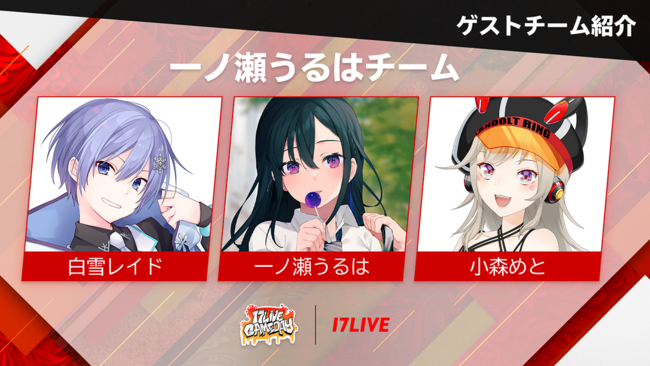 ■ How to watch
Please download the free "17LIVE" app from the following, register an account, and watch it.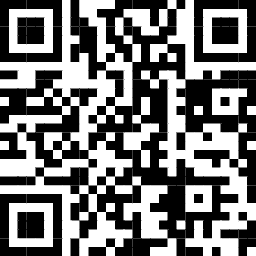 ・ App download: https://17apps.onelink.me/i7CY/17LiveP
■ Delivery account
17LIVE_GAMES formula: https://17.live/ja/profile/r/5036719

There are some paid menu contents in the app. The communication fee will be borne by the customer.
■ About RATEL Co., Ltd.
Since its establishment in 2018, it has set a mission to make e-sports the most entertaining in the universe, and first develops the operation / broadcasting business of e-sports competitions on the earth. Mainly manages official tournaments and large-scale tournaments with various titles such as CoD Mobile / CoDBOCW / Apex Legends / VALORANT / Wilderness Action.
In addition, we have developed and operated the voice chat application "VOLBOX" to solve the problems that many e-sports players have asked us as we expand our business.
URL : https://ratel-games.studio.site
■ Inquiries / Operations / Broadcast requests
Email address: [email protected] (Standing)
Contact Form: https://ratel.games/contact
To company press release details
Kyushu
Fukuoka