Flooding on Doi Ruak Road turned into a waterfall flowing down the cliff The traffic jam lasted for hours.
After continuous rain since the night of October 16, 2021 in the area of ​​Mae Sot District, Tak Province, resulting in the morning of October 17, 2021, there was a flood on Tak-Mae Sot Road, Mae Lamao – Tak, between km 62+800. – Km. 63+800, the area of ​​​​the passage through Taksin Maharat Park Cars cannot pass that route. And there was a traffic jam for many hours. At the same time, there are reports of soil slides in many places.
Throughout the day, officers bring water pumping vehicles to help drain water from the road surface. and facilitate the people through the route to alleviate the initial suffering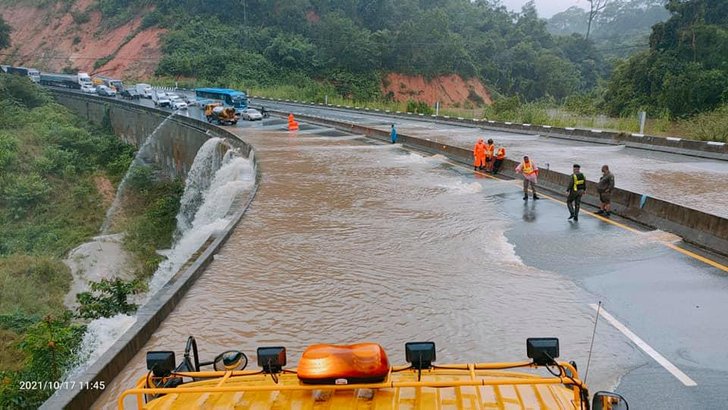 Tak 1 Highway Subdistrict by Mae Tho Highway Section Public relations to the people who use the route Increase caution in roaming the area as well.
.