Rory McIlroy won the CJ Cup (total prize money of $9.75 million) on the PGA Tour, taking her 20 wins on the PGA Tour. In the meantime, a total of 38 players have reached the 20-game winning streak on the PGA Tour, making McIlroy the 39th player.
Rory McIlroy recorded 66 shots by tying 1 eagle, 5 birdies and 1 bogey in the fourth round of the tournament held at The Summit Club (par 72) in Las Vegas, Nevada, USA on the 18th (local time), making a final total of 25 under par. With 263 strokes, he defeated Colin Morikawa of the United States by one stroke to win the championship.
Rory McIlroy added a win five months after winning the Wells Fargo Championship in May, and has reached the mark of her 20th PGA Tour victory. The prize money for the winner of this tournament is $175,500.
Ricky Fowler of the United States, who finished the third round alone and was aiming for the championship after two years and eight months, was satisfied with a tie for third place with a final total of 22 under par 266.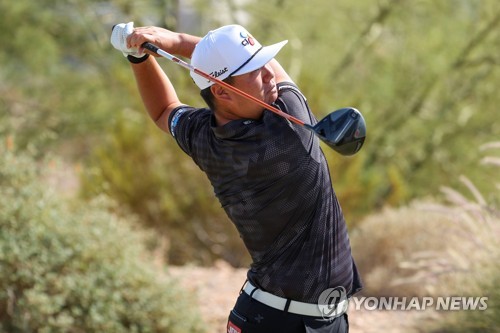 Korea's Seongjae Lim continued his recent upward trend by finishing the tournament tied for ninth at 20-under despite a wrist injury on the first day. After winning the Schreiners Children's Open last week, they finished at the top for the second week in a row.
Seongjae Lim made a good start by catching a 'chip in eagle' on the first hole (hole 1), and raised 5 birdies on the last 6 holes, moving up the ranking from a tie 30 to ninth.
Im Seong-jae, who participated in the CJ Cup for four consecutive years from 2018, renewed his highest ranking in this tournament. Previously, the best performance was tied for 39th in 2019.
Sungjae Lim, who suffered a wrist injury in the first round, was originally scheduled to go to Japan after the tournament to participate in the Jojo Championship on the PGA Tour, but canceled it and plans to participate in one or two more tournaments in the United States this year.
In addition, Lee Kyung-hoon finished tied for 25th with a 17-under 271 stroke, and Kim Seong-hyeon and Kang Sung-hoon tied for 32nd with a 16-under 272 stroke.
As the first PGA regular tour tournament in Korea in 2017, CJ was the title sponsor, and it was held on Jeju Island until 2019, and in 2020 and 2021, it was moved to Las Vegas, Nevada, USA to hold the tournament due to the COVID-19 outbreak.