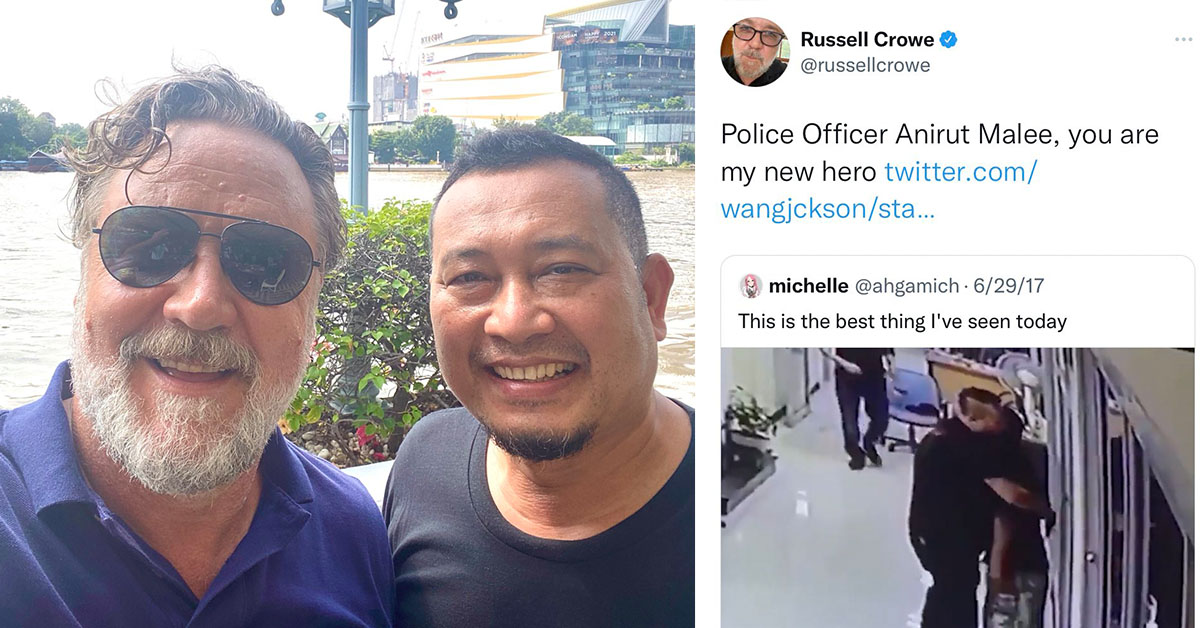 Russell Crowe wants to meet a Thai police hero Seduced a young man with a knife to hang himself at the Huai Khwang Police Station. by going to hug and comfort until a famous clip
As previously known that Hollywood star Russell Crowe (Russell Crowe) has been filming The Greatest Beer Run Ever, based on the book The Greatest Beer Run Ever: A True Story of Friendship Stronger Than War. A nostalgic young man who traveled from America through the Vietnam War to bring beer and drink with his friends.
while in Thailand Russell Crowe have traveled to various places Take pictures to tell the impressions that you encounter in Thailand. Russell Crowe Had the opportunity to meet with Mr. Tin Chokkamonkit, the famous host of the debate program by Russell Crowe. told Tin that He wants to meet Pol.Maj.Gen. Anirut Malee or Dabruth, who in 2017
Dabruth has a world famous heroism from a clip of a conversation to comfort a suspect who is so stressed that he stabbed himself with a knife. In the end, Sword Ruth succeeded in persuading him to embrace him. The clip from the CCTV in the Huai Khwang police station has captured footage of the incident and has been spread out until there is a foreign news agency to present it.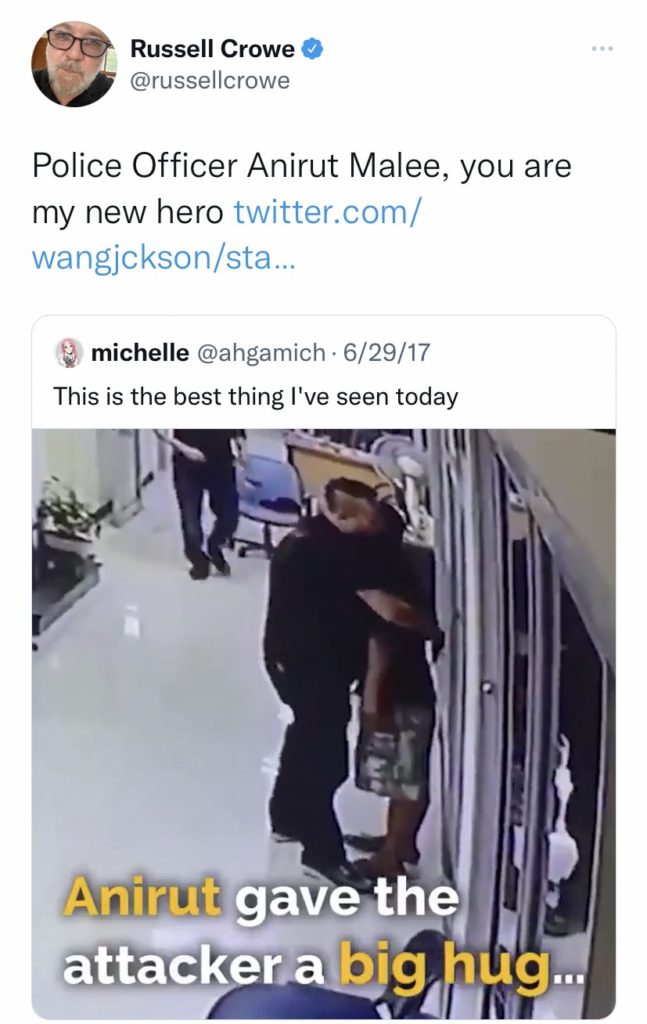 which way Russell Crowe shared the news by stating that "Police Officer Anirut Malee. You are my new hero" (Doctor Anirut Malee, you are my new hero) After Tin was able to contact Dabruth, he made an appointment to suggest the two meet. and talked and took pictures together after that Russell Crowe has put the picture on twitter with the caption that "Met my hero today. Police officer Anirut" by all three stories on Twitter Tin did not argue. who posted the story in detail