Salman Khan acted in Godfather for nothing, he did it out of love: Chiranjeevi
Chiranjeevi is busy promoting his new film Godfather. Now the interview he gave on his private jet for the promotion of Godfather is gaining attention. In this interview, Chiranjeevi spoke to praise Bollywood star Salman Khan.
Chiranjeevi revealed that Salman Khan, who will appear in an extended cameo role in the film, acted without being paid. He acted in this film out of love. Big greetings to Salman bhai. We love you,' he said.
The Godfather is a remake of the super hit 2019 Malayalam film Lucifer. Salman is doing the character played by Prithviraj in Malayalam in Telugu.
Meanwhile, the Malayalam version of Godfather will also be released along with Telugu. So there is a plan to release the Hindi version as well.
Godfather is Chiranjeevi's 153rd film. Nayanthara will play the role of Priyadarshini Ramdas, played by Manju Warrier in Malayalam.
The film is directed by Jayam Mohanraja. Cinematography by Nirav Shah. The music is by S. Taman. Silva is the conflict director. The Lucifer conflict was also directed by Silva.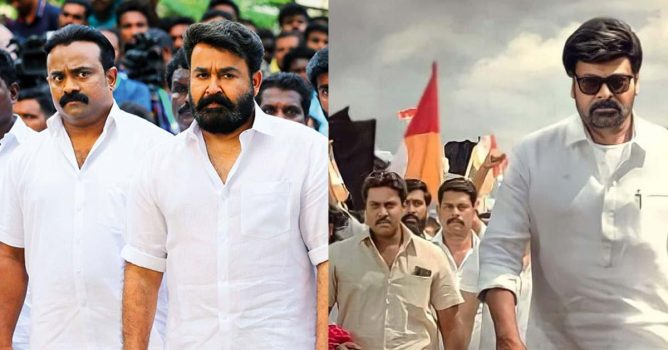 After Lucifer became a huge hit, Chiranjeevi got the remake rights of the film. Sujeeth, VV Vinayak's names came to direct the film, but the changes they made in the script were not satisfactory to the actor, so Tamil director Mohanraja became part of this project. NV Telugu Lucifer is produced by Prasad.
Content highlights: Chiranjeevi revealed that Salman Khan acted without getting paid in his godfather