The 26th Conference of the Parties (COP26), dubbed the most important meeting in history, ended on the 13th after about two weeks. COP26 adopted the Glasgow Climate Pact, one day past the deadline of November 12, after struggling in the final negotiations for the unanimous decision of the parties.
Although the agreement made progress in implementing measures to respond to climate change, it also left some homework issues due to the political and economic interests of developed and developing countries. Meanwhile, during the COP26 period, investors and companies were more active in responding to climate change than their respective governments, seeking new business opportunities.
COP26, Coal Power Reduction Declaration and Emissions Trading Materialized
To summarize the representative achievements of this COP26, ① agreement to phase out coal power generation, ② expansion of resources for adaptation to climate change in developed countries, ③ adoption of international carbon market guidelines, ④ re-examination of the national greenhouse gas target (NDC), ⑤ pledge to protect forests and reduce methane etc. are mentioned.
The Parties agreed to accelerate efforts to phase out coal-fired power plants without carbon abatement devices and stop subsidizing inefficient fossil fuels. It is considered a notable achievement for the first time specifying 'coal' and 'fossil fuel' in the COP agreement. Although fossil fuels have been considered the main culprits of greenhouse gases, they have not been included in the historical COP official documents. The reason was the economic logic of each country. More than half of the world's fossil fuel producers are government-owned. Furthermore, it was difficult to specify coal and fossil fuels in a decision agreed by all 197 Parties because the reduction in fossil fuel production would have a huge impact on energy prices and the global economy. However, in COP26, these words were included for the first time in the decision to actually urge the action of the parties and the intense pressure from international social and environmental groups.
Earlier, at COP16 held in Cancun, Mexico, developed countries agreed to raise $100 billion annually by 2020 to fund climate change adaptation in developing countries, but the goal was far short of the target. In this COP26, it was decided to extend the adaptation fund raising agreed in COP16 until 2025. At the same time, they agreed to expand the adaptation fund by at least double that of 2019 by 2025. The Parties decided to set a target for 2024 for new financial resources after 2025, and to hold a meeting of technical experts and a high-level ministerial meeting in 2022-2024 for this purpose.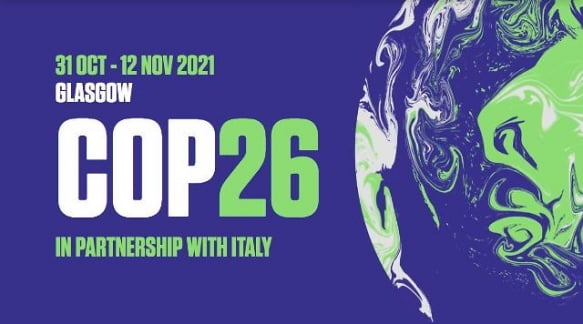 At COP26, the international carbon market guidelines, which had been negotiated for six years, were concluded and the Paris Rulebook adopted in 2015 was completed. It was decided to create a transparent and unified international norm for the carbon credit market that trades greenhouse gas emission rights between countries. In this agreement, a corresponding adjustment plan was prepared to prevent the 'double transfer' in which the carbon emission reduction, which was a particular issue, is reflected in both countries. When developed countries carry out carbon reduction projects in developing countries, there was a conflict over which country's carbon reduction performance should be considered, and if both countries' achievements are recognized, there is a problem of duplication. However, in this agreement If the business operator transfers or uses the greenhouse gas reduction performance generated at the project site abroad, the reduction performance of the project site country is not recognized;was made in principle. For example, if a company secures and sells emission rights after being recognized for carbon emission reduction through green projects abroad, the country of business cannot secure emission rights. However, it is expected that it will take a certain period of time for the international carbon market to work because follow-up work is required, such as the refinement of the corresponding adjustment methodology and the establishment of a project supervision and management system.
COP26 reaffirmed the goal of limiting the increase in global temperature by 2100 to less than 1.5 degrees Celsius compared to industrialization, as specified in the Paris Agreement. To reach the goal, each country agreed to strengthen the national greenhouse gas reduction target (NDC) for 2030 and submit it again in 2022. The 'Climate Action Tracker', an international climate change response organization, pointed out that the global temperature in 2100 will be 2.4 degrees higher than that of industrialization if each country's 2030 NDC is combined.
Finally, at COP26, more than 100 countries participated in the 'Declaration on Forest and Land Use' to stop deforestation and restore damaged forests by 2030. More than 100 countries have joined the Methane Pledge. Korea also participated in both the forest and land use declaration and the international methane pledge.
Investors and private companies leading the way in regulation and policy
Despite some achievements, COP26 still leaves homework to be done on key issues of cross-border interest. First, there was a clear difference of opinion between countries on the timing of achieving carbon neutrality. The United States, Europe, Korea, and Japan suggested the time to achieve carbon neutrality by 2050, but China, Russia and Saudi Arabia did not back down from 2060. India has announced that it will achieve carbon neutrality in 2070 during the COP26 period. Although developed countries confirmed their position to respond more actively to climate change than in the past, China, India, and Russia showed differences in speed and approach.
Regarding fuel for power generation, the draft COP26 decision included a plan to phase out coal power generation in developed countries by 2030 and developing countries by 2040, but the final decision included 'no carbon reduction device' and 'inefficient' Clues such as 'in' were added. In addition, the meaning faded as the phrase was relaxed due to the opposition of India and China to a phase down.
There is no agreement on how the adaptation fund to be created by developed countries will be financed in detail. There was no agreement on the 'loss and damage' compensation required by developing countries. Even in the international methane pact, the major methane emitters China, India, Russia and Australia did not sign. The United States, China, and Germany, the major automobile producers, have not all joined the agreement to end sales of internal combustion engine vehicles by 2040. Regarding such a result, COP26 Chairman Alok Sharma said, "I understand the disappointment, but it is important to maintain an agreement." revealed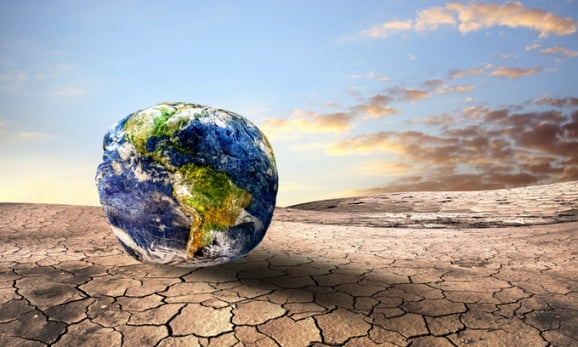 Agreements between countries Although it was somewhat disappointing due to the conflict of political and economic interests of each country, investors and companies are actively using COP26 to find new business opportunities. COP26 was attended by not only government officials, but also global investors, financial and private sector industry leaders. Bill Gates said, "This meeting was more meaningful than any other time in the history of climate change." Other companies also generally evaluated that COP26 suggested the direction of corporate management.
The 'Glasgow Financial Coalition for Carbon Neutrality (GFANZ)', which consists of some 450 major global financial institutions, is expected to raise funds necessary for new technology investment and corporate and financial institution reform to achieve carbon neutrality by 2050. The total assets of GFANZ participating members amount to $130 trillion. It opens up new financing opportunities for companies pursuing a green transition and has the potential to spark large-scale investment.
At COP26, a new trade order was laid by taking a step further to materialize the international carbon pricing policy demanded by investors and companies around the world. A path has been opened for companies to more objectively evaluate the value of carbon-related assets through global standard pricing. This is expected to help companies make quick decisions related to climate issues.
The International Accounting Standards Foundation (IFRS) officially launched the Sustainability Standards Board (ISSB) through this COP26. The ISSB will publish environmental, social and governance (ESG) disclosure standards that can be used globally in the second half of next year. If global standards are established, ESG evaluation will become more sophisticated, and ESG investment is expected to be activated accordingly.
As shown in the discussion process of COP26, the direction of climate change response through international cooperation is being strengthened. However, there are differences in speed and approach depending on the interests and interests of countries. Many companies are busy establishing ESG management and carbon-neutral strategies to increase corporate value through sustainable growth. Rather than pursuing a uniform business strategy, companies should ruminate on the results of COP26 to reinforce differentiated and segmented market intelligence by country, industry, and market, and it is time to consider strategies tailored to each company.