Samsung Electronics announced on the 22nd that 20 types of next-generation memory semiconductor products have obtained 'Product Carbon Footprint' certification from the UK Carbon Trust. The successor products of the five memory semiconductors that received product carbon footprint certification last year acquired 'carbon reduction certification'.
The Carbon Trust is a non-profit organization established by the UK government to combat climate change and reduce carbon emissions. From the pre-manufacturing stage to production and disposal, reducing carbon emissions and water consumption reduces the footprints left on the environment.
If carbon emissions are actually reduced in the process of producing products that have received 'product carbon footprint' certification or subsequent products, 'carbon reduction certification' is given.
'Product Carbon Footprint' certification was given to 20 types of Samsung Electronics memory semiconductors, including 8·16GB 'SODIMM' and 8·12·16GB 'LPDDR5'. 5 products of 8GB 'HBM2E', 8Gb 'GDDR6', 512GB 'UFS 3.1', 1TB 'Portable SSD T7' and 128GB 'microSD EVO Select' memory products received 'Carbon Reduction Certification'.
A Samsung Electronics official said, "We reduced 680,000 tons of carbon generated when making five products that have received carbon reduction certification.
Related articles
Samsung Electronics explained that it has reduced product power consumption and input raw materials with a memory semiconductor chip that is smaller and more productive than the previous generation. At the same time improving the product's power consumption efficiency, the packaging material of some products has been changed from plastic to paper.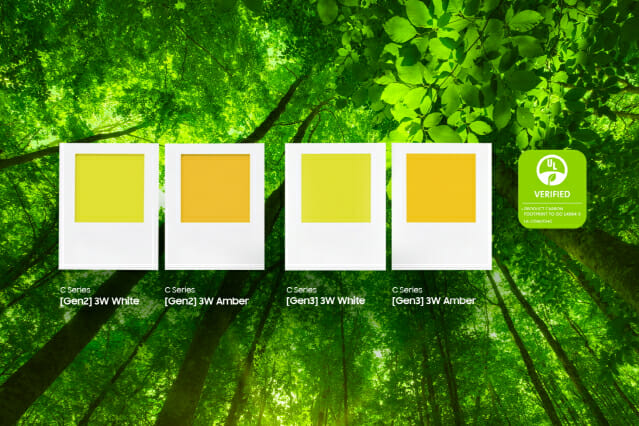 Four 'C-series' of Samsung Electronics' LED package products received 'Carbon Footprint Certification' from UL. UL is an international non-profit organization established in the United States that tests safety and environment.