Samsung Electronics announced that it will triple its semiconductor foundry production capacity by 2026 compared to 2017, the first year of its business.
"We are planning an unprecedented investment in foundry infrastructure and equipment," said Han Seung-hoon, executive director of Samsung Electronics' semiconductor foundry division at the earnings presentation (conference call) held on the 28th. We will secure mass production capacity that can fully meet customer demand in the ultraviolet (EUV) process."
"The production capacity has increased 1.8 times this year compared to 2017," said a managing director, adding, "We plan to triple the production capacity by 2026."
Samsung Electronics said it was cautious about investing in memory semiconductors. The supply of parts continues to be tight and raw material prices are soaring. There is also concern that the demand for memory semiconductors will decrease if people who work from home or enjoy leisure time with information technology (IT) devices at home while returning to their daily lives in the novel coronavirus infection (COVID-19) are active outside.
Han Jin-man, vice president of Samsung Electronics' semiconductor memory division, said, "The macroeconomic uncertainty is very uncertain as parts supply and demand and raw material prices rise while we get out of the Corona 19 crisis.
Vice President Han emphasized, "We will continue to invest in memory infrastructure to respond to mid- to long-term demand," but emphasized that "the principle of facility investment is linked to the industry conditions."
"The memory price is not certain in the market and opinions differ with customers," he said. "It has become difficult to negotiate the price."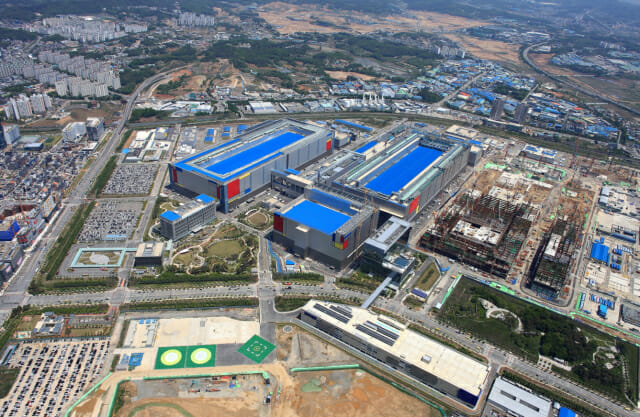 Samsung Electronics predicted that the memory semiconductor industry will improve in the second half of next year.
"The range of price fluctuations for memory semiconductors has become smaller," said Vice President Han. He also expected that "there is no shortage of production capacity," and "there may be an atmosphere that the situation will not improve from the second half of next year."
It was expected that demand for memory semiconductors would be solid even if people were outdoors after the Corona 19 crisis.
Related articles
Vice President Han said, "As the vaccine is distributed, countries around the world talk about their daily life after Corona 19 and the face-to-face economy is reviving." did. "The demand for memory will continue centering on servers," he added. "As society changes, investment in new central processing units (CPUs) and major data centers will increase."
Meanwhile, Samsung Electronics announced on the 28th that it recorded 73.9 trillion won in sales and 15.82 trillion won in operating profit in the third quarter on a consolidated basis. Sales increased 16.2% QoQ, a record high. This was an increase of 10.5% compared to the same period last year. Operating profit increased by 3.2 trillion won from the previous quarter, the second highest in history.