Kim Dae-woo, prosecutor Jeong Kang-yi… Yoo Jae-yu blocked the ball with his hand
The quick bat hit the pitcher without giving him a chance to dodge.
Yoo Jae-yu (24, Doosan Bears) and Kim Dae-woo (33, Samsung Lions) were taken to the hospital after being hit by a strong hit during the game.
On the 15th, Yoo Jae-yu appeared as relief in the home game against the Samsung Lions in professional baseball held at Jamsil Stadium in Seoul, and was hit with his finger and temple by Kim Ji-chan's batted ball in the 5th inning.
Yoo Jae-yu reached out his hand to block the ball flying towards his face.
The ball hit both the finger and the temple at the same time.
The impact was so great that the ball hit Yoo Jae-yu and bounced back to third base.
Yoo Jae-yu collapsed and complained of pain, and an ambulance came to the ground.
After a brief conversation with the trainer, Yoo Jae-yu moved to Gangnam Severance Hospital.
Samsung players, including Kim Ji-chan, surrounded Yoo Jae-yu and watched the situation with worried eyes.
A Doosan official said, "After the hospital check-up, we will make a plan later."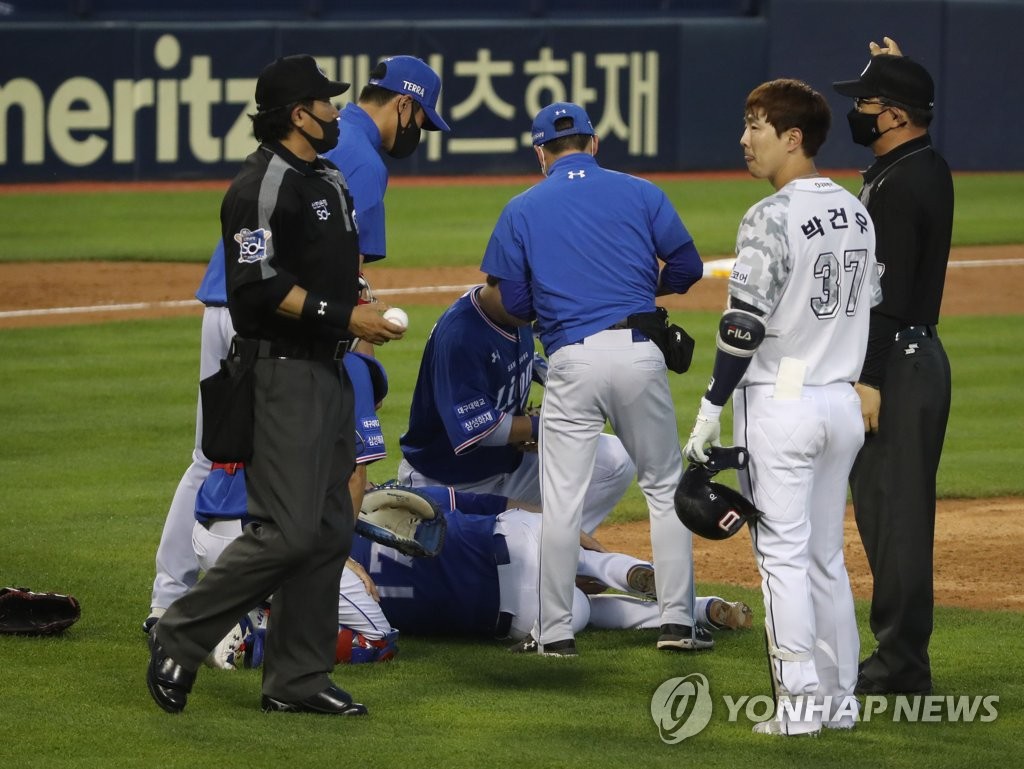 Prior to this, Samsung starting Kim Dae-woo was hit in the right shin by the first hitter Park Geon-woo in the bottom of the 4th inning and collapsed.
Until Kim Dae-woo left for the hospital, Park Geon-woo stayed near the mound and expressed his apologetics.
Before entering the ambulance, Kim Dae-woo tapped Park Geon-woo's arm and said, "It's okay."
Samsung left-handed Jae-ik Lee, who had started in a hurry, allowed Park Geon-woo to score, and Kim Dae-woo had one run (three innings, four hits and one run).
A Samsung official said, "Kim Dae-woo performed computed tomography (CT) and X-ray examinations at the hospital.
He said, "I haven't suffered any fractures," he said.
/yunhap news
ⓒ Hankyung.com, unauthorized reprinting and redistribution prohibited