Sansiri Pluem organizes Sold Out! This is the second project, every unit launched for sale, "The Move Ram 22", with sales of 420 million baht, reinforcing the hotness of the brand 'The Move', a new concept condo from the hottest series of the year. Ready to soar to condo sales this year, 11 billion baht
On July 22, 2021, Mr. Ongart Suwanakul, Assistant Managing Director Condominium Project Development Department, Sansiri Public Company Limited, said that Sansiri announced Sold Out "The Move Ram 22", raking in sales of 420 million baht, reinforcing the trend of interest and response to the The Move condominium brand (THE MUVE). 70% Thai buyers and 30% foreigners Sansiri expects to pass on the momentum of success to "The Move Bangna", the new condo project, the 3rd project from Sansiri, located near the yellow line and 2 expressways. Special Combine layouts are limited, equipped with complete facilities and amenities. including after-sales service Sansiri standard The starting price is 1.29 million baht, average 61,000 baht / sq m, with an average rental yield of 5%.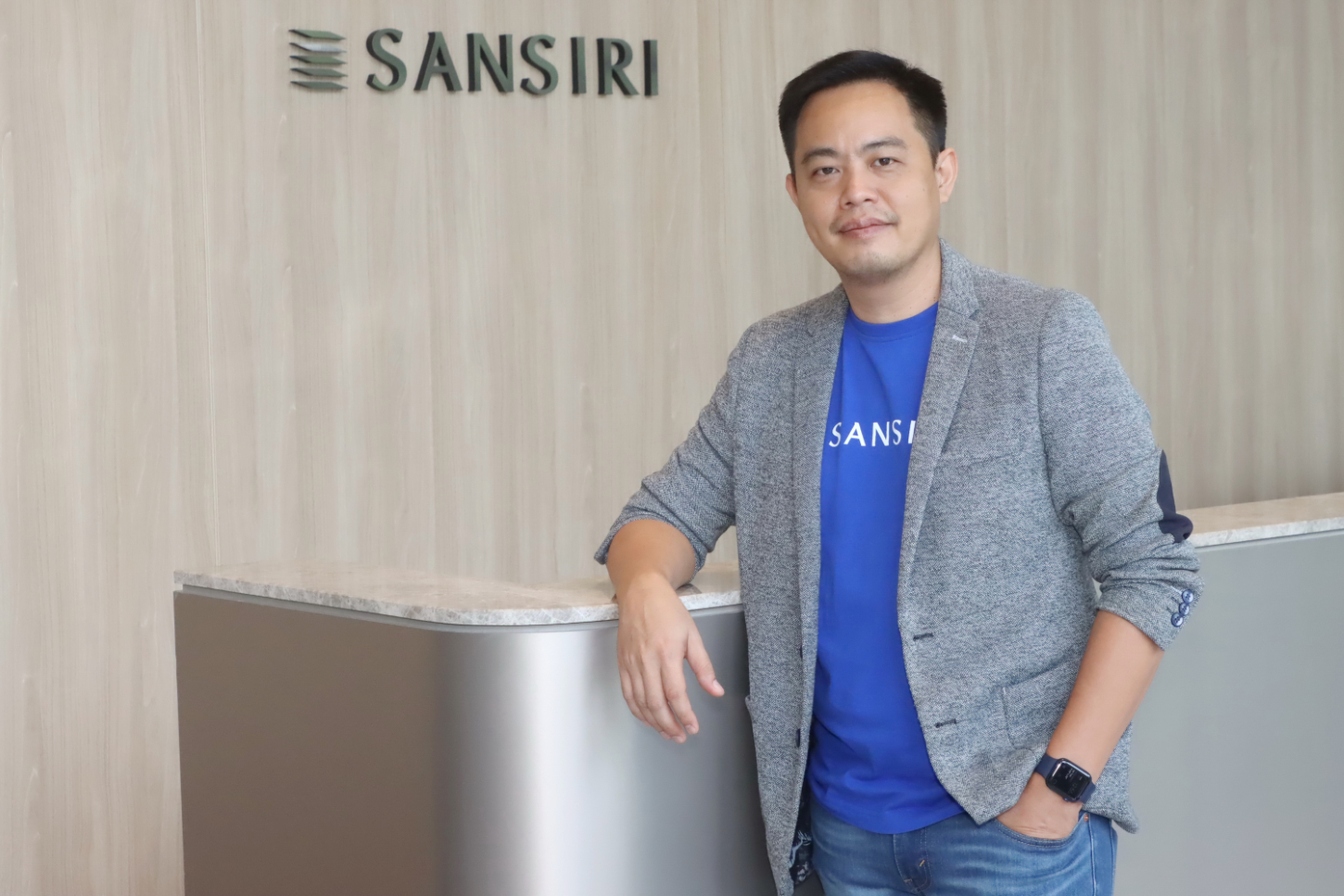 For details, "The Move Bangna" (THE MUVE Bangna), project value 680 million baht, designed as a 8-storey building, 2 buildings, 464 units, room size 22-50 sq.m., on an area of ​​​​2 rai, common area 1,000 sq.m. . Highlights of the special Combine layout rooms with 2 bedrooms and 2 bathrooms, size 48-50 sq.m., limited quantity.
Sansiri's strength lies in the design of common areas that meet the needs of its target customers or Gen MUVE Bangna, including indoor and outdoor co-working spaces, changing the working atmosphere. Generate new ideas all day long, Tutoring Room, Lecture Tables and Smart TVs that can stream content from your smartphone or iPad to your TV, and Pantry to help you when you're hungry with Vending Machine. Selling snacks, beverages, ready-to-eat food with a microwave for food warming. as well as a fitness center and swimming pool.
"With the success of Sold Out in every unit sold at The Move Kaset and The Move Ram 22, we are confident that The Move Bangna will be successful and will definitely push the total condo sales to the target of 11 billion baht."
In this regard, Sansiri organizes a promotion to open pre-sales of the Move for all 3 projects for the amount of subscriptions from today until August 31, 2021 via SCB MasterCard debit cards under "LET'S MUVE" to receive benefits. Fixed interest rate for the first 3 years 2.60% p.a.
The company has upgraded the policy 'Sansiri Care…because we care' with the Sansiri team that has been vaccinated "We Are Vaccinated" along with real-time air disinfection innovations and intensive cleaning measures at the sales office. or book online booking with special privileges every week