Consumer confusion is growing as each financial sector, including commercial banks, one after another, restricts new loans in response to the financial authorities' strong policy to tighten household loans. Banks are announcing that this loan suspension is a 'temporary measure', but among end-users, concerns are spreading that 'it is not possible to get a loan like this', and signs of a balloon effect are spreading. Experts point out that the damage to end-users that can be caused by uniform regulation should be minimized, regardless of the justification for managing the overall loan size.
Authorities ask savings banks and Nonghyup to reduce their loans
According to the financial industry on the 22nd, Nonghyup Bank abruptly stopped housing mortgage loans on the 19th, and Woori Bank and SC First Bank temporarily suspended new real estate loans.
Following the banking sector, the financial authorities also asked the Korea Savings Bank Federation on the 20th to "manage the credit loan limit within the borrower's annual income." This is to prevent the 'balloon effect', in which the blocked loan demand from the banking sector spreads to the second financial sector. The authorities have also requested the National Agricultural Cooperative Federation, insurance and credit card companies to comply with the loan total management goal.
This chain of measures follows the government's will to control household debt. The total household loans of the five major commercial banks (KB Kookmin, Shinhan, Hana, Woori, and NH Nonghyup) stood at 695.7 trillion won on the 19th, up about 3.8% from the end of last year (670.15 trillion won).
In particular, Nonghyup Bank is known to have been pointed out as "the cause of the surge in household debt" since last month. The Financial Services Commission has set a target of 5 to 6 percent for this year's household loan growth rate. In response, the financial authorities are known to have called the credit manager of Nonghyup Bank several times since July and demanded that they start managing household loans. An official from a commercial bank said, "As it is impossible to collect loans that have already been issued, the only card that the Nonghyup can use is to stop new loans."

"Let's get a loan quickly, even if it's a" balloon effect
With the successive measures to suspend loans, anxiety among borrowers is also growing. Nonghyup Bank is planning to temporarily suspend lending until November and Woori Bank (suspending jeonse loans) until September, but there is no guarantee that it will resume after that. There is a possibility that other banks will also stop lending. A Nonghyup Bank official said about resuming loans in November, "For now, it is a matter to go and discuss and decide again."
As a result, the atmosphere among consumers is spreading, saying, "You should get a loan at least a day before the loan is completely blocked." In particular, the psychology of receiving as much as possible when it is possible to get a loan is growing, focusing on credit loans that do not require a sale (jeonse) contract.
A (32), an office worker who was trying to cover 150 million won in deposit in early November with a loan, said, "There are more than two months left until the contract, but I'm trying to get as much credit as possible." Even this is because of the thought that a loan may not be possible," he said.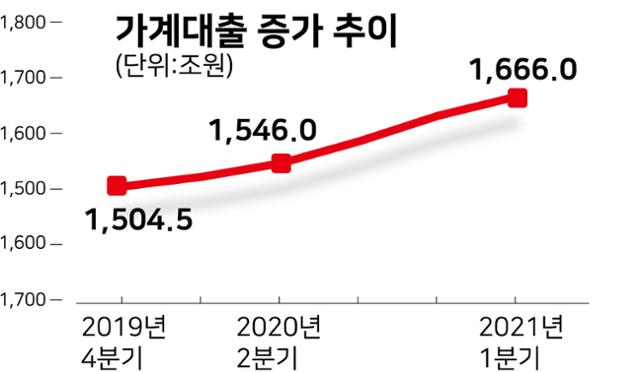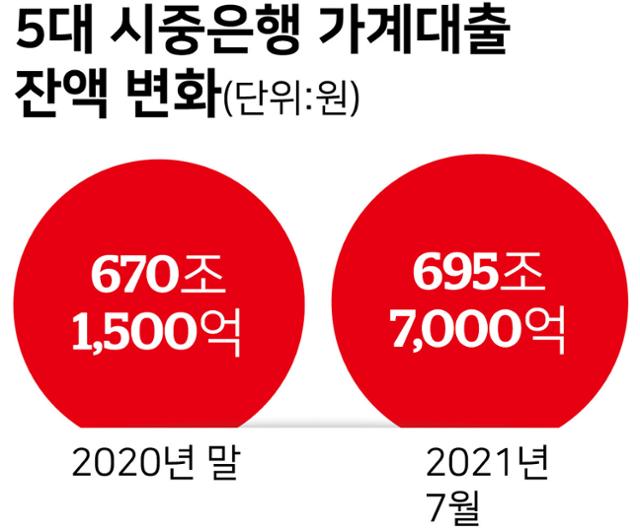 "It is difficult to stop even the end users."
It is also pointed out that the blockade of loan locking in the form of bullying is against the times. This loan regulation applies indiscriminately to non-homeowners such as jeonse buyers as well as borrowers who can be viewed as 'investment', such as multi-homeowners.
In fact, online communities where current loan information flows, sharing articles in 2006, saying, "It was impossible 15 years ago to hold a house price by blocking loans as the government thought." In November 2006, the financial authorities began to regulate the total amount of loans, claiming to curb the soaring house prices, and the banking sector decided to temporarily suspend subsidies. However, in response to criticism of "government finance that aggravates inconvenience to end-users," the authorities and banks resumed lending within a day.
Experts are also warning about the side effects of the authorities' method of tightening loans. Kim Dae-jong, a professor of business administration at Sejong University, said, "It would be more effective to control household debt if the loan interest rate is adjusted according to the base rate increase rather than the total amount regulation. said Kim Gwang-seok, head of economic research at the Korea Institute of Economics and Industry, said, "It's like killing a group of killifish (end-users) trying to catch a frog (household debt) by a stream."
Some pointed out that managing non-performing loans among household loans worth 1,700 trillion won is an urgent priority. Seo Ji-yong, professor of business administration at Sangmyung University, said, "In the case of new loans, it is time to differentiate between real demand and speculative loans, and in the case of existing loans, it is time to focus on managing bad debts such as delinquency. However, it is desirable for banks to regulate loans through their own risk management system."
Jo Ah-reum reporter [email protected]
Issues you may be interested in
.