Park Seon-joo moves to Jeju Island to educate her daughter
"Husband agrees to all education methods" Thank you
Park Seon-joo, who is active as a singer and songwriter, has revealed her own method of parenting.
In JTBC's 'Brave Solo Parenting – I Raise' (hereinafter 'I Raise'), which aired on the 24th, the daily life of Park Seon-joo and daughter Amy, who previously gathered topics as a new family form and education center, was revealed.
Amy is currently attending an international school in Jeju Island. Park Seon-joo said, "I quit my university professorship for Amy's education," and "I can become a professor again, but the child's time does not come back. I asked myself and chose to go to Jeju Island."
On this day, Park Seon-ju's daughter, Amy, took swimming lessons at school. In particular, as the kayak class progressed, Amy was particularly happy, and all the mothers of the cast looked at it strangely.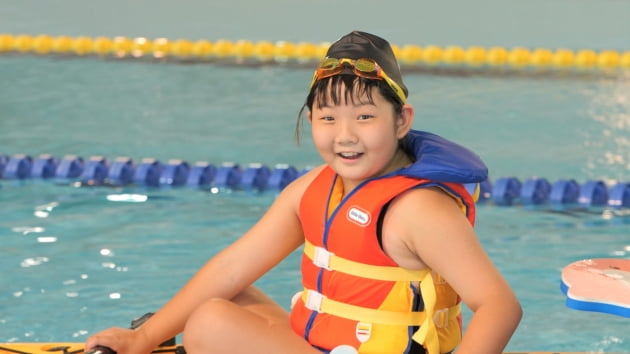 /Photo = JTBC 'I Raise'
Then, during the given snack time, he ate the snacks prepared by Park Seon-joo himself, expressing happiness and making Park Seon-joo laugh.
At that time, Park Seon-joo visited the school and had tea time with the principal. Park Seon-joo revealed that he usually gets along with school teachers, and he drew attention by showing the headteacher talking about Korea's content craze and shopping information without hesitation.
Then, when Seon-Joo Park returned home and was preparing dinner, a strange mother and daughter appeared, and she was living with the family of an acquaintance who was close like a family when Park Seon-Joo was living in China. Park Seon-joo surprised the performers by revealing that they live in the same house as an acquaintance's family and are raising children together, saying, "(voluntary solo parenting) people gathered together with similar environment. I thought it would be better than raising them alone."
In addition, Amy helped her mother prepare dinner, and showed her skillful cooking skills from cleaning ingredients to controlling the fire, demonstrating high-level cooking skills reminiscent of her father Kang Leo.
Park Seon-joo introduced Amy, saying, "I want to cook like my father, and I have a lot of interest." Amy laughed, saying, "People say I look like my father when I cook." In response, Park Seon-joo continued a friendly conversation, saying, "I'm my father's daughter, wouldn't it be strange if I was the same as other fathers?"
Then, Park Seon-joo, who was having a candid talk about solo parenting with an acquaintance, revealed his belief, "When each person's life is happy, the family is happy," and confessed his gratitude to the acquaintance's family who were beside him, creating a warm atmosphere.
He also mentioned the divorce rumors that arose after Park Seon-joo confessed that they had been separated for six years after marriage. "People say we're divorced, don't we?" said Park Seon-joo. "We used respectful words even when we were fighting."
He also said, "I thought it would be good for Amy to have a lot of experience from a young age, and she gave me a lot of experience starting with the little things." .
Then, "I think it is important to expand the children's bowls rather than forcing them into ideas or lessons, and all of this is possible with the consent of my husband," and expressed her gratitude to her husband Kang Leo.
Kim So-yeon, reporter at Hankyung.com [email protected]